Moving to a new University is a great feeling, but it is not without its challenges. One of the main problems is selecting the correct type of accommodation for you. While choosing your ideal accommodation, you must consider several parameters, including whether or not you will share the room, bed size, amenities offered and proximity to the university. Many different types of student rooms range from en-suite rooms to full-fledged apartments, although an en suite room is generally preferred.
Depending upon your requirement you should choose accordingly. Here's a glimpse into the different kinds of student rooms being offered to students.
Bedroom Types :
Studio
A studio is a small apartment which combines several rooms, often the living room, bedroom, and kitchen. This means that you will have your own private space that includes your sleeping area and kitchen. You will also have your very own bathroom and living space. These type of rooms are perfect for those who value privacy and want to be independent. However, if you want to share the place with someone, some studios are big enough to cater to two people.
Ensuite Room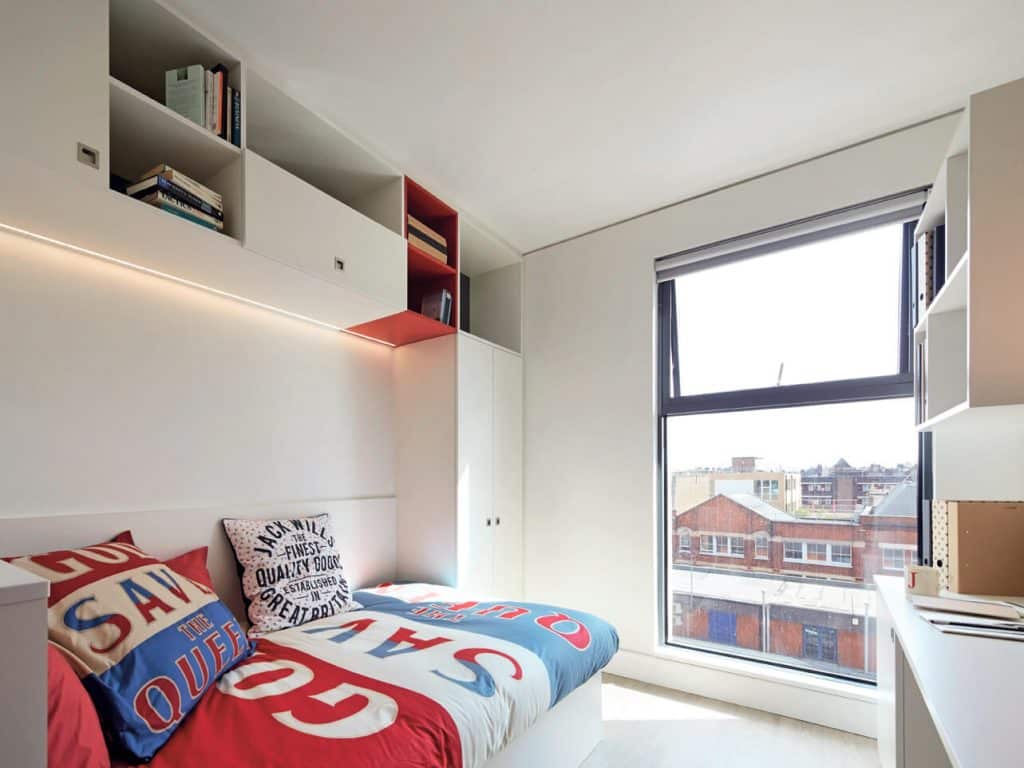 In this type of room, you get to enjoy your own sleeping space and private bathroom. However, you do not get your own kitchenette or cooking facilities. Ensuite room has a common kitchen that is shared among residents.
Private Non-ensuite – Over here, you get your own private room with a shared bathroom. Slightly different than an ensuite room. You do get a bed and lockable space but will have to share the bathroom with one or more residents of your house.
Private Room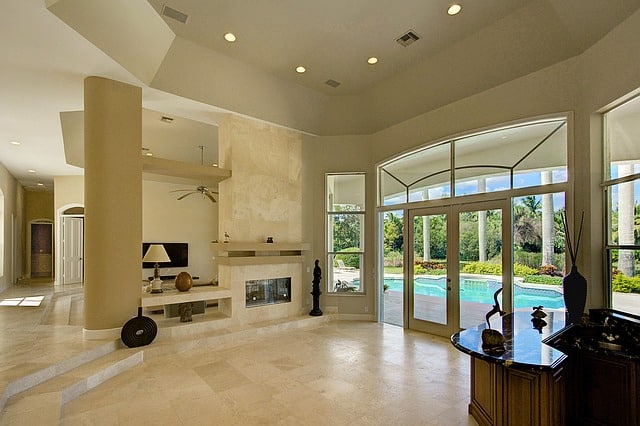 This is a private space within a shared property. Typically a private room features a bed, a study desk and storage place. Your bedroom will be private and lockable. Depending upon the property, you may have your own bathroom or share it with housemates.
Living space and cooking facilities will be shared with other students. This is the difference between a private room and ensuite room
Shared Room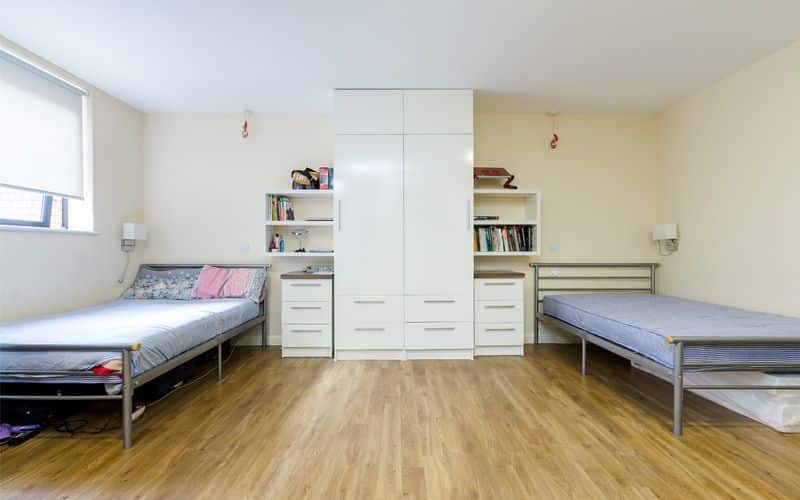 A great value option, you will be sharing your bedroom with other housemates. There will be multiple beds in the room with one for every student. A bathroom along with living space and kitchen will be shared with other residents.
Apartment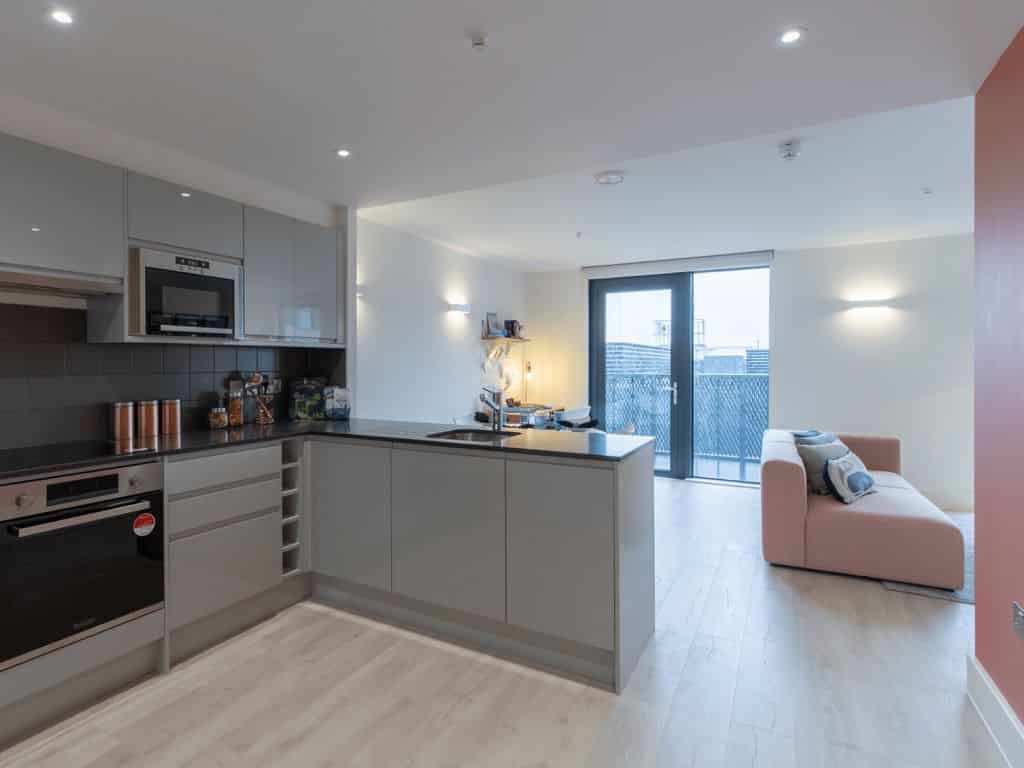 This is your standard apartment. The whole area is yours. You get several individual rooms, including the bedrooms, bathrooms, living areas and kitchen. This is the perfect option for students who value their privacy. You can choose to live alone or share a two-bedroom apartment with a roommate. Students who are included on your lease will have access to your facilities, and you will need to apply as a group.
Bathroom Types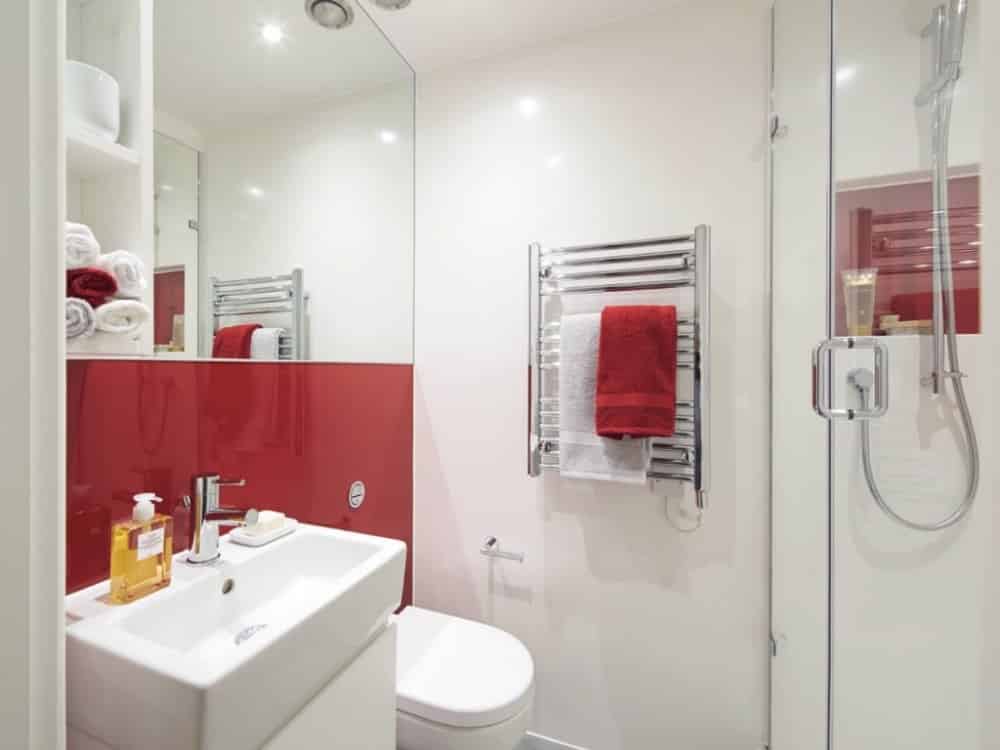 Private ensuite – This means you get your bedroom and bathroom, which is not shared with anyone. This gives you more privacy and space.
Shared en-suite – This type of bathroom is located within an apartment and accessible to every resident.
Shared non en-suite – This one can be used by the residents many bedrooms. The bathroom is located within the unit. Still, direct access to the bathroom from your bedroom won't be possible as it may be down the hall or on another floor.
Private Non-ensuite – This type of bathroom can be accessed from the communal area but has been designated for use only by a specific person. For instance, if there is a three-bedroom apartment with three bathrooms, it makes sense for all three students to choose to have their own bathroom. In this case, you would have your own private bathroom, but it would be accessed through the common area, perhaps across or down the hall.
FAQs
1. What is a ensuite room?
A bathroom is included with an en suite bedroom. An en suite bathroom is located adjacent to a bedroom and is only accessible through the bedroom door.
2. What is included in an ensuite?
Some ensuites are linked rooms with all of the bathroom necessities, while others are open spaces with no solid walls. Most ensuites include a toilet, sink, and shower, but larger ones may additionally include a vanity, tub, and extra closet space.
3. What is the difference between a suite and an ensuite?
The distinction between an ensuite and a suite is that an ensuite is a bathroom linked to a bedroom; a private bathroom (as opposed to a shared, public bathroom), whereas a suite is a retinue or company of attendants, such as an ambassador's suite.
4. How big is an ensuite?
An en-suite bathroom or shower room measures about 1200 mm in width by 2100 mm length on average. With careful design and planning considerations, a functioning en-suite can also be created in a considerably smaller space.