Boasting over 1500 shopping centres, Glasgow is a shoppers paradise. The capital city holds the distinction of being the second largest retail centre in the UK and offers the best shopping experience outside London's West End.
Glasgow woos people from all over the world as it offers great diversity in taste and budget. You'll find the biggest high street brands to vintage wares, one-off speciality stores to exclusive designer gear. The sheer magnitude of options will leave you delirious but lucky for you we've come up with an all-encompassing list that includes the best places to shop in Glasgow.
Glasgow Style Mile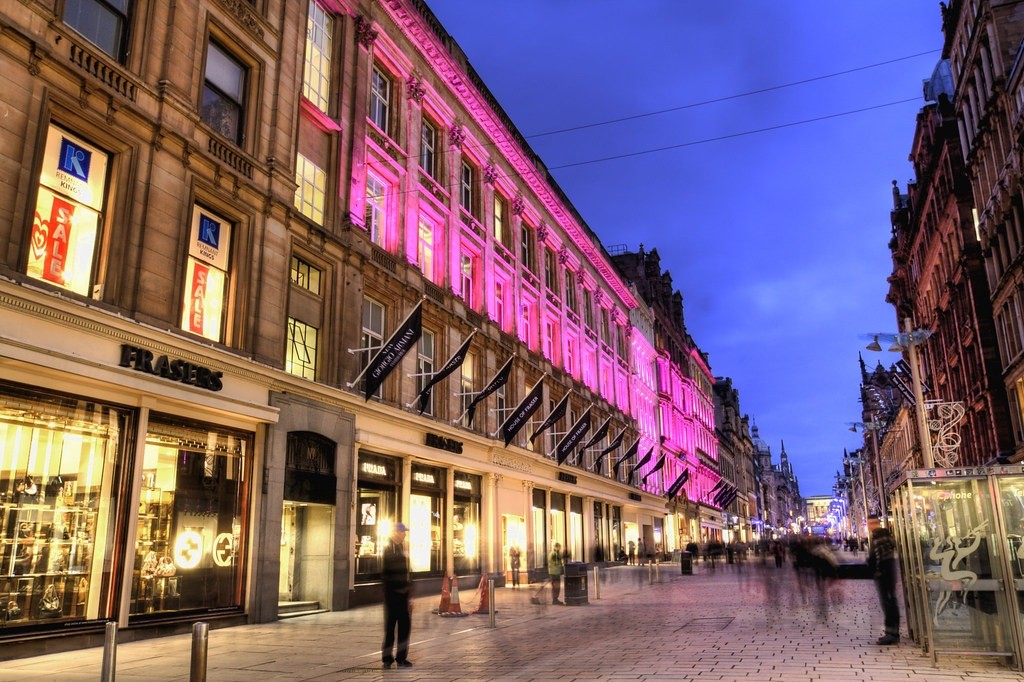 Where?
Buchanan St, Glasgow, UK
About Glasgow Style Mile
For a complete shopping experience, make a bee-line for Glasgow's "Style Mile". Once you enter, you'll realise why it carries the tag of being the UK's largest retail centre outside London, thanks to its 200-odd shops. From massive department-store emporiums like House of Fraser and Debenham's to boutique kiltmaker's shops like Gordon Nicolson, Style Mile has it all. To showcase its international prowess, Style Mile has some American household brands such as Nike, Gap and Urban Outfitters.
Starry Starry Night
Where?
19 Dowanside Ln, Glasgow G12 9BZ, UK
About Glasgow's Vintage Finds
If you're thinking about the song Vincent by Don McLean, you'll fit in just right at this quaint little shopping centre.It is considered to be one of the best shopping centres in Glasgow along with 'Cruise'. This vintage hotspot is perfect for shoppers looking to avoid mainstream brands like Zara and H&M. What Starry Starry Night does perfectly is offer its shoppers antique Victorian and Edwardian clothing, in addition to vintage and retro finds hailing from more recent eras.
Opening hours
Mon – Sat 10:00 AM – 5:30 PM
Sun 11:00 AM – 5:30 PM
Phone
+44 141 337 1837
Cruise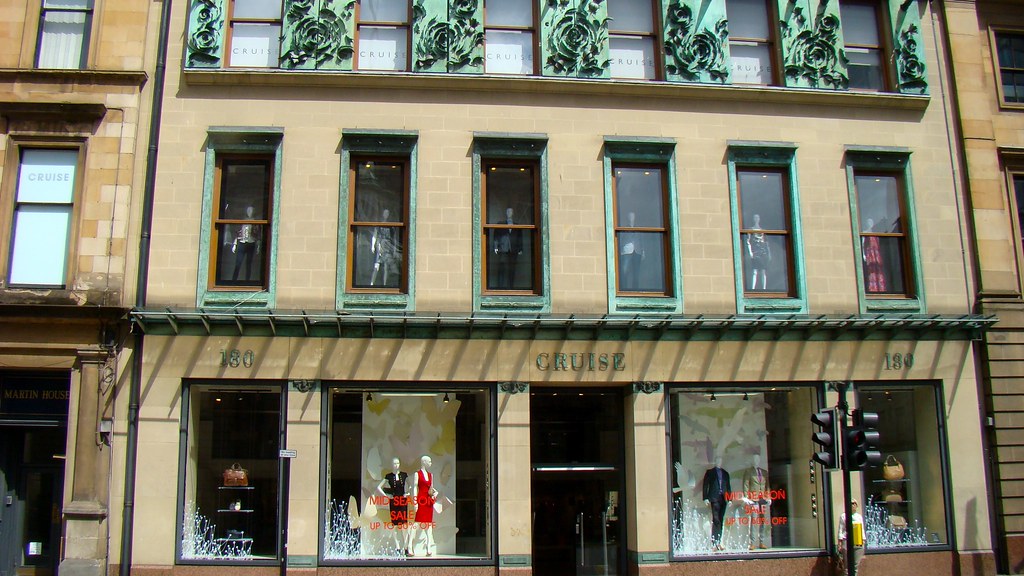 Where?
223 Ingram St, Glasgow G1 1DA, United Kingdom
About Cruise
Cruise is the mecca for fashion enthusiasts who can't do without their label brands.Expect to splurge as this iconic shopping centre in Glasgow stocks items from Hugo Boss and Prada to Fendi and Vivienne Westwood. Men and women can let loose and enjoy their shopping experience here at Cruise.
Opening hours
Mon – Sat 10:00 AM – 6:00 PM
Thurs 10:00 AM – 7:00 PM
Sun 11:00 AM – 6:00 PM
Phone
+44 344 332 5798
Cresswell Lane
Where?
Cresswell Ln, Glasgow G12, UK
About Cresswell Lane
This cute cobbled lane plays host to some of the finest independent shops in Glasgow during the day and by night has restaurants well worth a visit. To get some respite from the big name brands at city centre shopping hub, Cresswell Lane offers a more eclectic range of affordable shops. You'll find many independent businesses like Janet and John, Lovesome Emporium and DRAW Art Store sell items ranging from arts and crafts to knitwear and jewellery. Pop up restaurants like Cafe Andaluz and Zizzi,Cresswell Lane are a must-visit.
Valhalla's Goat
Where?
449 Great Western Rd, Glasgow G12 8HH, United Kingdom
About Valhalla's Goat
For any beer lover, Valhalla's Goat is the place to be as this shop sells global craft beer. Local brews from Drygate Brewery are prominent among the selection, but there are IPAs, ales and other micro-brewed beers from all over the place on the shelves. Known not only for beer, this indie shop also offers artisanal wines & limited-production whiskeys. What's more, they even deliver your booze within the Greater Glasgow area!
Opening hours
Mon – Sat 11:00 AM – 10:00 PM
Sun 12:00 PM – 8:00 PM
Phone
+44 141 337 3441
The Shop of Interest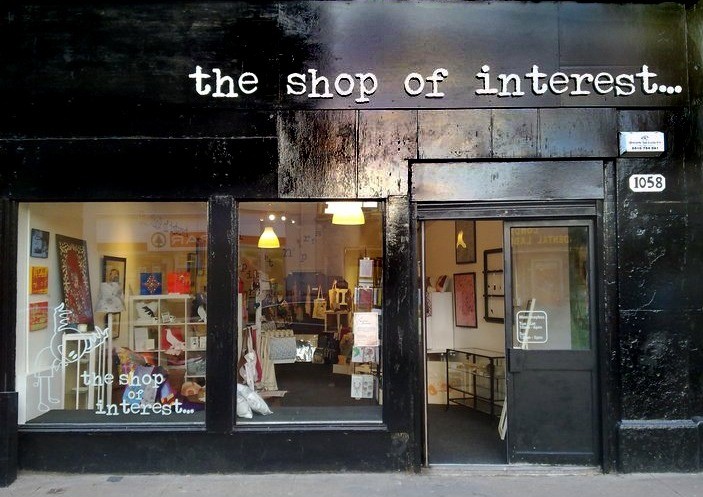 Where?
1058 Argyle St, Glasgow G3 8LY, UK
About The Shop of Interest
Here's a quirky shop for all you arts and crafts fanatics. Tucked nicely on Argyle Street, The Shop of Interest lures locals and tourists alike to its stores. You'll find a roster of jewellers, artists and designers offering a range of delightful gifts and keepsakes. They also have a beautifully designed website where you can purchase all the items displayed at their Argyle Street store.
Opening hours
Mon – Sat 10:00 AM – 5:00 PM
Sun 12:00 PM – 4:00 PM
Phone
+44 141 221 7316