Engineering students should consider studying in Germany. Exceptional universities that routinely rank among the top in the world can be found in the nation. Germany is home to several top corporations, many of which have close relationships with regional institutions. various companies frequently employ successful former students of various universities.
Additionally, Germany's diverse and dynamic atmosphere makes living there a unique and fascinating experience. As a result, around 80,000 foreign students are presently enrolled in engineering programmes in Germany. Knowing the best engineering universities in Germany to study if you intend to do so. We shall highlight those universities in this article.
Why Choose Germany To Study Engineering?
German engineering programmes are among the best in the world since the country is a leader in engineering research, development, and innovation. With some top engineering universities in Germany for international students having exchange agreements with different nations, studying engineering in Germany offers students an exceptionally international experience that helps them develop valuable global perspectives.
You will profit from extensive support services as an international student studying engineering in Germany, such as mentoring programmes and language classes to make you feel at home while finishing your coursework. The emphasis on practical applications and hands-on learning at German institutions is well known for preparing students for future professions in engineering.
Different Types Of Engineering Universities In Germany
In Germany, several types of universities and institutions offer engineering programmes. Each type has its characteristics, admission requirements, and academic focus. Here are the main categories:
Technische Universitäten (Technical Universities):
Technical universities are research-focused institutions offering a wide range of engineering programmes. They strongly emphasise theoretical knowledge, research, and application of engineering principles. Examples include Technische Universität München (TUM) and Technische Universität Berlin (TU Berlin).
Technische Hochschulen (Universities of Applied Sciences):
Universities of Applied Sciences are practice-oriented institutions that focus on providing hands-on, industry-relevant education. Examples include Hochschule Darmstadt and Hochschule München.
Universitäten (Universities):
Traditional universities in Germany also offer engineering programmes, along with a wide range of other disciplines. While not as focused on engineering as technical universities, they still provide solid academic training in various engineering fields. Examples include Ludwig-Maximilians-Universität München (LMU München) and Ruprecht-Karls-Universität Heidelberg.
Dual Universities (Duale Hochschulen):
Dual universities offer dual-study programmes where students combine academic education with practical training within a company. This enables students to gain work experience while pursuing their engineering degrees. Examples include Duale Hochschule Baden-Württemberg (DHBW) and Cooperative State University Mannheim.
Private Universities:
There are also private universities in Germany that offer engineering programmes. These institutions are usually more expensive than public universities but might offer unique study models or specialised engineering courses. Examples include SRH Hochschule Berlin and Jacobs University Bremen.
Factors To Consider When Choosing Engineering Colleges
Selecting the best engineering universities in Germany is crucial for academic experience and career prospects. Program accreditation and recognition are essential factors to consider.
1. Accreditation and Language of Instruction:
Check if the engineering programme is accredited and offered in English or German based on your language proficiency and comfort level.
2. Curriculum and Specializations:
Review the curriculum and available specializations to align with your interests and career goals, ensuring a well-tailored educational journey.
3. Research Activities and Industry Partnerships:
Explore the university's research activities and collaborations with industries to find internships, practical training, and job placement opportunities.
4. Faculty Expertise:
Consider the expertise of the faculty in your chosen field, as their guidance can significantly impact your learning experience.
5. Facilities and Equipment:
Evaluate the quality of facilities, laboratories, and equipment relevant to your field of study, as hands-on experience is crucial in engineering education.
6. Support Services:
Look for universities that offer comprehensive support services like career counselling, academic advising, language support, and mental health resources for academic and personal success.
7. Tuition Fees and Financial Aid:
Compare tuition fees and explore financial aid opportunities, with public universities in Germany often offering lower fees.
8. Internship and Job Placement Opportunities:
Research the university's internship and job placement opportunities for engineering students, considering industry networks and job fairs.
9. Rankings and Reputation:
Consider university rankings and reputation in the engineering field to ensure you receive a high-quality education.
10. Extracurricular Activities and Campus Culture:
Look into extracurricular activities, student organizations, and campus culture to have a well-rounded experience and networking opportunities.
Which Are The Best Engineering Universities In Germany?
According to national and regional university rankings, the ten best engineering colleges in Germany are listed in the table below. It can help you compare educational institutions on a global scale and show you which German universities are among the top in the world. Each ranking system has its methodology, and the outcome for a university is influenced by many elements to varying degrees.
| University Name | QS Global Rankings 2023 | Average Tuition Fees (Euros) for International Students |
| --- | --- | --- |
| Technical University Munich | #50 | €1,500 – €3,000 per year |
| Karlsruhe Institute of Technology | #136 | €1,500 – €3,000 per year |
| RWTH Aachen University | #165 | €1,500 – €3,000 per year |
| Technical University Darmstadt | #269 | €1,500 – €3,000 per year |
| University of Stuttgart | #347 | €2,000 – €4,000 per year |
| Ruhr University Bochum | #393 | €1,000 – €2,000 per year |
| Leibniz University of Hannover | #601-650 | €1,000 – €2,000 per year |
| TU Dortmund | #801-1000 | €1,000 – €2,000 per year |
| Technical University of Hamburg | NA | €1,000 – €2,000 per year |
| University of Duisburg, Essen | #801-1000 | €1,000 – €2,000 per year |
Technical University of Munich (TUM)
The Technische Universitat Munchen (often known as TUM) was established in 1868 and is consistently rated as one of the greatest institutions in the world. This university offers some of the most alluring engineering degrees.
At all academic levels, the college provides study programmes in a wide range of engineering fields. The Technical University of Munich is the ideal place for any ambitious future engineer to pursue their education. It is home to many eminent researchers, offers flexible degree programmes that are heavily focused on research and is located in an area with a thriving industrial sector. The TUM offers a variety of engineering study programmes, including the following: Civil Engineering MSc, Mechanical Engineering MSc, Automotive Engineering B.Sc. Environmental Engineering B.Sc, etc.
Karlsruhe Institute of Technology
The Karlsruhe Institute for Technology was established in 2009 by the merger of the Karlsruhe Research Centre and the University of Karlsruhe, and it quickly rose to the top of Germany's technical institutions. It is one of the best engineering universities in Germany, renowned for its excellence in computer science. They built up a central computer lab in 1966, and three years later, they created the Department of Informatics, which provided the first regular informatics course. Numerous degree programmes in a variety of engineering fields are offered at this university, including some of the following: Civil Engineering, Electrical Engineering, Automotive Engineering and more.
RWTH Aachen University
The RWTH Aachen ranks among the top engineering colleges in Germany due to a range of factors, including its innovative pedagogical strategies, highly research-oriented study modules, and sophisticated facilities. One of the top universities dedicated to influencing the course of our industrialised world is RWTH Aachen University. It is now known on a global scale as a hub for creating ground-breaking responses to problems facing the world. The university's performance in Germany's Excellence Initiative demonstrates its stellar reputation in the fields of research, technology, and engineering. RWTH Aachen offers a variety of engineering degree programmes, such as:
Mechanical Engineering, BSc
Engineering Science Computational
B.S. in Technical Communication
Technical University of Darmstadt
The name Technical University of Darmstadt is synonymous with top-notch, current research. Global revolutions provide huge problems, from the energy transition to Industry 4.0 and artificial intelligence. With our remarkable insights and cutting-edge research opportunities, we are significantly influencing these expansive change processes.
More than 130 different courses and six distinct degree programmes are available at TU Darmstadt. There are several options, but engineering is the main focus. You might have taken some of the following engineering courses at the Technical University of Darmstadt: mechanical engineering, electrical engineering, civil engineering, etc.
University of Stuttgart
The University of Stuttgart is a renowned, technologically advanced institution with a presence all over the world. Based on top-notch domain research, The Stuttgart Way encourages the interdisciplinary integration of engineering, the natural and social sciences, management, the humanities, economics, and social sciences. The study programme includes a broad range of engineering principles in addition to scientific and maths skills. Not only will you learn how to comprehend innovative engineering solutions, but also how to conduct your study and create them on your own.
Strong engineering programmes are a hallmark of the University of Stuttgart, providing a broad selection of engineering courses for undergraduate and graduate students. At the University of Stuttgart, you might find several of the major engineering fields like Electrical Engineering and Information Technology, Aerospace Engineering, Biomedical Engineering, etc.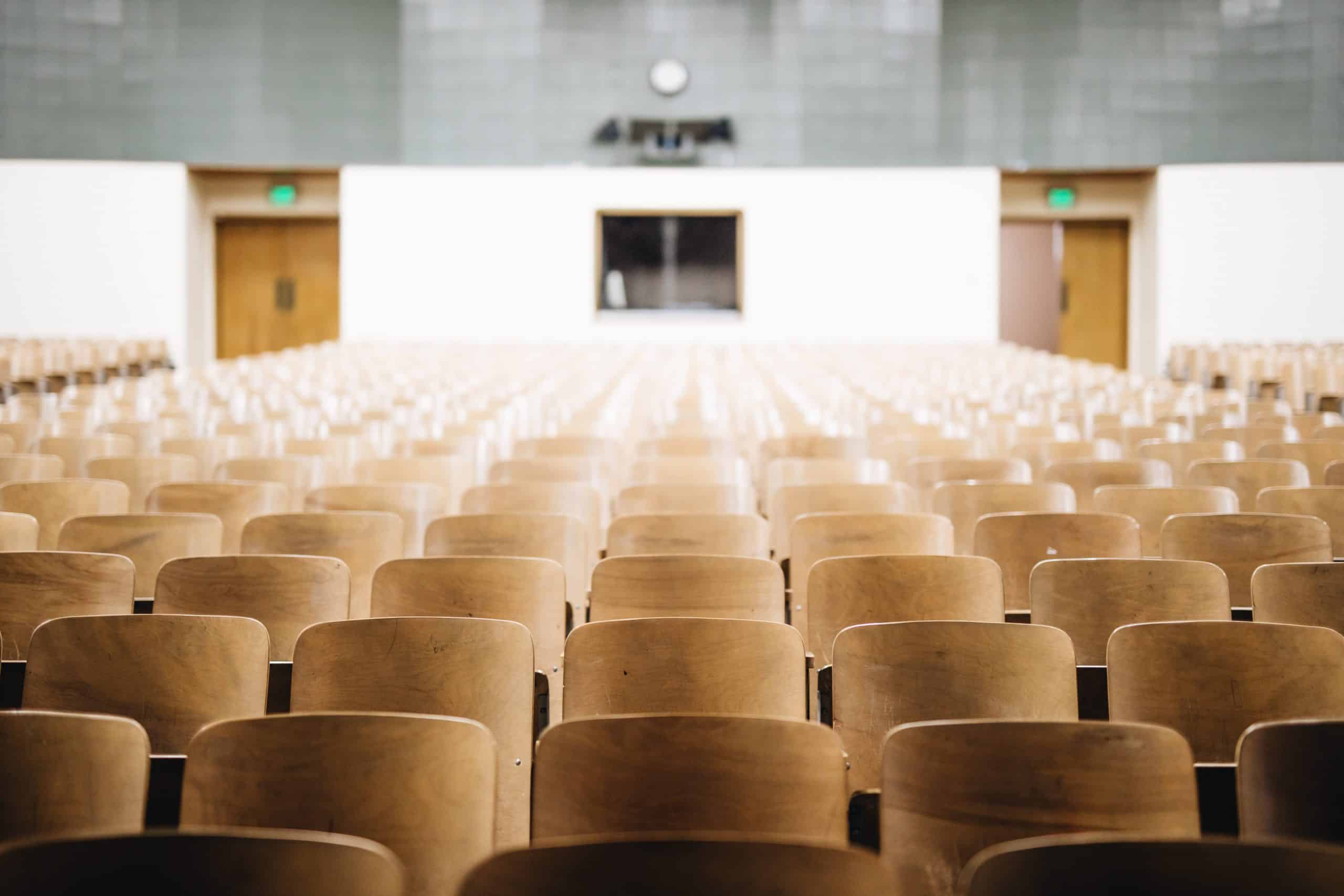 Ruhr University Bochum
The vibrant metropolis of the Ruhrgebiet, in the centre of Europe, is home to RUB, which has 21 colleges and 42,600 students from over 130 nations. RUB currently has 41,609 students enrolled. Consequently, it ranks among the biggest universities in Germany. In nine Research Departments at RUB, researchers work on interdisciplinary research projects. By doing so, they break down barriers between disciplines and promote information exchange at RUB and elsewhere, with external partners in the University Alliance Ruhr and among universities in Germany and beyond.
One of Germany's biggest and most prestigious universities, Ruhr University Bochum (also known as Ruhr-Universität Bochum or RUB), provides a range of engineering programmes. Ruhr University Bochum's main engineering fields include Mechanical Engineering, Computer Science and Engineering, Subsurface Modeling and Engineering, etc.
Leibniz University Hannover
In six well-established key research areas, such as Biomedical Research and Technology, Quantum Optics and Gravitational Physics, Optical Technologies, Production Engineering, Interdisciplinary Studies of Science, and Teacher Training, as well as in the brand-new key research area Energy, Leibniz University Hannover occupies a leading position internationally. Leibniz University Hannover is a well-rounded, multidisciplinary institution.
The wide range of courses offered at Leibniz University is completely consistent with the institution's general plan to increase visibility, particularly in teaching and research, which includes establishing and advancing key fields of study in the humanities and social sciences. In order to keep up with the evolving needs of the engineering industry and research fields, universities frequently alter their programmes. These programmes include Environmental Engineering, Industrial Engineering, Production Engineering, etc. 
TU Dortmund
Due to its active collaboration between the social sciences, humanities, and strong scientific and engineering disciplines, TU Dortmund University has a distinctive and well-known reputation on a global scale.
It provides the ideal setting for cutting-edge research in both basic and applied fields as well as the most favourable circumstances for a career in academia. Technical University of Dortmund, also known as TU Dortmund or Technische Universität Dortmund, is a reputable university providing various engineering programmes. The university is renowned for placing a high priority on applied research. Among the important engineering specialities you could discover at TU Dortmund of them are Data Engineering and Analytics, Materials Science and Engineering, Biochemical Engineering and more.
Technical University of Hamburg
The main motto of the Hamburg University of Technology is "Technology for Humanity." This is how we educate the next generation of engineers to be committed to both sustainability and technology. Because of this, our research scientists collaborate on fundamentals and applications with their peers, as well as with business and industry. Listed among one of the best engineering universities in Germany, it offers popular engineering courses at the university, including Civil Engineering, Maritime Engineering, Process Engineering, etc.
University of Duisburg-Essen
One of the biggest and best engineering universities in Germany, the Ruhr Metropolitan region, is the University of Duisburg-Essen. On January 1, 2003, the Gerhard Mercator University of Duisburg and the University of Essen merged to form the University of Duisburg-Essen, which had originally been founded in 1654. The University of Duisburg-Essen is a public research university with 5 prominent research foci that is well-known throughout the world. The university gives all of its students equal chances and does not discriminate based on caste, ethnicity, religion, or sex. 
The institution provides a wide variety of academic areas, the most popular of which are humanities, social sciences, economics, education, engineering, and natural sciences. At the University of Duisburg-Essen, you might discover several of the major engineering disciplines such as mechanical engineering, Electrical Engineering, Computer Science and Engineering, etc. 
Scholarships At The Top Engineering Colleges In Germany
Scholarships are available for international students to pursue education from the best engineering universities in Germany. With the exception of a few courses, the majority of public universities in Germany charge little or no tuition. Indian students might benefit from scholarships in Germany to pay for their education and living costs. Finding the correct scholarship for which a candidate is qualified requires careful planning. According to the financial sources they receive in Germany, these scholarships fall into two categories: government-funded and non-government-funded. Some of the popular Scholarships are:
DAAD WISE (Working Internships in Science and Engineering) Scholarship
Konrad-Adenauer-Stiftung (KAS) Scholarship
Heinrich Boll Scholarship
ESMT Women's Academic Scholarship
Goethe Goes Global Scholarship
The top counselling platform, UniScholars, offers complete solutions for every stage of a student's study abroad experience. We are essential in igniting and nurturing a student's desire to study abroad. We also act as a one-stop shop for all the information students require throughout the process, from pre-departure to post-landing.
Career And Growth Prospects 
Engineering graduates from Germany have excellent career opportunities both within Germany and internationally. Germany is renowned for its strong engineering industry, and its engineering education is highly respected worldwide. Germany is home to many world-leading engineering companies, particularly in the automotive, mechanical, electrical, and chemical engineering sectors. Graduates have opportunities to work for companies like BMW, Volkswagen, Siemens, Bosch, and BASF, among others.
German engineering degrees are highly valued globally, and graduates have the advantage of seeking job opportunities in Germany and other countries. Many German engineering companies have a global presence, offering international career opportunities. Engineering graduates from Germany have a wide range of career paths to choose from, with opportunities in various industries and sectors. The combination of a strong engineering education system, a robust industrial base, and a focus on research and innovation contributes to the promising career prospects for engineering professionals in Germany.
Conclusion 
Germany's educational system is renowned for its quality, research, welcoming environment, and cost, making it a great place to study engineering. While there are no tuition fees at some universities, the return on investment is considerable. German language proficiency is a requirement for admission to some universities. Start looking for the best engineering universities in Germany. Once the universities have been narrowed down, determine the return on investment by looking at rankings, employment prospects, costs, course design, and research opportunities. Before making a decision, consider your budget, the university's location, and the student profiles of graduates to get a sense of how those students fared in their careers after graduating.
FAQs
1. Are the engineering programmes in Germany offered in English or German?
Many engineering universities in Germany offer engineering programs in both English and German. International students can find a variety of English-taught programs, making it accessible to non-German speakers.
2. What are the typical tuition fees for engineering programmes in Germany?
Public universities in Germany often offer low or no tuition fees for both domestic and international students. However, there may be some administrative fees and semester contributions.
3. How can I apply to engineering universities in Germany as an international student?
International students can typically apply directly to the university through their online application portals. Be sure to check the specific application requirements and deadlines for each university.
4. What are the job prospects for engineering graduates from German universities?
Engineering graduates from German universities enjoy excellent job prospects. Germany's strong industrial base and the country's reputation for innovation create numerous opportunities for engineers in various sectors.
5. Can international students work during their studies in Germany?
Yes, international students in Germany are allowed to work part-time while studying. Non-EU/EEA students can work for up to 120 full days or 240 half days in a year, and EU/EEA students have no restrictions on working hours.
We appreciate you visiting this blog. Please visit our other interesting blogs if you'd want to read more: