Australia has surely made its place among the top study abroad destinations in the world for Indian students. It won't be a surprise even if every fifth Indian student you speak to who is planning to study in Australia from India as an option in his mind. Keeping the undesirable circumstances aside, it remains a top-notch destination for Indian students wishing to study abroad.
Here is a complete guide to study in Australia for Indian students
1. Best programs in Australia
Candidates from India come right after China in terms of the highest number of admissions in Australian Universities. Most Indian students are seen willing to choose the courses in Australia for Indian students in the field of business and management programs along with accounting, health care, IT, hotel management, and MBA.
Australia is a renowned study abroad destination for almost every other major of graduate or postgraduate programs. While you're studying, there are chances of getting several internship opportunities with different companies. Placement into programs of Australian universities are cutthroat, but this means they have top-notch professors and classes. So, rest assured your time studying in Australia is certainly going to be productive!
There are 3 Australian Universities that have marked its place in the list of top 100 Universities in the world. These are Macquarie Graduate School of Management, AGSM at the University of New South Wales Business School, and Melbourne Business School at the University of Melbourne.
2. Benefits of Australian education
There are several pros for Indian students wanting to study in Australia. Getting great international exposure, a distinct cultural interaction, and an addition to your CV are some of them.
The country boasts of a number of top-most universities in the world offering a number of high-quality popular courses to give your career a boost. You get numerous job and Internship opportunities after completion of the course and also while you are pursuing the course.
As Indian students make up a good chunk of foreign students in Australia, universities also tend to do their utmost to be able to attract Indian students to their classrooms. It can be expensive for some students to study in Australia, but for that, there are several scholarship opportunities offered to study in Australia for Indian students that can reduce the financial burden.
While studying in Australia you will also be introduced to a completely different culture than the one to which you are accustomed. While this can be disheartening at first, it's sure to result in valuable experience. The diversity found in the country allows study abroad students to get to know different cultures, step outside their comfort zones, and collect worldly knowledge.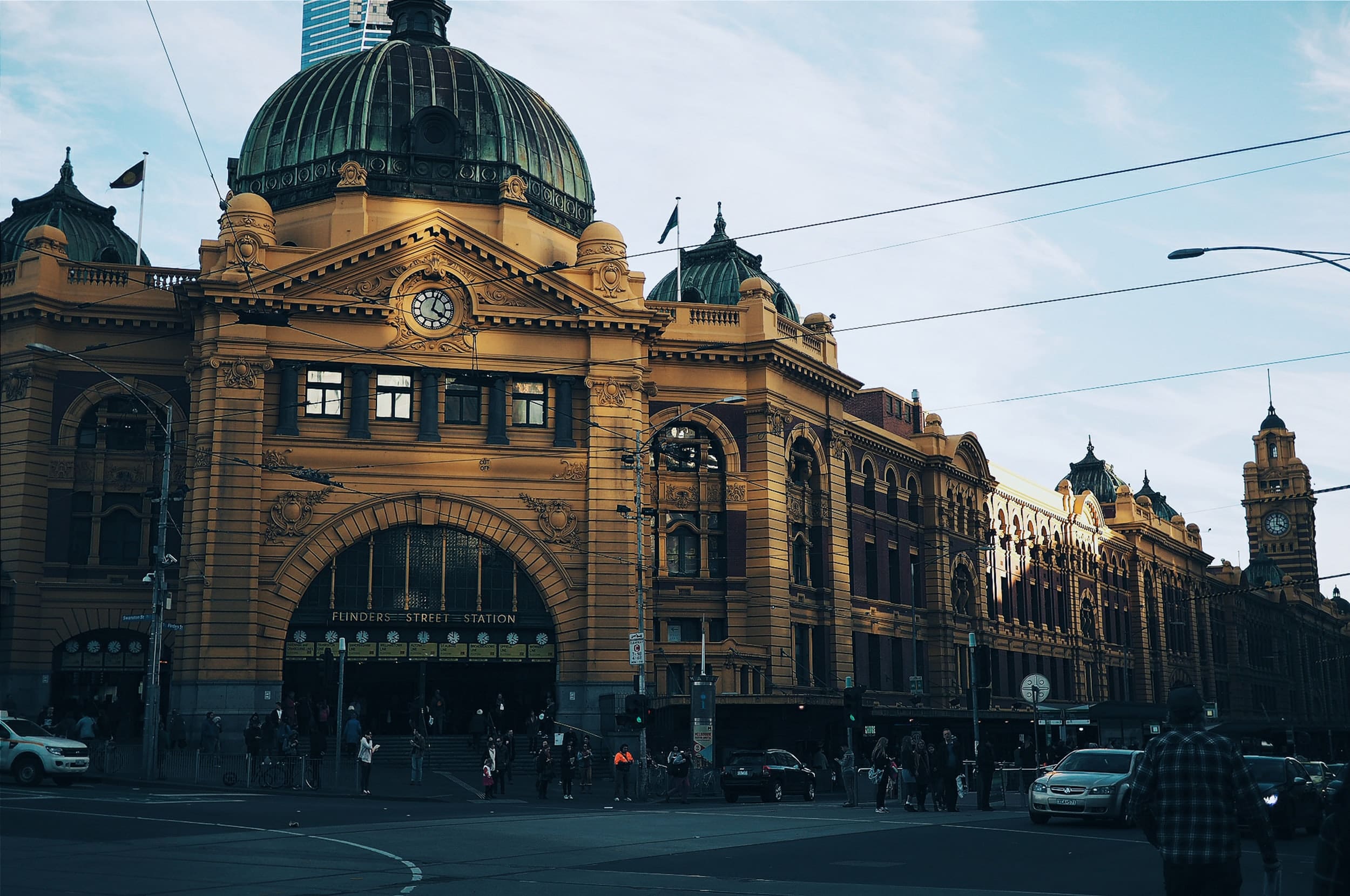 3. Costs of living in Australia
Among the Anglophone nations which is a popular destination for Indian students, Australia happens to have an expensive education system with its tuition fee and living costs.
A bachelor's degree study in Australia cost for Indian students somewhere around AU$15000-33,000 per year. Postgraduate and Ph.D. programs will cost around AU$20,000 to 37,000 per year. All these are an estimate of the tuition fees in Australian Universities. Though, the fee differs from course to course. Also, this is just the tuition fee. Living expenses such as accommodation costs, food, entertainment, phone, travel also vary from place to place. Bigger cities are likely to have bigger expenses and could range from AU$450 to 950 per week.
Accommodation expenses also fluctuate depending upon what kind of lodging you prefer amongst guest houses, hostels, on-campus accommodation, homestay, rentals, or private student accommodation. If you are looking for a private student accommodation in Australia, UniAcco has got you covered with the best accommodations near top Australian Universities.
Before you move to Australia, The Australian Department of Immigration and Border Protection needs to ensure that you have enough money to pay for your course fee, travel, and living costs. The government has set financial requirements you must meet in order to obtain a student visa for Australia and for a single person it comes to around AU$19,830.
Most of the renowned universities in Australia offer on-campus accommodation facilities with all the required amenities for international students. You can also go for off-campus accommodation that is private student accommodation available near your universities wherein you can share rooms with other students or can take a room for yourself. Check UniAcco to get the perfect student accommodation at cheap prices near your University. There are also options to stay with a local Australian family to study in Australia for Indian students who are very welcoming and make you feel comfortable in no time. Also, take note that rent for all these accommodations varies from city to city.
$330 – $734 for a dorm room or a room in a shared apartment in the city center.
$495 – $1,212 for a one-bedroom apartment in a big city.
Private student accommodation starting from around $219/week
Cost of variable expenses
Except for the tuition fees and accommodation costs, you'll need to keep a little money aside for your other living expenses such as grocery shopping, social activities, entertainment, and emergencies. While living in a foreign country as a student, it is advised to keep proper track of your expenses so that you do not overspend. Many other things that come under living expenses are shopping, weekend getaways, exploring the exploring, eating out, etc.
$11 for an inexpensive restaurant meal
$25 for dinner at a mid-range restaurant
$40 for weekly grocery
About $290 per month for utilities such as heater, electricity, cooling, water, internet.
About $16.50 per month for cell phone bills.
4. Exams required to study in Australia
IELTS
Here comes the most important part to study in Australia for Indian students. The International English Language Testing System popularly known as IELTS is prominent globally with English speakers as a second language as evidence of their expertise. Even if you are applying for work, study, or a visa, the IELTS test is similar in terms of examiners, content, format, difficulty level, and scoring. If you don't find your test results satisfactory, there is no restriction on how often you can retake the exam. Though, it is recommended to take out some time and study more before appearing for your next attempt. In several countries, language classes and preparatory courses are offered by test centers, but you can also look for the same online. The learning resources that will help you replenish your knowledge and explain how to prepare for the test in the best way. You need to take the Academic IELTS test for admission into a college or university.
GMAT
The Graduate Management Admission Test commonly known as GMAT is a crucial part of the business school application process. The GMAT is a multiple-choice, computer-based, and computer-adaptive regulated exam that is needed for admission in universities around 114 countries globally.
Business school admission representatives check your GMAT score, along with your academic record, work experience, and supporting materials, to determine your preparedness for the rigors of an MBA program. A good score achieved will have a direct and concrete impact on your business school application.
TOEFL
The Test of English as a Foreign Language known as TOEFL is a regulated test that is usually required by English-speaking universities and colleges to find out if non-native English speakers will be able to understand the classroom lectures and course materials. It evaluates your strength to use and understand English at the university level.
Through the consolidation of listening, speaking, reading, and writing, it evaluates your skill to perform the academic tasks that will be needed in the university. The test is accepted by over 10,000 universities and institutions globally.
5. Loans for study abroad
If you are not able to manage the expenses by yourself, there are several student loans available for your education in Australia. Speak to your study abroad adviser about it to get the best possible deal.
Education loans, used responsibly, can benefit college graduates to build their credit scores as well. As a matter of fact, many college students don't have any other debts or bills associated with their names, education loans can be a way for students to begin building their credit history. Having an excellent credit score will come in handy for the rest of your life as you apply for apartments, finance a home investment, look for credit cards, and also when you're applying for jobs. But to realize these wonderful benefits of studying in Australia for Indian students, you need to make sure that you're using education loans responsibly, taking out only as much as you know you will be able to repay.
To be eligible for education loans in India, several general criteria must be met. Though there may be minute variations depending on the bank, to a great extent, this is what you can expect:
You should be between the age of 18 to 35 and must have a co-applicant which can be a spouse, sibling, parent, etc.
Education loans are available for a span of up to 7 years for all professional, post-graduate, and graduate programs like engineering, management, medicine, and many more.
A loan can incorporate miscellaneous fees like that of the library, lab, traveling, books, study tours, etc in addition to the tuition fees.
Repayment can be done with the help of electronic monthly installments commonly known as EMIs or post-dated checks.
The banks which are considered to be the best for providing education loans offer a moratorium period of about 6 months after the course is completed. During that period no payments towards the principal amount are supposed to be made. Though, the Interest payments will continue.
Banks do not need any security for education loans of up to 4 lakhs. Though, third party guarantees or collateral are needed if you are opting for loans of larger amounts.
6. Obtaining the Visa
Compared to other countries, it is easy to secure a student visa to study in Australia. The protocols and visa applications are quick and there are always mentors to help you along the way.
You just need to make sure that to study abroad, you must have sufficient finances to cover your tuition fees, which can be from scholarships for Indian students, loans, or your own pocket. A recent medical check-up and health insurance may be needed. English proficiency is also a major prerequisite along with other things.
With your student visa, you can get a chance to work part-time and can earn somewhere between $25 to $30 an hour depending on what kind of job you are in. You can also choose to work full time during vacations and earn some more amount. These extra earnings can help you save some money and also take care of your living expenses to an extent.
The government here also provides post-study work visas for international students. After obtaining a university degree, students here can get practical work experience by working full time for a period of 18 months to four years. After certain years of work experience, you can also apply for permanent residency.
7. Transportation in Australia
Transportation is a major concern while you're living in Australia but the country offers many great options. Even if you want to get around the town on weekends or want to travel somewhere else, it is necessary to know how the transport system works in Australia.
Australia offers comprehensive modes of transportation, ranging from trains, bicycles, buses, taxis to planes.
Bicycles
Mostly, international students spend around $700 – $ 1500 per year on transport. Instead of spending this amount, getting a bicycle is an economical alternative. Students can either opt for purchasing a bike or can also rent it.
Buses
Buses are one of the most economical means of transport for international students living in Australia. Most of these bus services can be simply operated from a reusable smart card system, but in some regional towns and cities, you can also purchase tickets from the bus drivers directly.
Taxi Service
For a convenient long journey, opting for a taxi is the best choice. Just like most of the countries, taxis can be simply seen on the roadside. You can hire one by waving it down on the roadside. It is one of the best options to move quickly around the city. Also, most of the cab companies in Australia have their applications to book a taxi and calculate fares.
Rail System
The subways and train system in Australia connects to every part of the country. The large rail network in Australia comprises more than 33,919 km of tracks. It is one of the most accessible and convenient modes of transport in the country. Tilt Train, Indian Pacific Sydney, and The Ghan are some of the popular rail service providers in the country.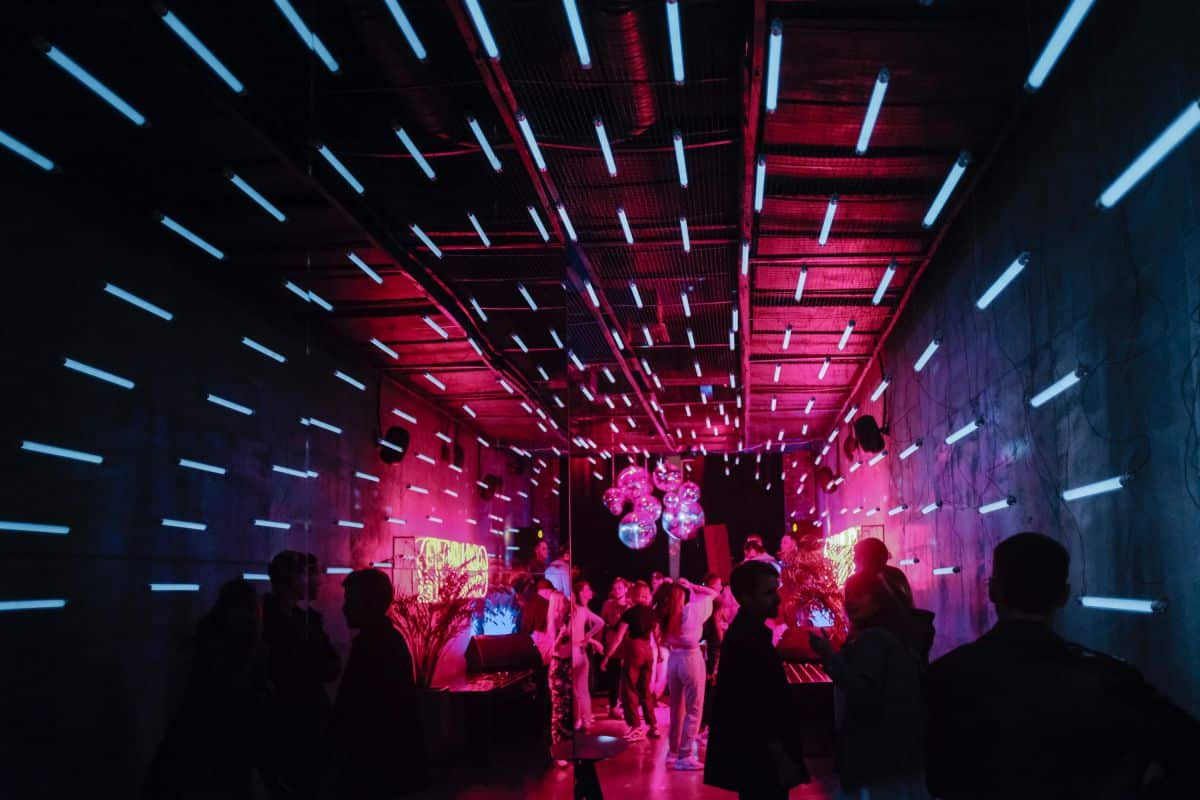 8. Entertainment & Lifestyle
Things to do in Australia
Australia's native wildlife is one of the biggest draw-cards for domestic as well as international visitors. Thus, Australian zoos are significant tourist attractions and also play a key role in keeping some of the world's most endangered animals alive. If you're interested in getting close to mother nature and are looking for the best places to cuddle koalas, feed kangaroos, and come face-to-face with the endangered Tasmanian devil, here are the top zoos in Australia
Adelaide Zoo
Adelaide Zoo is the second oldest attraction of its kind in Australia. The zoo boasts more than 2500 animals from more than 250 species, incorporating the rare attraction of giant pandas. Besides the Adelaide zoo is the city's botanic garden, for another glimpse of marvelous nature. Adelaide Zoo is home to the only two giant pandas in Australia named Wang Wang and Funi.
Lone Pine Sanctuary
If you love koalas, the Lone pine sanctuary is for you. Situated in Brisbane, Lone Pine Sanctuary is the world's first and biggest koala sanctuary and is also involved in research in order to save these iconic marsupials. With more than 130 koalas in the world's biggest koala sanctuary, with several distinct habitat types, Lone Pine Sanctuary is the best place for koala lovers. As the sanctuary is located in Queensland, you can also play with a koala, something which isn't allowed in several other states.
Australia also has the most beautiful beaches in the world and it is no secret. Australia is truly one gobsmacking, magnificent coastline. With no less than 30,000 miles of breathtaking coastline, there is no shortage of sand and surf combos in Australia. From serene, white-sand coves to Western Australia's rugged, windswept seashores, the country has the most beautiful stretches of heaven.
Whitehaven Beach, Queensland
The most marvelous beach in Australia is Whitehaven Beach. Exemplary pictures of crystal clear water and white sands are what instantly comes to mind when we think about Whitehaven and even though it seems too good to be true, it is really that breathtaking in person. The Beach covers over 7km along the coast and is the most adored beach and a perfect getaway to experience the serene atmosphere of this natural wonder.
Palm Cove, Queensland
With its pleasant, turquoise water and palm-fringed shore, Palm Cove is no less than a tropical, Hawaiian-style beach. Though it looks like it is located on Oahu or Maui, it's actually on the northern Queensland shore, making it an ideal ground for outings to the Whitsundays and Great Barrier Reef Besides the Caribbean-like serenity and calmness, the shore is backed by numerous cafes, restaurants, and boutique shops that give you a perfect beach town vibe.
Lotus Dumpling Bar
Whether in Walsh Bay to amuse your cultural side or just to hang out by the harbor, you'd be doing yourself an injustice if you didn't take out time for dumplings. In an old warehouse around the road from Sydney Dance Company, this shining place serves some of the city's best dim sum. Once you've worked your way through the squirty soup dumplings and prawn parcels, there are also numerous wok dishes to try, from the kung pao chicken to crispy eggplant in honey.
China Diner
This offering from Kingsley and Natasha Smith is based stylishly on Hall Street in Bondi's Boheme development. It's large 200 seats with a serene diner and cocktail bar, modifying to a slightly more formal dining room that takes its design suggestions from '30s Shanghai. With a pan-Asian approach to its menu, the food is from beyond China including other parts of Southeast Asia. This is for sure going to be your new one of the favorite Chinese Restaurants In Sydney.
Lankan Tucker
It is no surprise that multicultural Melbourne houses one of the largest Sri Lankan diasporas in the world. This can be your go-to place for having a delicious bowl-shaped pancake made with fermented rice batter and coconut milk. You'll be spoilt with Sri Lankan breakfast of choice. What else do we wish for?
We hope you enjoyed our guide that covered everything needed to study in Australia for Indian students!