Bath is one of the most attractive cities in the UK, famous for and named after its Roman-built baths. It is also the largest city in Somerset County and is known as the "Jewel of the South West". Bath packs a punch when it comes to being on the list of locations to visit, with breath-taking scenery, stylish and ancient Georgian architecture, and a thriving nightlife. And, student accommodation near the University of Bath is in close proximity to these attractions.
UniAcco is a platform that makes it easier to book student housing in Bath quickly. Aside from that, our team of student housing professionals assists students throughout the booking procedure, from the time they receive their offer letter to the time they must settle into their room. UniAcco focuses on student accommodation near the University of Bath and purpose-built student accommodation (PBSA).
Reasons To Pick The University Of Bath
The University provides a welcoming, energetic, and cosmopolitan learning environment for international students. Bath has a very friendly community, as well as excellent arts and sports facilities. Non-UK students from over 130 countries make up just over 30% of the university's undergraduate population, with over 13,000 undergraduate students.
The University of Bath is noted for having above-average student satisfaction rates. Students can find their niche and enrol in the best-suited course because there are so many options.
The university makes sure that students have a good time on campus and succeed academically and socially. Bath student life is always taken care of by university professionals. Every department has student mentors to assist newcomers with anything from their studies to integrating into the university environment. Students are also assigned a personal tutor who will assist them throughout the course.
Best Student Areas Around The University Of Bath
Southdown & Odd Down
If you're looking for a student home near the outside of the city, Southdown and Odd Down are significantly less expensive options for student housing. Because the region is densely inhabited by students, you'll almost certainly live near your friends, and there are plenty of useful shops around for essentials. Colleges are around a half-hour apart by public transportation, while the city centre is about 20 minutes away by bus.
Combe Down | Student Accommodation Near The University Of Bath
Combe Down is located towards the base of the Cotswolds, so you'll enjoy some spectacular views right outside your door. The neighbourhood has a rural feel to it, and it's ideal for individuals who want to avoid the rush and bustle of city life.
Bath city centre is only a short bus ride away, and student hangout Widcombe is close by, so you're never far from the activity.
Weston
The perfect blend of work and leisure makes Weston a favourite student location among second and third-year students. You're close enough to the action to have a fantastic night out, but you can also knuckle down and study when it's time. There are plenty of green spots to explore nearby, including the Botanical Gardens and Weston Park East.
The Best Student Accommodation Near The University Of Bath
The university is located in Bath, Somerset, United Kingdom, and is ranked 6th in the UK by Guardian University Guide 2020. It was also granted Gold in the Teaching Excellence Framework 2017. According to the research excellence framework, 32 per cent of the reported research activities received a 4 rating for their high level of originality and significance.
Not only does the university provide awards, but it also has on-campus housing that is available on a first-come, first-served basis. As a result, purpose-built student housing has emerged as the greatest resort to quality living to accommodate the tremendous demand. Along with this, the cost of living in Bath is reasonable. Below-mentioned is some of the best off-campus accommodations near the University of Bath.
iQ Twerton Mill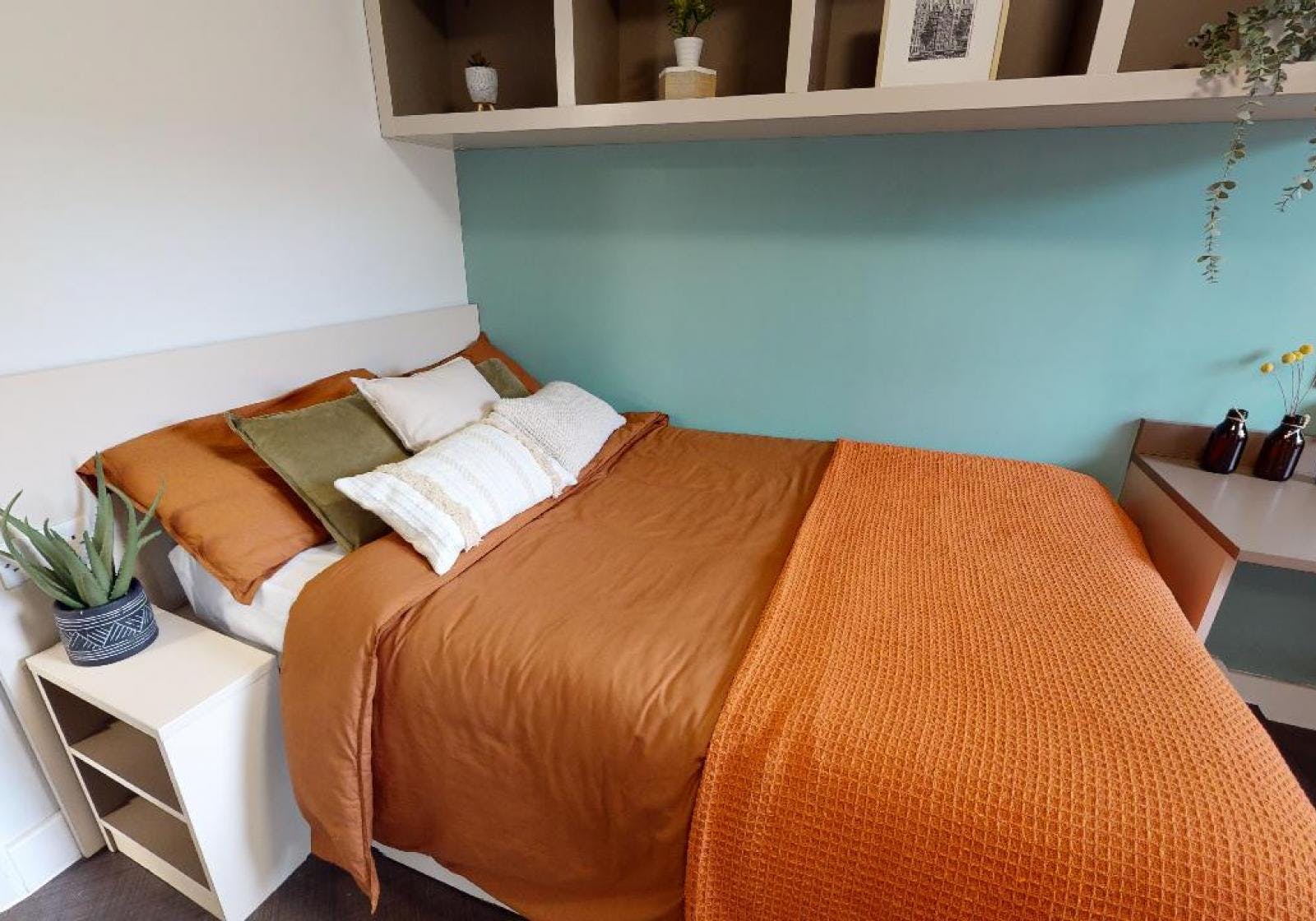 There are Non-Ensuite Rooms, Ensuite Rooms, and Studio Apartments available at this accommodation. This property provides fully furnished rooms as well as free Wi-Fi.
This is an excellent option for students at the University of Bath and Bath Spa University. The nearest train station is Oldfield Park. The nearest bus stop is Twerton Mill. Within walking distance, there are numerous restaurants, bars, cafés, pubs, and nightclubs. The nearest hospital is Royal United Hospital.
The Depot | Student Accommodation Near The University Of Bath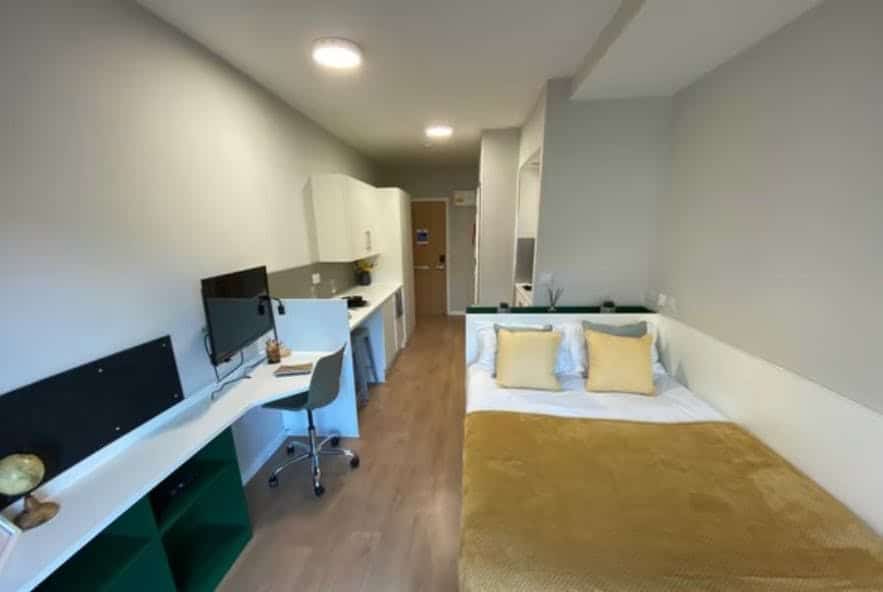 Studio rooms are available at The Depot, and dual occupancy is available at no additional cost. Students are provided with a bed, Wi-Fi access, a laundry facility, and 24-hour staff to help them with their daily concerns. The establishment is ANUK and National Code certified.
Every 7 minutes, buses go to the University of Bath, and every 12 minutes, buses run to Bath Spa University. The nearest train station is Oldfield Park, which is a 9-minute walk away.
Avon Studios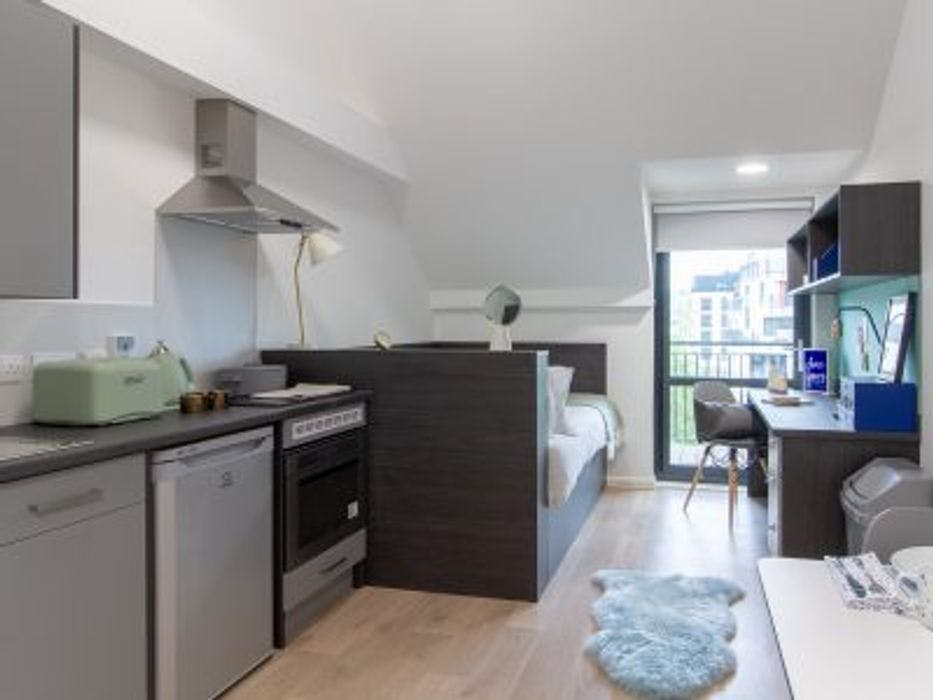 Avon Studios is located in Bath, which is home to the renowned University of Bath, Double beds, Mini-kitchens, En-suite shower rooms, Balcony rooms, Work Space, On-site Team, Laundry, Spacious Storage, Free dual Occupancy, High-speed WiFi, Inclusive Utility Bills, Secured deposits, Contents Insurance, and ANUK Accreditation are some of the features and amenities available.
James House | Student Accommodation Near The University Of Bath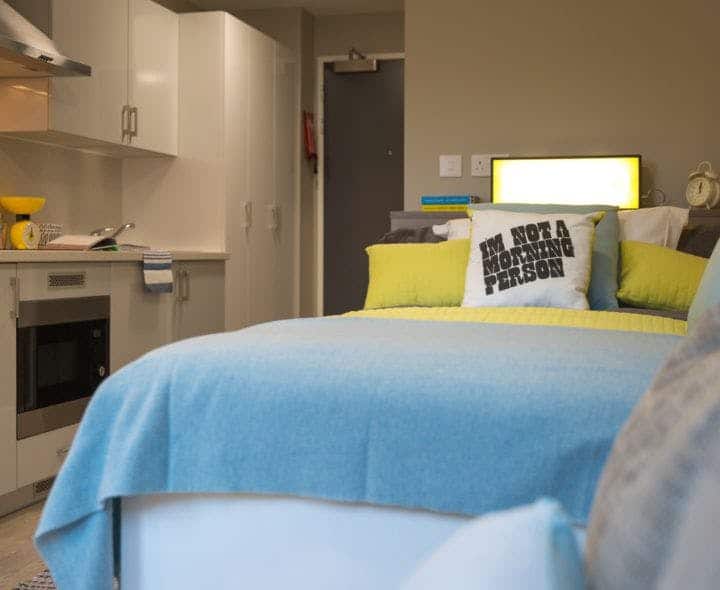 Students can choose from a selection of well-equipped studios and apartments at this location. Each studio has high-speed internet, a management team, laundry facilities, outdoor courtyards, common lounges, study rooms, and a gym.
Several universities are within walking distance of the property. Bath Spa University and the University of Bath are both only a short bus ride apart. Bath Spa station, Esso station, and Oldfield Park station are all close by.
FAQs
1. Where do students live at Bath University?
Bath University students enjoy a variety of housing options, including on-campus dorms, PBSA apartments, and private rental rooms in the city.
2. Does Bath University have accommodation?
Yes, Bath University offers both on-campus and off-campus housing to its students. For a convenient way to secure student accommodation in Bath, visit UniAcco. This platform specialises in booking student housing near the University of Bath, including purpose-built student accommodation (PBSA).
3. Is Bath cheap for students?
Bath is not often regarded as a cheap place for students, as the cost of living in Bath can be somewhat high compared to other cities in the United Kingdom.
4. How much is the average rent for students in Bath?
Bath's typical student rent varies depending on factors like as location, kind of housing, and amenities, although it is often higher than national norms. However, the average monthly rent for students will cost around £1,437- £1,197.
5. Is Bath a cheap place to live?
Bath is not often thought of as a cheap area to live in due to higher living expenditures such as rent and other common expenses. However, if one plans their expenses well in advance, it is possible to comfortably live in Bath even as an international student.
If you liked reading this blog on "Best Student Accommodation Near the University Of Bath" then make sure you check out our other informative blogs linked below.