Introduction
Embarking on a journey to pursue a Master's degree is a significant step towards personal and professional growth. The USA, renowned for its world-class education system and innovative research, is a beacon of educational excellence. A Master's degree from a prestigious American university not only equips you with cutting-edge knowledge but also opens doors to many global opportunities.
Why Should You Study In The USA?
Studying in the USA offers a multitude of benefits. Renowned for its academic rigour and emphasis on research, American universities attract scholars from all corners of the world. Here, you'll be exposed to a diverse community of students and faculty, fostering cross-cultural interactions that enrich your academic experience. Moreover, the USA is a hub of innovation, providing access to state-of-the-art facilities and industry connections that can catalyze your career growth.
Types Of Scholarships For MS In The USA
There exist various categories of scholarships accessible to both domestic and international students. These encompass-
Merit or Academic Scholarships- Merit-based scholarships are granted to students who have demonstrated remarkable performance in their academic and educational pursuits. Acknowledging these exceptional achievers with financial support aids them in realising their aspirations and paves the way for a gratifying career.
Need-Based Scholarships- In contrast, need-based scholarships are provided to students facing financial hardships. These scholarships take into account applicants' family income and academic records. They are bestowed upon individuals to alleviate financial barriers from obstructing the path to their ambitions.
Universities With Fully Funded Scholarships In The USA
If you want to pursue your master's degree in the USA and don't know how to sponsor your education, worry not. Here is a list of 10 universities in the USA that provide fully funded scholarships for master's degrees.
Stanford University
Yale University
University of New Haven
University of Memphis
University of Minnesota
Michigan State University
University of California, Berkeley
Georgetown University
Oregon State University
Trinity Washington University
Scholarships For Masters In The USA
Fulbright Foreign Student Program
The Fulbright Foreign Student Program stands as a beacon of educational diplomacy, offering fully funded scholarships to international students. With a commitment to fostering mutual understanding between nations, this program covers tuition, living expenses, and healthcare for its recipients. Administered by the U.S. Department of State, the Fulbright Program opens doors to academic and cultural exchange, paving the way for scholars to immerse themselves in American academia.
Hubert H. Humphrey Fellowship Program
For mid-career professionals aiming to enhance their leadership skills and expertise, the Hubert H. Humphrey Fellowship Program presents an unparalleled opportunity. This fellowship covers expenses for a year of non-degree graduate-level study, leadership development, and substantive professional collaboration. By engaging with American professionals and peers, Humphrey Fellows amplify their influence in various fields, contributing to both their home countries and global dialogues.
Joint Japan/World Bank Graduate Scholarship Program
Dedicated to cultivating leaders in development, the Joint Japan/World Bank Graduate Scholarship Program assists students pursuing Master's degrees related to economics, health, education, and more. This scholarship encompasses tuition, a monthly stipend, travel costs, and health insurance. By nurturing a network of scholars committed to addressing global challenges, this program empowers individuals to enact positive change on a global scale.
Benefits of Fully Funded Scholarships
Fully funded Master's scholarships offer more than just financial relief; they serve as enablers of comprehensive personal and professional growth. Scholars are empowered to focus on their studies and research without the burden of financial constraints, leading to a deeper engagement with academic pursuits. Additionally, the exposure to diverse perspectives and interdisciplinary collaboration within these programs enriches the overall learning experience.
Transformative Learning and Research Opportunities
Pursuing a Master's degree in the USA under these scholarships opens the door to transformative learning and research opportunities. Scholars are exposed to state-of-the-art facilities, expert mentors, and a dynamic academic environment that encourages innovation. Collaborative research projects, cross-disciplinary seminars, and access to extensive libraries foster an environment where intellectual curiosity thrives.
How to Apply For Scholarships For MS In The USA?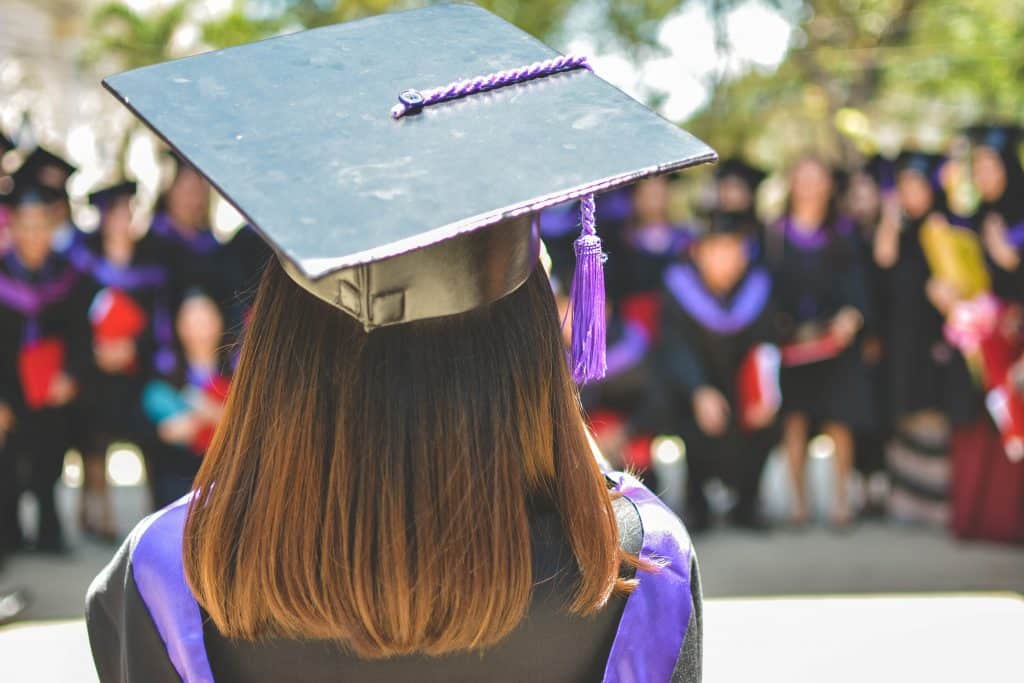 Navigating the process of securing scholarships for pursuing a Master's degree in the USA demands strategic planning, meticulous groundwork, and keen attention to particulars. Presented below is a systematic guide to aid in this endeavour:
Exploration of Scholarships- Delve into available scholarships designed for Indian students aspiring to pursue their Master's degree in the United States. Explore avenues encompassing universities, governmental entities, institutions, and foundations. Take note of stipulated eligibility prerequisites, due dates, and obligatory documentation.
Evaluation of Eligibility- Assure alignment with the scholarship's academic, financial, and other stipulations. Factor in preferences, such as field of study, nationality, or intended educational institution. Familiarize yourself with the requisites for international study eligibility!
Compilation of Documents- Assemble essential documents including academic transcripts, test scores, commendation letters, a personalized statement or essay, financial records, and identification proofs.
Crafting the Application- Methodically complete application forms, exercising precision. Tailor your personalized statement or essay to accentuate accomplishments, aspirations, and suitability for the scholarship.
Adherence to Guidelines- Conform to formatting directives, word confines, and any appended requests for documentation. Dispatch all obligatory materials ahead of the stipulated deadline.
Solicitation of Input and Thorough Review- Solicit feedback from peers for constructive critique, and meticulously proofread to rectify grammatical and orthographic errors.
Timely Submission- Furnish your application and corroborative documents punctually, in advance of the deadline. Confirm receipt via communication with the bestower of the scholarship.
Ongoing Communication- Maintain contact with the scholarship provider and furnish supplementary data if solicited.
Eligibility Criteria and Documents Required For The Scholarships
The eligibility criteria and additional requirements differ for every annual cycle of scholarship programs. Hence, provided below are some general conditions to observe prior to seeking a scholarship to pursue a master's degree in the United States.
Proficiency in English is obligatory as the medium of instruction is English. Consequently, it is imperative to furnish scores from language proficiency examinations.
Applicants from all nations across the globe are deemed eligible.
Enrollment in, or qualification for, the Federal Free or Reduced-Price Lunch Program (FRPL) is a requisite.
Candidates who have been granted a waiver for SAT or ACT testing fees are qualified.
Participation in federal/state/local initiatives aiding students from economically disadvantaged backgrounds, such as TRIO programs like Upward Bound, establishes eligibility.
Individuals who are orphaned or under state guardianship meet the criteria.
The annual income of your family must align with the Income Eligibility Guidelines maintained by the USDA Food and Nutrition Service.
Residency in foster care, federally subsidized public housing, or experiencing homelessness fulfils eligibility conditions.
Families receiving public assistance should fulfil a criterion.
Students reserve the right to enclose a corroborative statement from a college access advisor, educational institution authority, community figurehead, or financial aid administrator.
Things To Keep In Mind While Applying For Scholarships
A prevalent misconception among students is that university admission and scholarship deadlines align. However, this is not universally true. Scholarship deadlines can precede admissions deadlines by up to two months. When pursuing scholarships for a Master's in the USA, consider the following aspects:
Impact of Class 10th or 12th Grades
US universities emphasize undergraduate or bachelor's grades for admission and scholarship evaluations.
Grades from 4-5 years ago hold less significance in the Admission Committee's assessment.
Proficiency in English
English proficiency is gauged through tests like TOEFL or IELTS, with TOEFL being widely accepted by US universities.
A strong TOEFL score is advised, especially for scholarships at top US institutions.
GMAT/GRE Scores
Standardized test scores such as GMAT or GRE influence scholarship decisions.
An impressive score of 700+ on the GMAT or 320+ on the GRE holds substantial value.
Significance of Achievements, Publications, and Recognitions
Academic or professional achievements, publications, and recognitions are esteemed.
Examples encompass academic rankings, competition victories, research papers, and workplace accolades. Substantiate achievements with documentation.
Displaying Leadership and Volunteer Skills
Leadership and volunteer proficiencies confer a competitive edge.
Instances include holding a class presidency, spearheading projects, or participating in social initiatives.
Importance of Recommendation Letters
Certain scholarships necessitate recommendation letters that accentuate academic accomplishments, leadership aptitude, and zeal.
Opt for recommenders familiar with your qualities who can deliver positive endorsements.
Crafting Strong Scholarship Essays or Statement of Purpose
Essays present an opportunity to highlight individuality and elucidate ambitions.
Be authentic, shun imitation, and employ personal expressions.
Emphasize why you merit the scholarship, your abilities, and strategies for attaining objectives. Address financial challenges and how the scholarship would alleviate them.
Conclusion
Embarking on a Master's degree journey in the USA is a transformative experience that moulds your intellect, broadens your horizons, and opens doors to a world of possibilities. Through this guide, we've navigated the enticing landscape of fully funded Master's scholarships in the USA, unveiling the reasons to choose this path, the types of scholarships available, top universities leading the way, application strategies, and essential eligibility criteria. Armed with this knowledge, you're poised to take the leap and make your mark on the world through higher education.
FAQs
1. What types of scholarships are available for master's programs in the USA?
Various scholarships are offered based on academic merit, financial need, specific fields of study, and diverse criteria.
2. Are international students eligible for scholarships to study in the USA?
Yes, many scholarships are open to international students pursuing master's degrees in the USA.
3. How can I find scholarships for master's programs in the USA?
You can research scholarship opportunities through universities, government agencies, private organizations, and online scholarship databases.
4. What documents are usually required when applying for scholarships?
Commonly required documents include academic transcripts, letters of recommendation, a statement of purpose, standardized test scores (if applicable), and financial documentation.
5. When is the best time to apply for scholarships for a master's program in the USA?
It's recommended to start researching and applying for scholarships well in advance, often a year before your intended program start date.
You can also visit similar pages like: