Galway has long been known as the culinary city of the West of Ireland. With its numerous cultural quarters, the city has a wonderful mix of gourmet cuisine, from artisanal pie-makers to wood-fired pizzerias to all the finest seafood restaurants in Galway. Drinks, culture, architecture and the coastal scenery, Galway's vibrant and revered gourmet scene is now an important part of the city's vibrancy.
Galway is a paradise for people who enjoy the heritage of Ireland. Galway City is a treasure chest of weaving, twisting cobbled streets with bars and restaurants in Galway that make up most of the road frontage. From Michelin-starred food to tapas and a tasty bar grub galore, Galway is a foodie's paradise. Here are the top locations foodies are definitely going to enjoy!
White Gables
In the list of best restaurants in Galway, we have White Gables. Modern Irish cuisine in a renovated stone cottage at a crossroads in the village of Moycullen. White Gables Restaurant offers typical Irish meals, with an emphasis on seafood, including new lobster from the fish tank. Soft, homely red tone, flower lampshades and dark mahogany furniture painting a view of Ireland. Fish are fresh off the boat, but meat is not off the menu either with the typical Irish staples fillet steak and t-bone at discount.
Address: Moycullen, Galway, Ireland
Telephone: +353(0)91 555744
Website: www.whitegables.com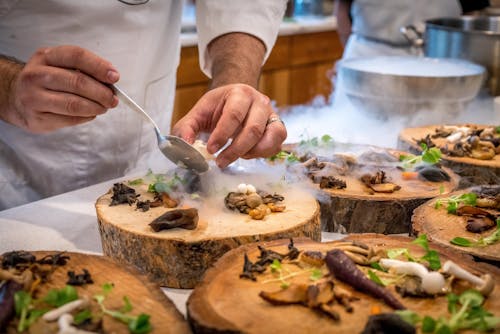 Aniar Restaurant
It is the only Michelin-starred restaurant to have been given the prestigious 2013-2018 star. The food can only be defined as fine art. The quality of food that Aniar meets is the kind that is too perfect to taste. Aniar is one of the finest restaurants in Galway.
There is a tasting menu that changes regularly, so who knows what delights you can find. The menu shows you the bare bones of what culinary delights you're about to taste, but when the plate is set in front of you, it's just a fun and thrilling treat.
Address: 53 Lower Dominic Street, Galway, Ireland
Telephone: +35391535947
Website: www.aniarrestaurant.ie/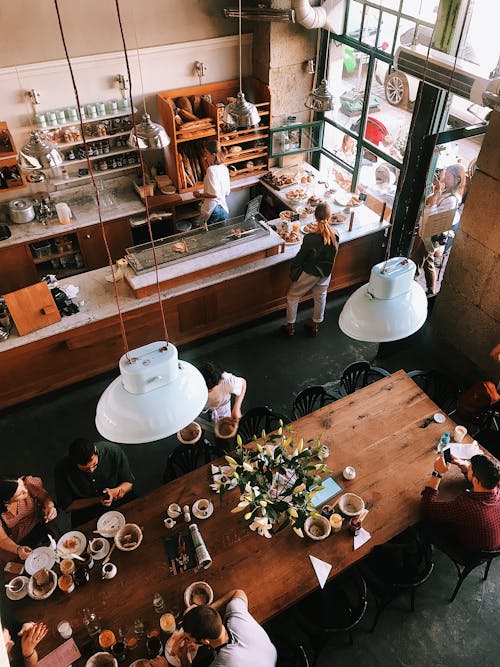 Brasserie on the Corner
Brasserie on the Corner is one of the splendid places to eat in Galway, specialising in seafood and steak dishes. A broad variety of locally sourced seafood starters and beef, lamb and seafood can leave you spoiled for options. The innovative and diverse selection, along with the vast wine selection, has plenty to satisfy all tastes. The trendy, relaxing décor and welcoming staff make for a great dining experience. You can't miss this one at least.
Address: Eglinton Street, Galway, Ireland
Telephone: +353(0)91 530 333
Website: www.brasseriegalway.com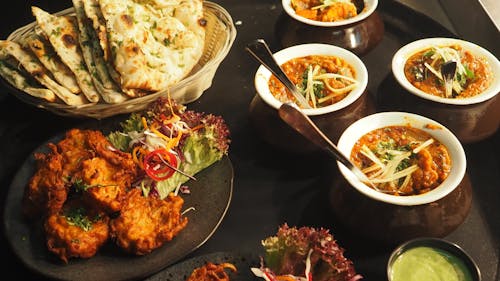 Kai Restaurant
Called after the Maori term for food, Kai's all about organic ingredients and what's in the season. It is one of the top restaurants in the Galway. New Zealand-born chef and co-owner Jess Murphy was given the Michelin Guide Bib Gourmand in 2017. With an ever-changing menu, you're bound to be intrigued by what Kai's imaginative minds are coming up with next. There are not many locations where you can order Clare Crab & Irish Fine Beans for lunch.
Address: 22 Sea Road, Galway, County Galway, H91 DX47, Ireland
Telephone: +35391526003
Website: www.kairestaurant.ie/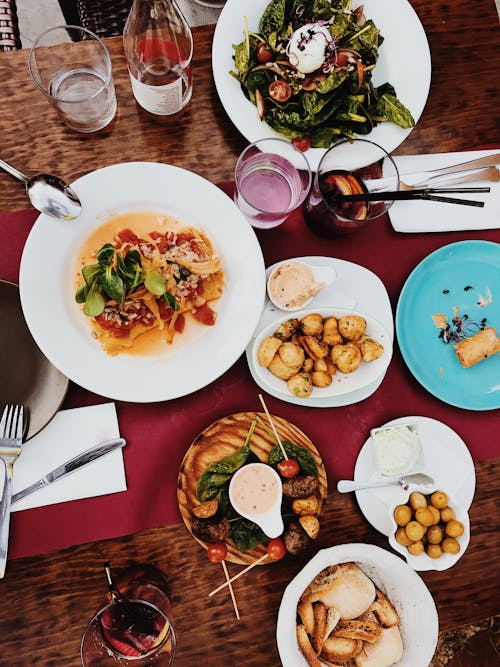 Ard Bia
Ard Bia Nimmo's has moved from strength to strength after getting the Food & Wine Magazine the Best Regional Restaurant Award a few years back. The quirky arty dining room overlooking Corrib, in the historic Spanish Arch, is renowned for its tasty to-die cuisine that uses the best of locally sourced and seasonal produce. Mezze plate, Rib-eye steak with roast shallot potato cake and Crozier Blue sauce and chickpea pancake with spinach and feta are extremely popular. Ard Bia also has a small upstairs gallery with some fantastic artwork to shop and chatter over coffee.
Address: Long Walk, Spanish Arch, Galway City, Ireland
Telephone: +353(0)91 561114
Website: www.ardbia.com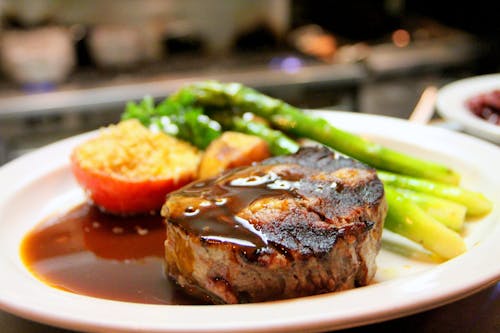 Caprice
Caprice, one of the best restaurants in Galway is a cool little café by day and a restaurant by night. Located just off the popular Shop Street at 1 Church Street, this is the best spot to go for lunch after walking around the shops.
A gorgeous little dessert cart invites you when you step through the entrance, enticing you to a delicious treat after your delights. Really smart of Caprice! There's a nice range of soups, burgers, salads and hot food on sale with the best of fresh Irish ingredients. One of the tasty options on the menu is the steak and gubbeen hamburger with truffle chips. Coffee also is great for any coffee enthusiast out there.
There's an enticing weekend lunch menu, a morning menu, and an evening dinner menu on offer. The brunch menu provides a rather enticing range of eggy snacks to cure any sore head on a Sunday morning.
Address: 1 Church Ln, Galway, Ireland
Telephone: +353 91 564 781
Website: www.just-eat.ie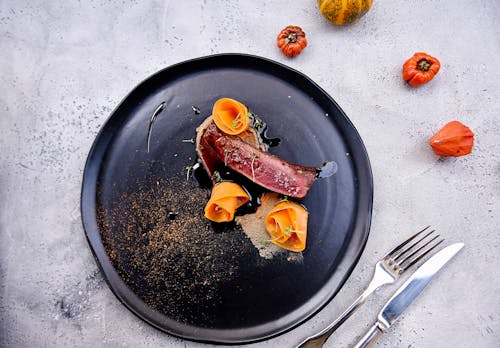 The Dough Bros
Every city requires a great pizza place, and Dough Bros' wood-fired offerings are Galway's response. Starting their existence as a tiny street food truck back in 2013, they now inhabit part of the majestic stone Cathedral Building on Middle Street. Modestly furnished inside with white butcher stones, the star of the display is the monstrous black wood-burning oven. Check out their special Hail Caesar pizza featuring local Co Galway chicken, smoked pancetta, croutons and homemade caesar dressing.
Address: Cathedral Buildings, 1 Middle St, Galway, Ireland
Telephone: +353 85 214 5283
Website: www.thedoughbros.ie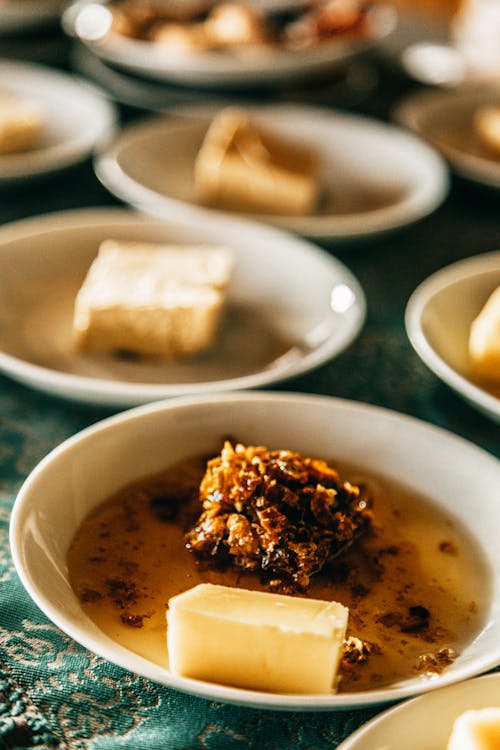 Loam
Owned by Enda McEvoy, former chef at Aniar, the two-time Michelin-starred Loam is imbued with great appreciation for its roots. Most of the vegetables come from one farm, the meat from another, and McEvoy is dedicated to restricting what comes from beyond this network. The outcome is an ever-changing menu, an act of innovation under ethically conscious constraints. The chefs service the tables, offering customers insights into how dishes are made and the ingredients that determine their creation. If you can't make it for this immersive encounter, Loam's wine bar opens at 4 p.m. and offers charcuterie and Irish-made cheese dishes.
Address: Geata Na Cathrach Fairgreen Road, Galway, County Galway, Ireland
Telephone: +35391569727
Website: www.loamgalway.com/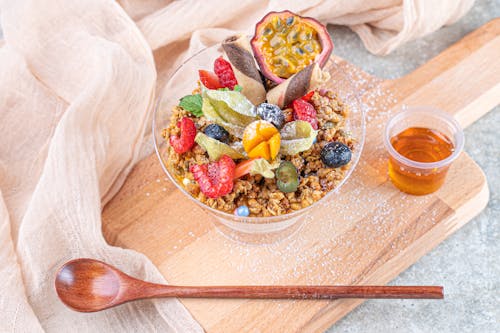 Cava Bodega
The interior of Cava Bodega is warm and intimate without being too deferential to custom. It is one of the most popular restaurants in Galway. Likewise, their cuisine combines an appreciation for the Spanish tapas institution with the brazen promise that they will move out of their expectations, offering an air of trust that you – and your taste buds – are in safe hands. The comprehensive menu contains thoughtful beer and wine pairings, and while Spanish wines rule the cocktail offerings here, you'll have plenty of choices. Ask yourself to be seated by the upstairs window if you're looking for a prime spot for people-watching, or enjoy the buzz of the broader, bustling downstairs area.
Address: 1 Middle Street, Galway, County Galway, H91 AK13, Ireland
Telephone: +35391539884
Website: www.cavarestaurant.ie/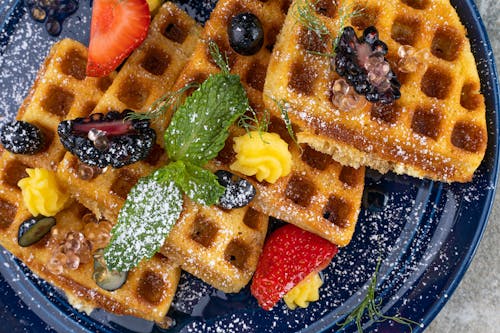 Electric Arcade
No matter what time of day, you won't miss it if the neon sign lures you to the 'Streetfood Discotheque' of Electric Arcade, one of the best restaurants in Galway. In the evening, their spectacular offering of drinks and recipes – think of 12-hour roasted beef-cheek tacos or mac and smoked haddock cheese – is an all-night party with a smorgasbord of whimsically crafted spaces and musical styles to fit the shifting mood. For a more enjoyable encounter of Electric Arcade, the dual focus on environment and delicious bites often fit at lunchtime, where 'tasty snacks and chilled out melodies' can make you feel like you've had a break.
Address: 36 Abbeygate Street Upper, Galway, County Galway, Ireland
Telephone: +35391569824
Website: www.electricgalway.com