This one is for all of you who have a tough time selecting which movie to watch on Netflix UK Movies. Deciding which movie is a worthy sacrifice of 2 – 2.5 hours of your day can be quite challenging. The overwhelming list of Netflix Movies UK can be difficult to deal with, especially if you're one of those people who've been relegated to their house all day and have nothing to do, thanks to the pandemic. I'd like to think of myself as a movie connoisseur (Blockbuster ID – McLovin1981), so feel free to follow my movie recommendations.
Princess Mononoke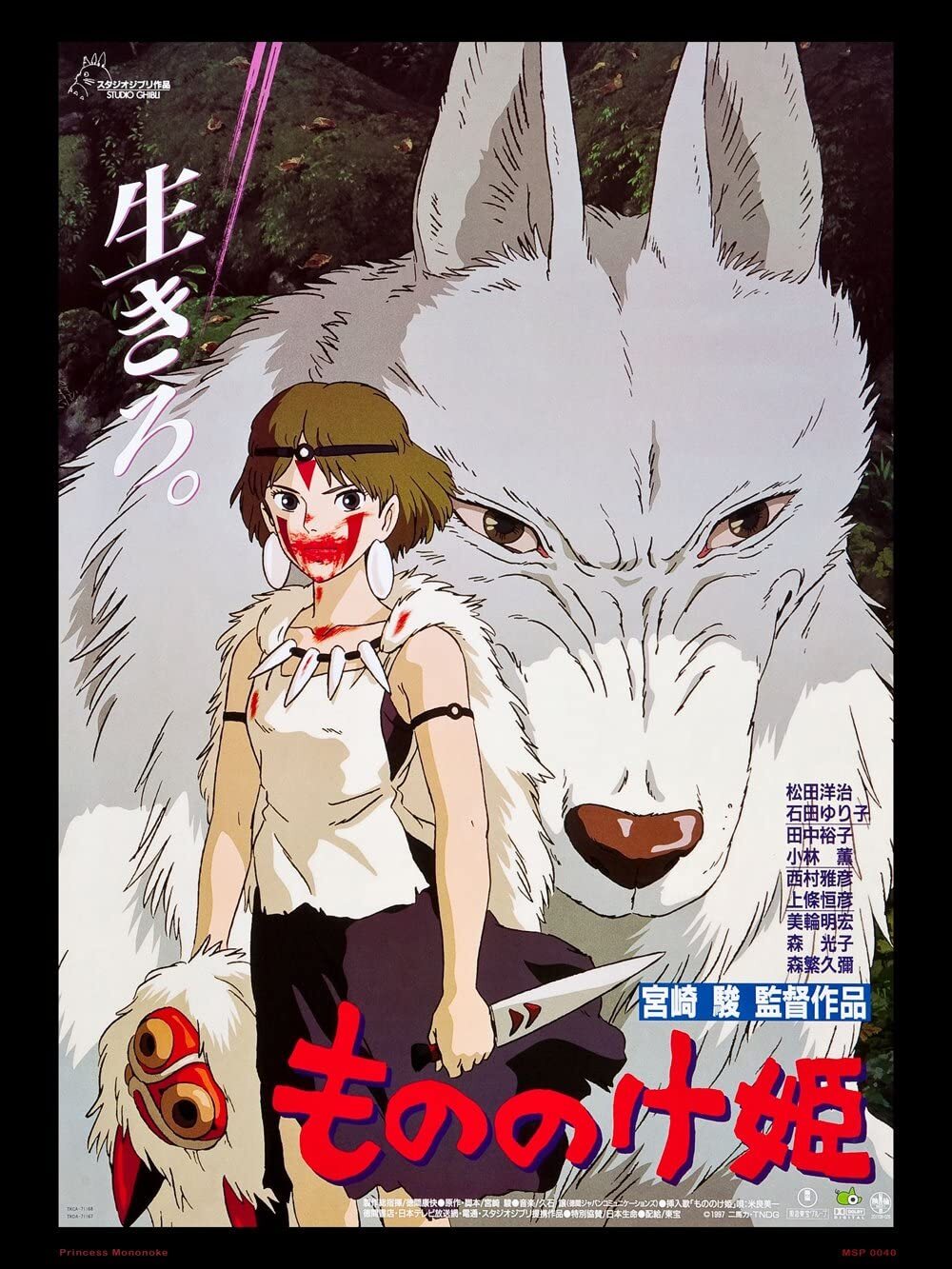 One of the few silver linings of 2020 is the fact that almost every Studio Ghibli films are now available films to watch on Netflix UK. If you are like me, someone who has a rudimentary knowledge of anime, go by my recommendation and watch Princess Mononoke. This is a great starter film to understand why some people are obsessed with anime.
The storyline of Princess Mononoke is a bit topsy turvy. A young prince is cursed by a demon boar and leaves his village in search of a cure. During this journey, he finds out what is causing upset to the forest and its creatures. The depiction of the struggle between the gods of a forest and the humans is the backbone of the movie. Director Hayao Miyazaki does an excellent job of maintaining the vigour and integrity of the protagonist – Ashitaka. Despite being released in 1997, the animation work in the movie is way beyond its years. Whether it's the deer-like god Shishigami or the cute forest creatures Kodama, you will be thoroughly impressed by the quality of the animation. The movie is classified as "action", but don't be surprised if it tugs on your heartstrings.
Director: Hayao Miyazaki
Cast: Yuriko Ishida, Yōji Matsuda, Yūko Tanaka.
English version – Billy Crudup, Billy Bob Thornton, John DiMaggio, Jada Pinkett Smith
Genre: Action Animation
Run Time: 133 minutes
Being John Malkovich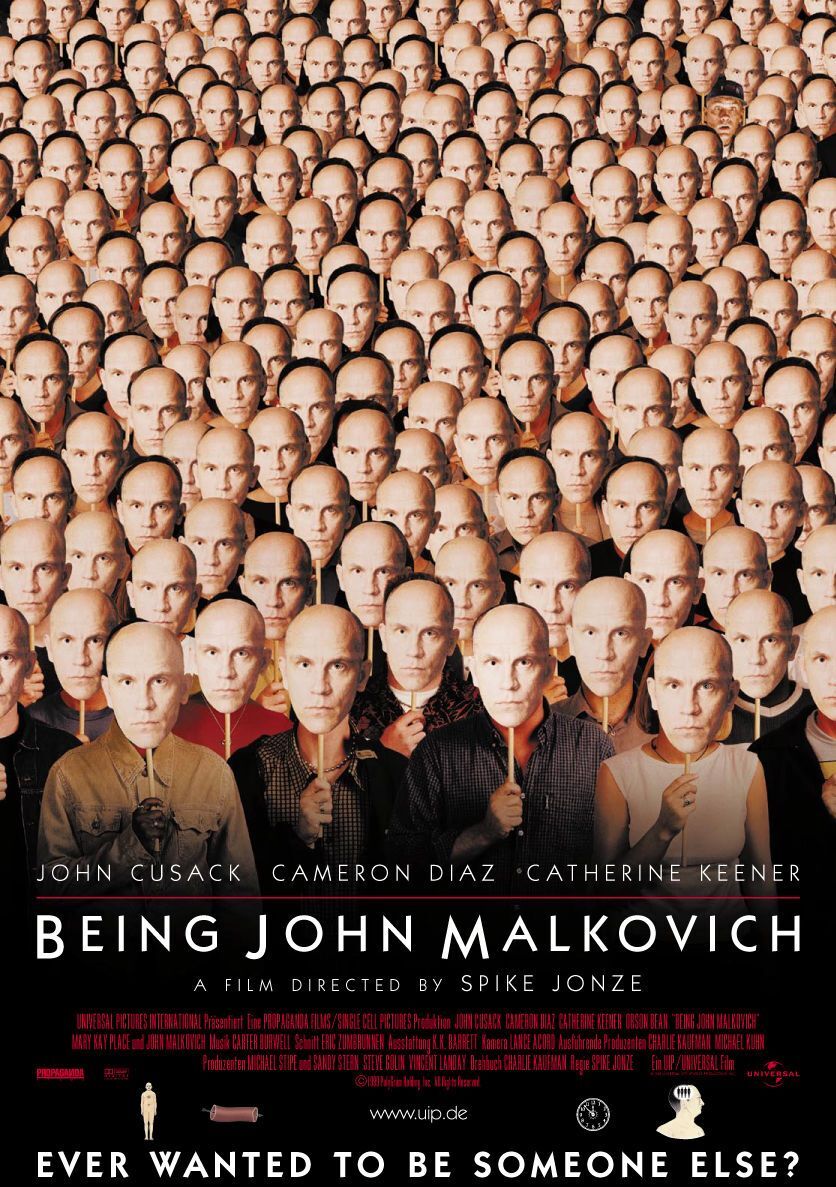 If you're a cinephile, then there's a high chance you've heard of John Malkovich. But if you've just finished watching Netflix's newest TV show Space Force then you've definitely heard of John Malkovich (think Dr Adrian Mallory). Released in 1999, this movie will make you realise just what a great time the '90s were for comedy. The comedic genius of screenwriter Charlie Kaufman coupled with the artistic flair of director Spike Jonze make this movie a total knockout. And then there are lead actors like John Cusack, Cameron Diaz, John Malkovich.. need I go on? The premise of this movie is kind of loopy-but-also-brilliant. A puppeteer finds a portal to Malkovich's mind. Without spoiling much of the film, the movie provides detailed insights into the hilarious life of John Malkovich.
Director: Spike Jonze
Cast: John Cusack, Catherine Keener, Cameron Diaz, John Malkovich
Genre: Fantasy Comedy.
Run Time: 113 minutes
Ferris Bueller's Day Off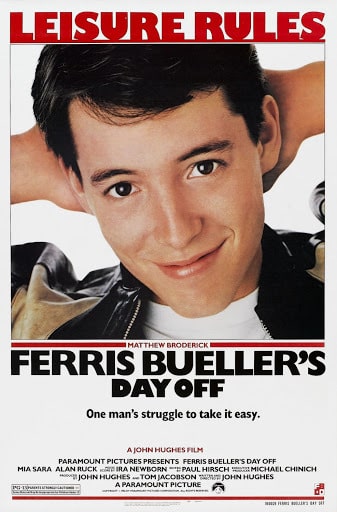 Now it's time for the '80s to get a turn in the limelight. Ferris Bueller's Day Off is a 1986 American teen comedy film written, directed co-produced by John Hughes. In the movie, we have the protagonist, Ferris Bueller, who wants to skip school and have fun with his friends. He successfully convinces his parents that he is sick and proceeds to convince his friend Cameron to borrow his dad's Ferrari. What ensues is a laugh riot trip to Chicago, with the school's principal hot on their scent. What works in this movie are the ingenious ways Ferris Bueller goes about having a day of mischief along with his girlfriend and simultaneously thwarting any attempt of the principal in catching him. This movie is enthusiastically acclaimed by critics and audiences alike, praising the movie's light tone, Hughes' direction, the performances, particularly that of Broderick and Ruck.
Director: John Hughes
Cast: Matthew Broderick, Alan Ruck, Mia Sara, Jeffrey Jones
Genre: Comedy
Run Time: 103 min
Extraction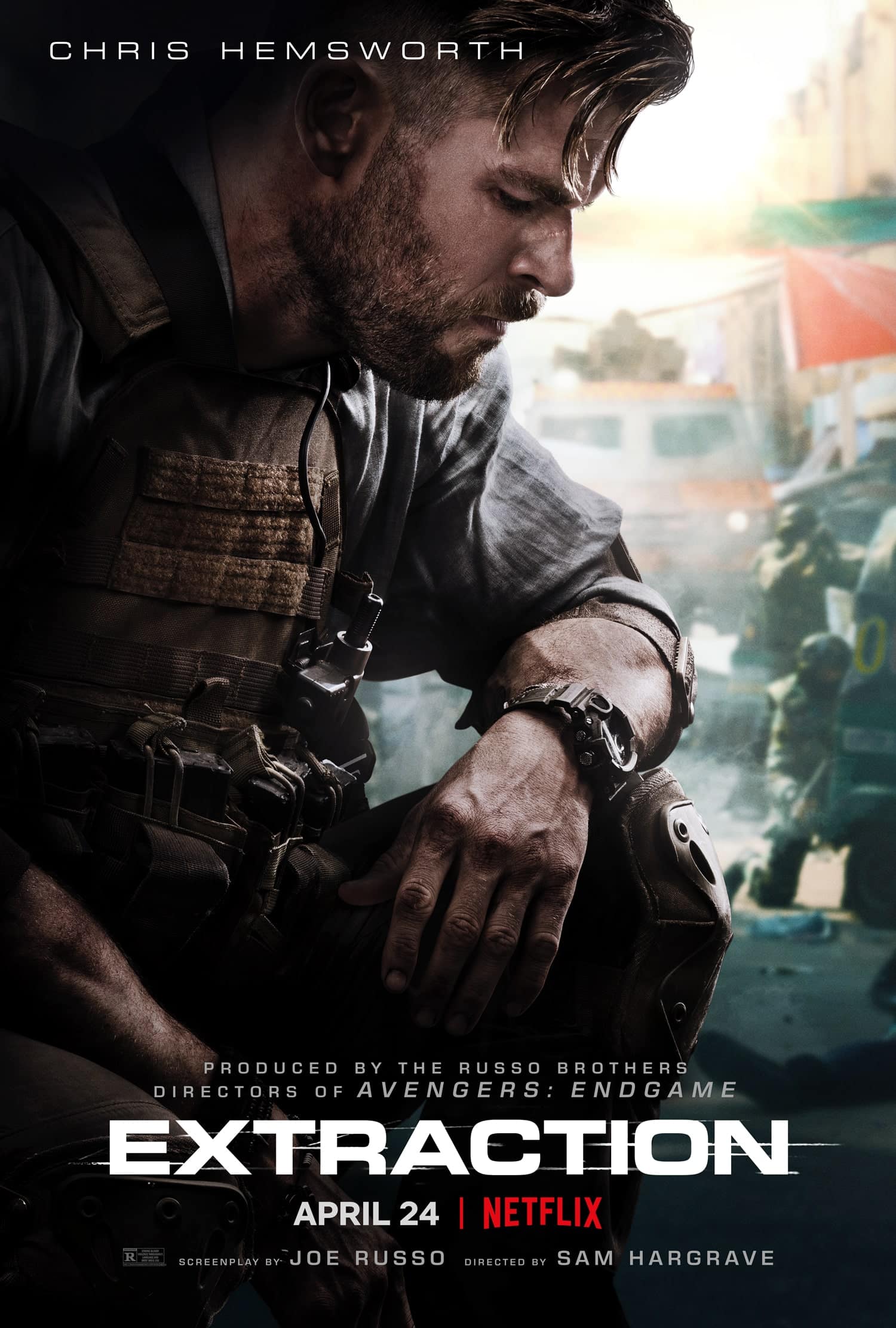 I can't dare leave out Netflix's biggest movie premiere ever. Extraction boasts a star-studded cast with the likes of Chris Hemsworth, Randeep Hooda, Pankaj Tripathi and David Harbour, making this movie virtually unmissable! The plot of the movie is simple – a black ops mercenary who must rescue a drug lord's kidnapped son. You've probably watched a handful of movies with this premise, but Extraction does things a bit differently. They've kept "action" at the forefront which leads to many intense and well-crafted action scenes. In true Sam Hargrave fashion, hard-hitting action that borderlines gory, feature extensively in the film. The spectacular stunt work and electric performances from Chris Hemsworth and Randeep Hooda are the driving forces behind the movie.
Director: Sam Hargrave
Cast: Chris Hemsworth, Rudhraksh Jaiswal, Randeep Hooda, Golshifteh Farahani, Pankaj Tripathi, David Harbour
Genre: Action/Thriller.
Run Time: 117 minutes
Marriage Story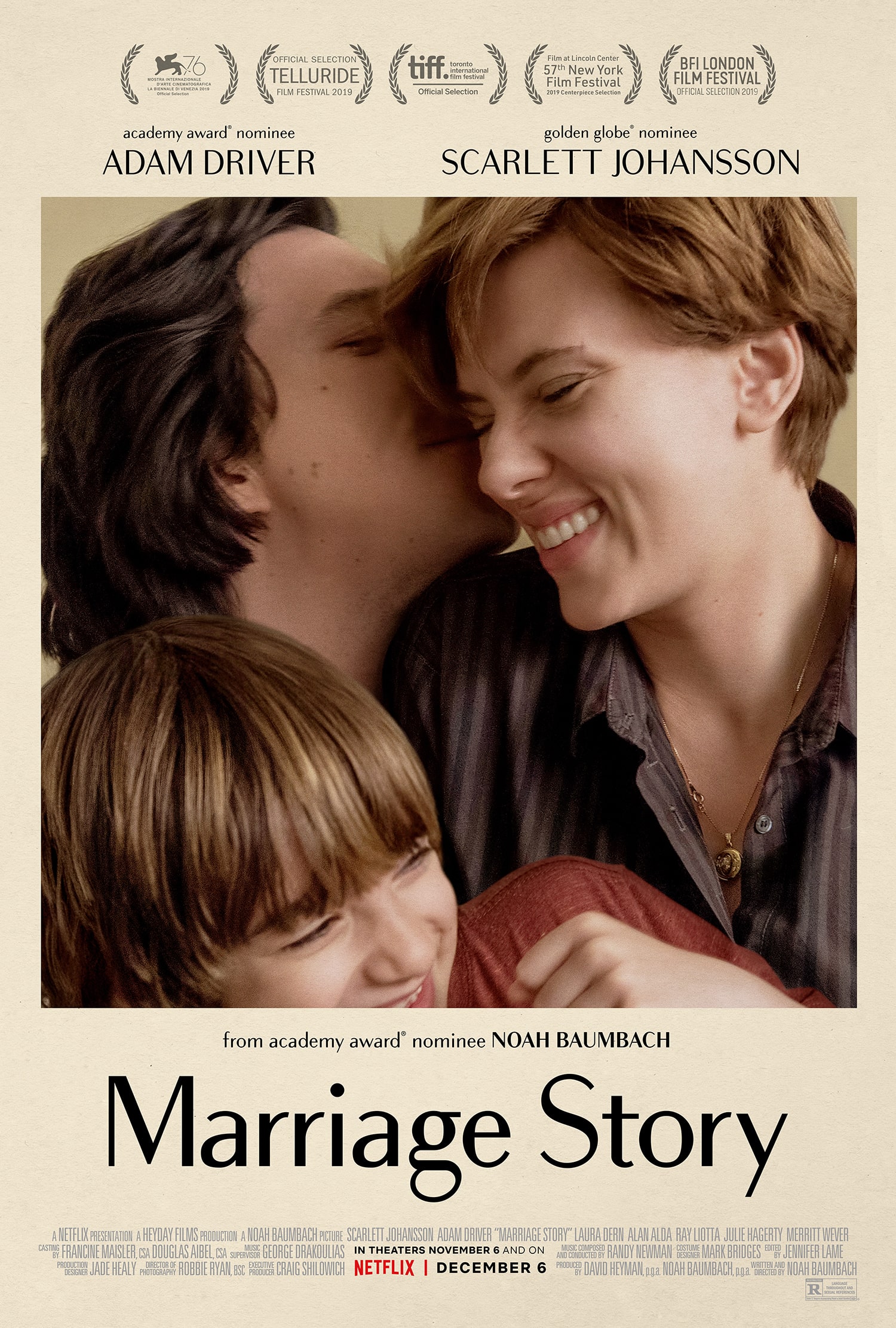 On the face of it, Marriage Story shouldn't be on this list, considering it's about a relationship falling apart and all the emotions that come with that. This storyline is championed by someone as bankable as Scarlett Johansson and as multifaceted as Adam Driver. The film follows the protracted and heartbreaking divorce of a theatre director (Adam Driver) and his actor wife (Scarlett Johansson). The pair put in some of the best performances of their career, which really deserved more award attention than they got. A rollercoaster of emotions is on the way.
Director: Noah Baumbach
Cast: Adam Driver, Scarlett Johansson, Laura Dern, Alan Alda, Ray Liotta, Julie Hagerty, Merritt Wever
Genre: Drama
Run Time: 137 minutes
A Quiet Place
John Krasinski aka Jack Ryan aka Jim Halpert aka Tuna acts and directs his first foray into the horror movie genre – A Quiet Place. He decided to cast his real-life wife, Emily Blunt as his reel-life wife, Evelyn Abbott. The movie revolves around the pair who struggle to survive and raise their children in a post-apocalyptic world inhabited by blind extraterrestrial creatures with an acute sense of hearing. What you get in A Quiet Place is the gripping terror that keeps you on the edge of your seat throughout the movie. A Quiet Place excels at where most horror movies fail in – making monsters seem believable. The "blind creatures" are made incredibly realistic thanks to the top-notch work of the film's visual effects supervisor Mark Hawker. No wonder the movie scores a hefty 95% approval rating on Rotten Tomatoes.
Director: John Krasinski
Cast: Emily Blunt, John Krasinski
Genre: Horror
Run Time: 90 minutes
We hope you enjoyed reading this blog on 'Movies That You Need To Watch Right Now On Netflix'. Do check out our other blogs.