The Germans are said to make the best vehicles, and they definitely have some impressive highways, so what better way to see this magnificent country than on an incredible road trip! Germany is a simple country to navigate, so it's no surprise if you're looking for a way to make travelling in Germany, on the ultimate German road trip, a fact. Renting a car in Germany is a perfect opportunity to see the scenery and move off the beaten tourist road, allowing you to really explore what Germany has to give. If you want to explore Germany and want to go on the ultimate German road ride, this is the place to go. How to plan Germany road trip? Here is what you need to hear about taking a road trip to Germany.
How to Plan Germany Road Trip: Renting a Car
The majority of rental cars in Germany are manual transmissions. They have very few automatics, and the ones they do have are just midsize and heavy vehicles. If you are a new or inexperienced manual driver, you can stick to an automatic. Germany is not the best location for a visitor to practise how to operate a manual car. This is an important aspect of your Germany trip planner.
Read: Campervan Gear Essentials: The Ultimate Packing List 2021
How to Plan Germany Road Trip: Managing Parking in Germany
On a ride to Germany, there is no problem locating parking. This was one of my initial concerns regarding renting a car in Germany, but it was easily dispelled by available parking lots and maybe some success in locating street parking.
How to plan a road trip across Germany? Most hotels and hostels can have parking along your way, but some can charge you based on where you stay. Off-site parking will cost between 9 and 12 euros a day, so do your research before making a reservation. Unless otherwise stated, public parking is metered unless a parking disc is permitted.
In Germany, it is mandatory to use a parking disc while parking in designated places. Any rental car glove box contains a parking disc, which is easy to use.
The parking disc entitles you to free parking in some municipal parking lots for a set period of time. In Germany, all parking spaces are clearly labelled with signs providing free parking for 1 to 4 hours, depending on the sign.
This is why you would use a parking disc, because if you park in a space that needs one and does not show one, you may be charged.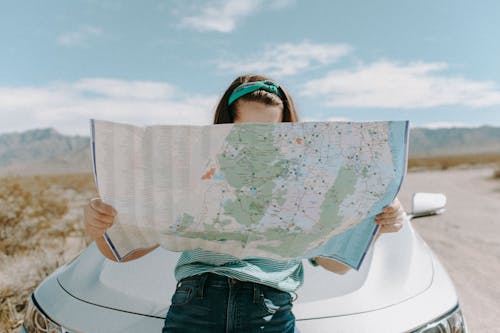 How to Plan Germany Road Trip: About German Roads
How to plan a trip across Germany? Germany's highways are well-built and well-maintained, with excellent road signs. On major highways, traffic passes quickly, so drive just on the left and then switch over to the right until clear. Dotted yellow lines indicate that you should swap lanes, while solid yellow lines indicate that you must remain in your lane even though you can transfer.
Germany Road Trip Planner: Best Road Trip Touring Places in Germany
When you are done with knowing the answer to how to plan Germany road trip, it is important to know the places you can explore.
Munich
Private Bike Tour in Munich: On this 3-hour cycle tour, you'll pedal along Munich's lush streets with a private guide, learning firsthand why this Bavarian metropolis rates as one of the world's most livable towns.
München at Night and Dinner at the Hofbrauhaus: The guide and traditional entertainment have fascinating insights into Bavarian society. In addition, the food at Hofbrauhaus is excellent!
Fussen
Full-Day Tour of Bavarian Castles Tour departing from Fussen: On this full-day tour from Fussen, join the fairy-tale realm of Bavaria and explore magnificent castles, alpine lakes, and mediaeval cities. Enjoy skip-the-line access to the enchanting Neuschwanstein Palace, which served as the basis for Disney's Sleeping Beauty castle. Then, pay a visit to Linderhof Castle, another of King Ludwig II's splendid castles, as well as Hohenschwangau Castle, the childhood house of the "Mad King."
This 4-hour guided tour from Füssen takes you to the famous Neuschwanstein Castle. This "skip-the-line" pass grants expedited entry to the interior of the mediaeval marvel for a direct walking tour. Neuschwanstein Castle was one of three palaces designed by King Ludwig II of Bavaria and served as the basis for the castle in Disney's Sleeping Beauty. After the walk, take a horse-drawn carriage trip down to Hohenschwangau.
Rothenburg
Tour to Rothenburg for the Whole Day: On this directed, full-day sightseeing excursion from Frankfurt, visit Rothenburg, the Jewel of the Middle Ages. Enjoy free time to enjoy the sights and sounds of this picturesque area, commonly regarded as Germany's best-preserved mediaeval old town. Then, take a direct city tour along the town's narrow, cobblestone streets.
Nuremberg
If you leave town without staying the night, you won't be able to take a direct tour of the Altstadthof Brewery's historic rock-cut cellars.
The Castle in Nuremberg Without the Crowds The tower, which stands on the city's highest point and looks out on all below, is the focal point of tourism in Nuremberg.
St. Sebald Cathedral Rooftop Tour is an exclusive tour of the cathedral's roof.
Berlin
Berlin Segway Tour: Experience Berlin like never before on this 3-hour small-group Segway tour that is both informative and entertaining. Berlin is the city and intellectual centre of Germany. Cruise to many of Berlin's major landmarks, including the Berlin Wall, Brandenburg Gate, Berlin Cathedral and Museum Island, Reichstag, Gendarmenmarkt, and several others, stopping regularly to hear interesting tales, take photos, and discuss Berlin's past.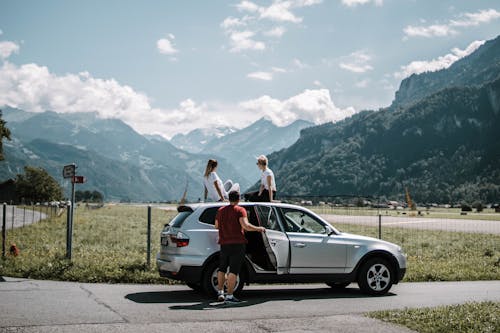 When is the Best Time of the Year to Visit?
People love travelling in Europe during the shoulder season because there are fewer people, lower fares, and better conditions. This will be about May or September in Germany, with an average high of around 18 and a low of 8, with no rise in rainy days, as the high season is actually the rainiest period in this country. Avoid taking this tour during the offseason since much of the attractions would be locked.
Although some places are very crowded, many visitors are on day trips from larger towns, so you should limit your sightseeing to the morning and evening hours and travel through the day to escape the crowds.
Temperatures in the high 20s and low 10s are typical throughout the high season. As previously said, this area may be very rainy at any time of year, but that is one of the unknowns of travel!
Read: Top 10 FAQs By International Students Studying In Germany