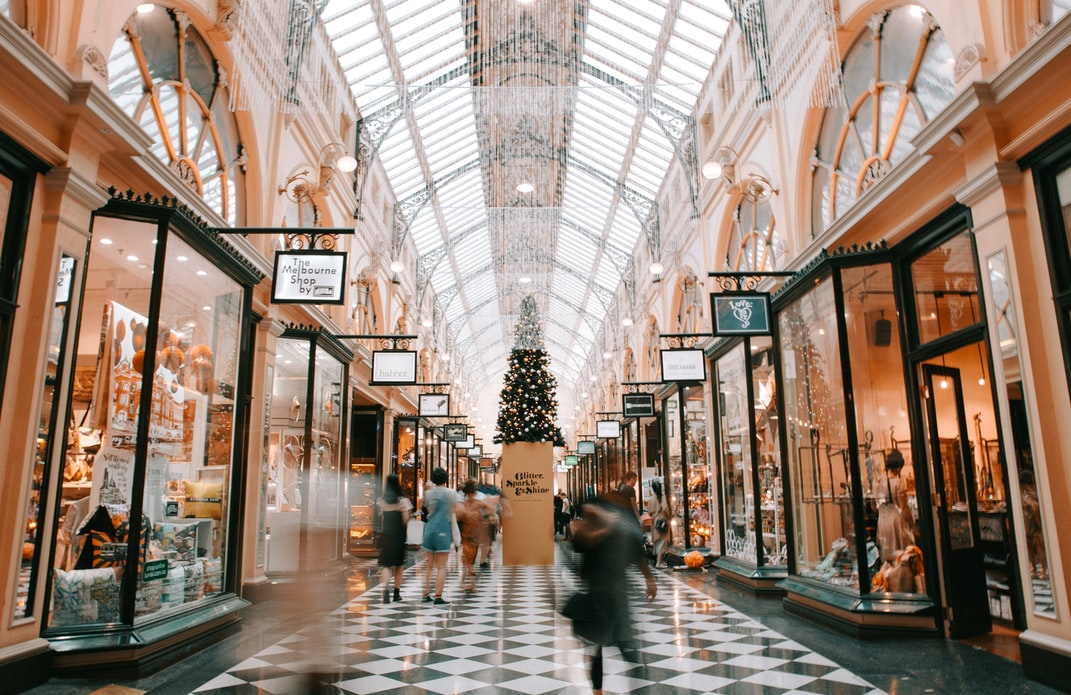 Over the years, Nottingham has earned a strong reputation for leading the way when it comes to fashion. Once the international centre for delicate lace and hosiery manufacture, Nottingham has slowly emerged as one of UK's top ten shopping destinations.
What makes a Nottingham shopping experience so unique is the distinct Nottingham architecture spread across shops. Add city centre's compact size, pedestrianised streets and the peaceful cohabitation of small and large brands to that and you end up with a haven for avid shoppers.
intu Victoria Centre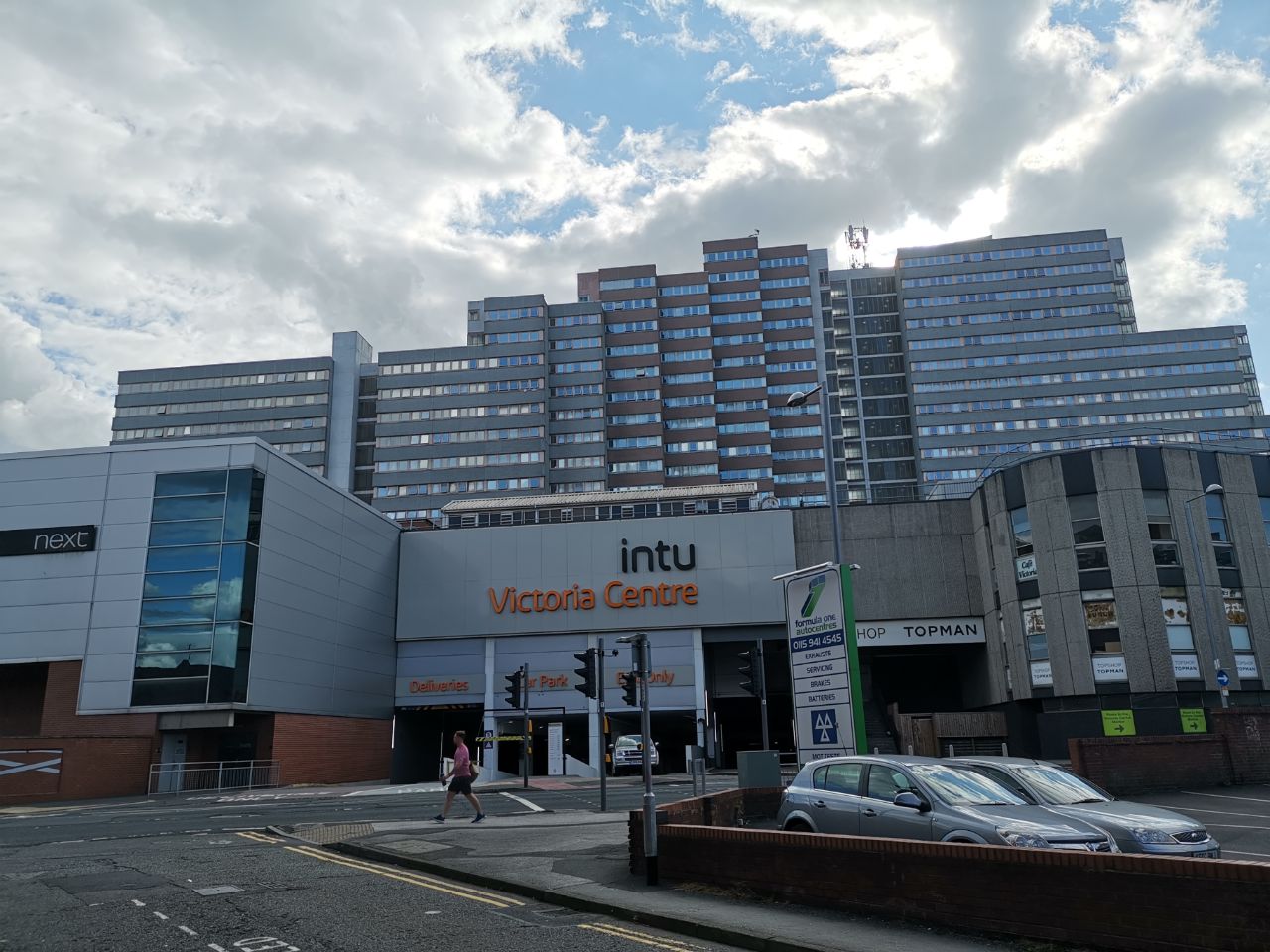 Here's a shopping centre you just can't miss when in Nottingham. intu Victoria Centre is the city's premier shopping centre that is packed with big brand names. International brands like Urban Outfitters, TopShop and River Island have their presence here. Also peacefully co-existing with big names are humble department stores like House of Fraser and John Lewis. Stores like Tiger, Sostrene Green and Yankee Candle have an amazing array of stylish homewares. There's something for everyone as even kids can have a gala time here! Build-a-Bear and The Entertainer are great places for kids to enjoy the mall.
Tip – Explore the food court.
Address – 222 Victoria Centre, Nottingham NG1 3QN England.
Opening hours – Mon – Sat 9:00 AM – 6:00 PM, Sun 11:00 AM – 5:00 PM
Nearest station – Victoria Centre bus stop, Royal Centre tram stop
The Exchange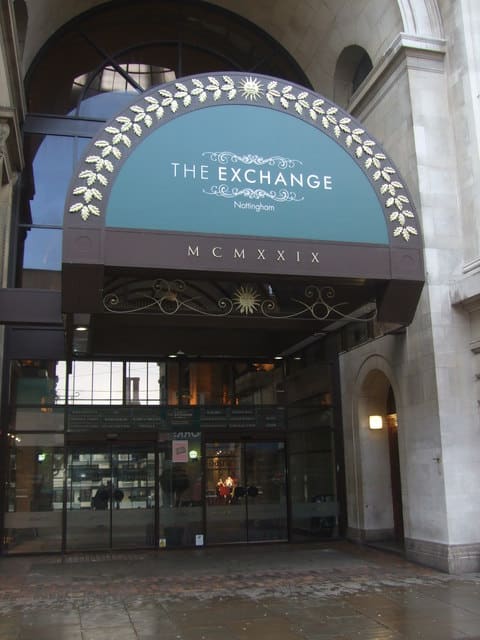 It's hard to find a shopping mall that has the architectural grandeur of The Exchange. Even if this mall doesn't have the shops on your shopping list, take time to walk through the corridors to enjoy the building itself! Home to the legendary Gauntleys Fine Wine, Whisky and Cigar Merchants for over a century, you can also find Doc Martens, Patisserie Valerie, Radley and Castle Fine Art.
Tip – Visit the in-mall art gallery.
Address – High Street, Nottingham NG1 2DD England.
Opening hours – Mon – Sat 9:00 AM – 6:00 PM, Sun 10:00 AM – 5:00 PM
Nearest station – Beastmarket Hill bus stop, Old Market Square Tram Stop
Flying Horse Walk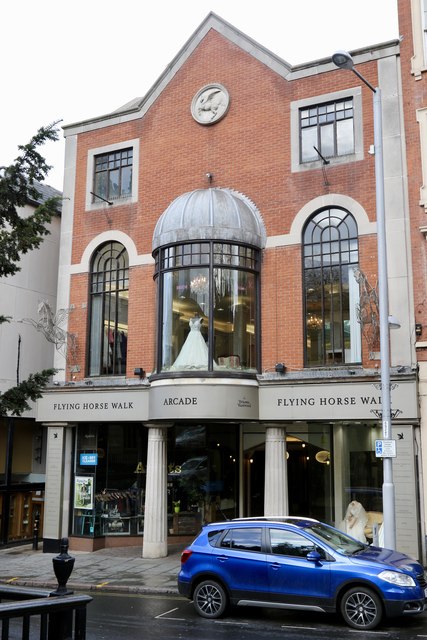 Flying Horse Walk is one of Nottingham's best boutique retail shopping destination for shoppers. Along with the city's Vivienne Westwood store, you'll find a plethora of thriving independent businesses, including The Cheese Shop, Brew Cavern, Apalts, Whitewall Gallery and fashion store Gigi Bottega. Other retailers include a mix of independent stores and national brands all linked by a common thread of exceptional quality, luxury, craftsmanship and the unique character of their residence.
Tip – Do visit the cheese shops.
Address – 2 Flying Horse Walk, Nottingham NG1 2HN England.
Opening hours – Mon – Sat 8:30 AM – 6:00PM, Sun 10:00 AM – 5:00 PM
Nearest station – Beastmarket Hill bus stop, Old Market Square Tram Stop
Debbie Bryan
Moving away from big malls, we have Debbie Bryan, an award-winning independent creative retailer with an in-house design studio, gallery, creative space and tea room. This lowly retailer is definitely one of Nottingham's hidden gems as it resembles the historical legacy of the Lace Market. Specialising in British and international craftsmanship, Debbie Bryan's own brand collections sit alongside selectively picked handmade work of talented designers. Over here, you can find original textiles, ceramics, jewellery, prints and homeware.
Tip – Attend their regularly scheduled programme of creative classes.
Address – 18 St. Marys Gate The Lace Market, Creative Quarter, Nottingham NG1 1PF England.
Nearest station – Collin Street bus stop, Lace Market tram stop
Bridlesmith Gate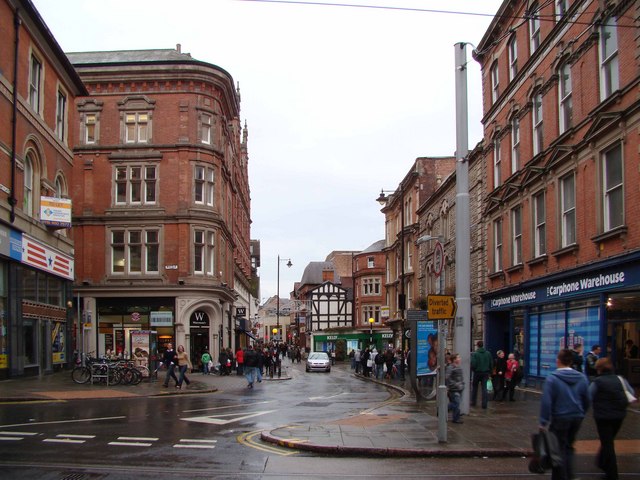 Bridlesmith Gate is the most popular pedestrianised shopping street in the city centre of Nottingham. It is located between Middle Pavement and Victoria Street. St. Peter's Gate and Bottle Lane stem off it along with Byard Lane. This area is home to several brand favourites and independent stores, such as Space NK Apothocary, The Token House, Kath Kidston, Ted Baker, and Diesel.
Tip – Visit Caffe Nero.
Address – Bridlesmith Gate, Nottingham, UK.
Nearest station – Fletcher Gate bus stop, Old Market Square tram stop
Old Market Square
Home to Nottingham Tourism Centre, Debenhams and Lakeland, Old Market Square is located right in the heart of Nottingham. There's always something happening here, with activities all throughout the year. Shoppers can find an array of colourful markets and events here.
Tip – Take some time out to appreciate the beauty of the Old Market Square fountain.
Address – Old Market Square, Nottingham, NG1 2DR, UK
Nearest station – Beastmarket Hill bus stop, Old Market Square tram stop
Primark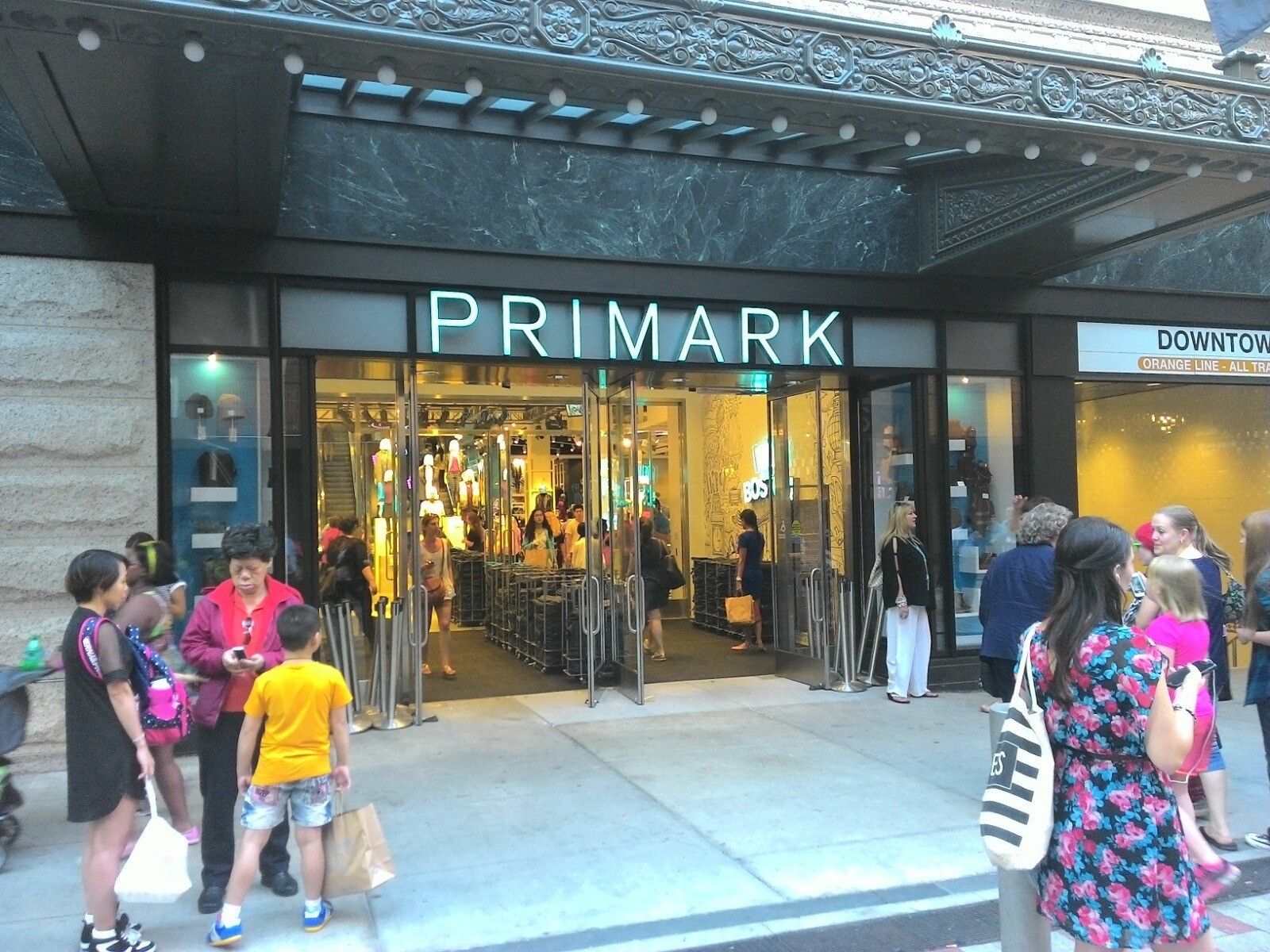 Primark is just a stone's throw from the main square slap bang in the centre of Nottingham. This well-organised retail store offers shoppers a huge variety of clothes in menswear, womenswear and even kidswear. What's more, they are stylish and affordable, which panders well to the over hungry western shopper.
Tip – Primark is always jam-packed with enthusiastic shoppers, so it is wise to avoid going there during peak times.
Address – 6/12 Long Row Off Old Market Square, Nottingham NG1 2DZ England
Nearest station – King's Street bus stop, Old Market Square tram stop
Nearby Accommodation: Nottingham student accommodation
Victoria Retail Park
With most of the best shopping experience happening in the city centre, there's Victoria Retail Park, the top choice for those who want to enjoy a great shopping experience but avoid the busy city centre. Shops like Pets at Home, Greggs, Halfords, Oak Furnitureland, and many more have made their presence known at Victoria Retail Park
Tip – Visit the many restaurants at the Marks & Spencers Food Hall.
Address – Colwick Loop Road, Nottingham NG4 2PE England.
Opening hours – Mon-Thurs 6:30 AM – 11:00 PM, Fri-Sat 7:00 AM – 8:00 PM
Nearest station – Godfrey Street bus stop, Carlton train station