There are no other people in the world who worship golden batter, succulent fish with fluffy chips quite like Brits. Fish and Chips is a sacred topic for them. At the risk of sounding stereotypical, they love nothing more than their Queen, their tea and their chippies (fish-and-chip shops).
As simple as it is, this London staple consists of fish fried in batter and served with chips. Having originated in England, this dish is an example of the culinary fusion of its two chief ingredients, 'fish' and 'potato', each brought by immigrants. It is a typical take-away food in the United Kingdom, as well as numerous other countries, particularly in Commonwealth and English-speaking nations.
It was in the 1860s when the first fish and chips appeared in the UK. Then by 1910, there were more than 25,000 fish and chip restaurants and by the 1930s there were over 35,000. An interesting fact to know is that the British government safeguarded the supply of fish and chips during both World Wars. It was one of the few foods in the UK not subject to rationing.
Okay, enough of boring facts. Let's dig right into the list of Best Fish and Chips Restaurants in London.
Disclaimer – This list will make your mouth water! You've been warned!!
1) Kerbisher & Malt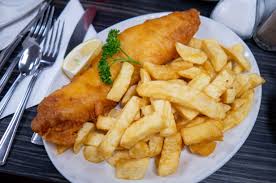 Kerbisher & Malt is one of the most recognisable names in London's fish n chips scene. Predominantly, a fish and chips restaurant, Kerbisher & Malt also dabbles (exceedingly well, might we add) in other forms of seafood like calamari and scampi. They are also popular for their freshly made in-house sauces like tartare and lemon mayonnaise!
Where? – Market Halls Victoria, 191 Victoria St, London SW1E 5NE, United Kingdom
Opening hours – Sun – Mon 12:00 PM – 9:00 PM, Tue – Thu 12:00 PM – 2:30 PM, 4:30 PM – 10:00 PM, Fri – Sat 12:00 PM – 10:00 PM
Nearby attractions
The Royal Mews, Buckingham Palace
Buckingham Palace
The Queens Gallery
Contact Number – +44 20 3773 9350
2) Toff's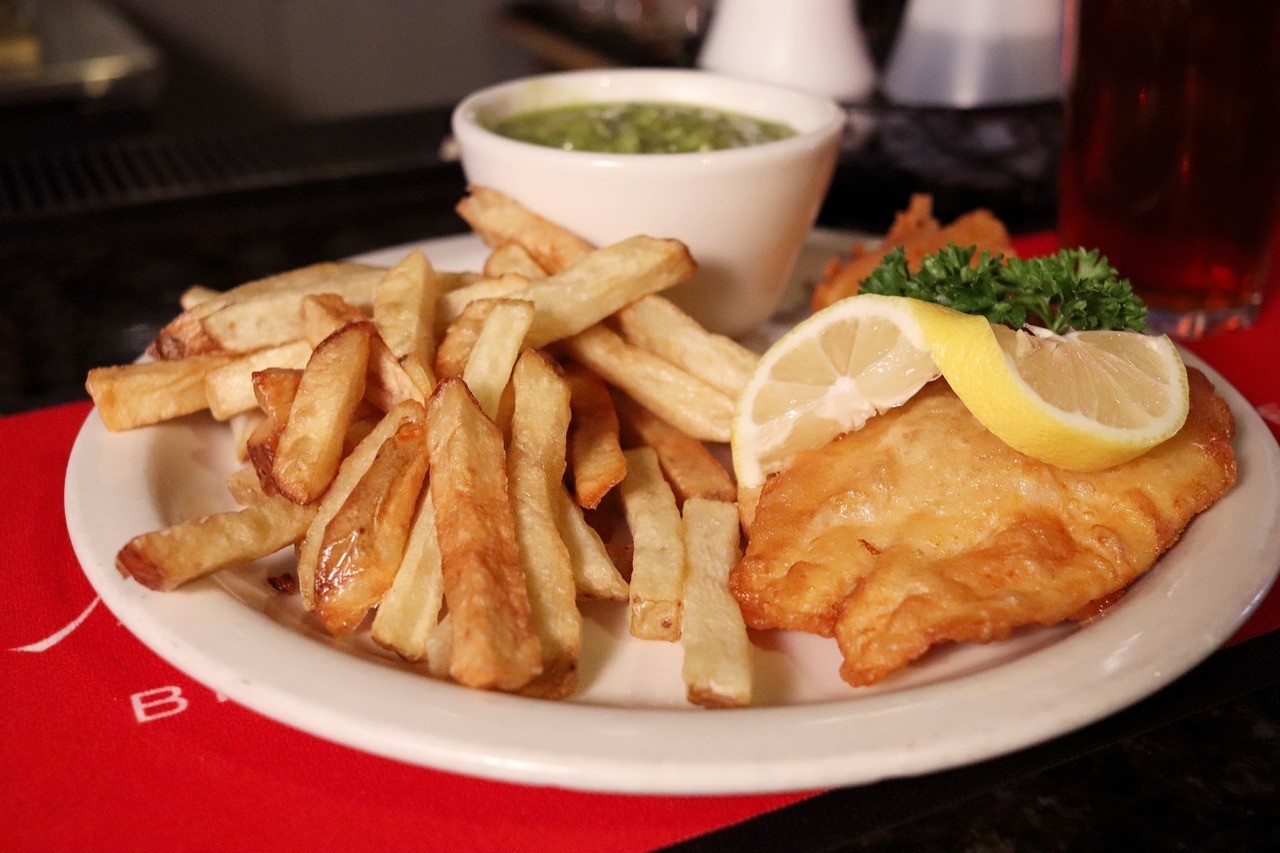 A runaway success at Toff's has been their Haddock and chips masterpiece. Touted by many food journalists as one of the tastiest fish n chips restaurant in London, Toff's has managed to amass a healthy patronage among its locals. Apart from their golden crunchy fish delights, they also make a mean grilled chicken breast, avocado prawns and treacle pudding.
Where? – 38 Muswell Hill Broadway, Muswell Hill, London N10 3RT, United Kingdom.
Opening hours – Mon – Sat 11:30 AM to 11:00 PM
Nearby attractions – Alexandra Palace, New London Performing Arts Centre, Everyman Cinema
Contact Number – +44 20 8883 8656
3) Poppie's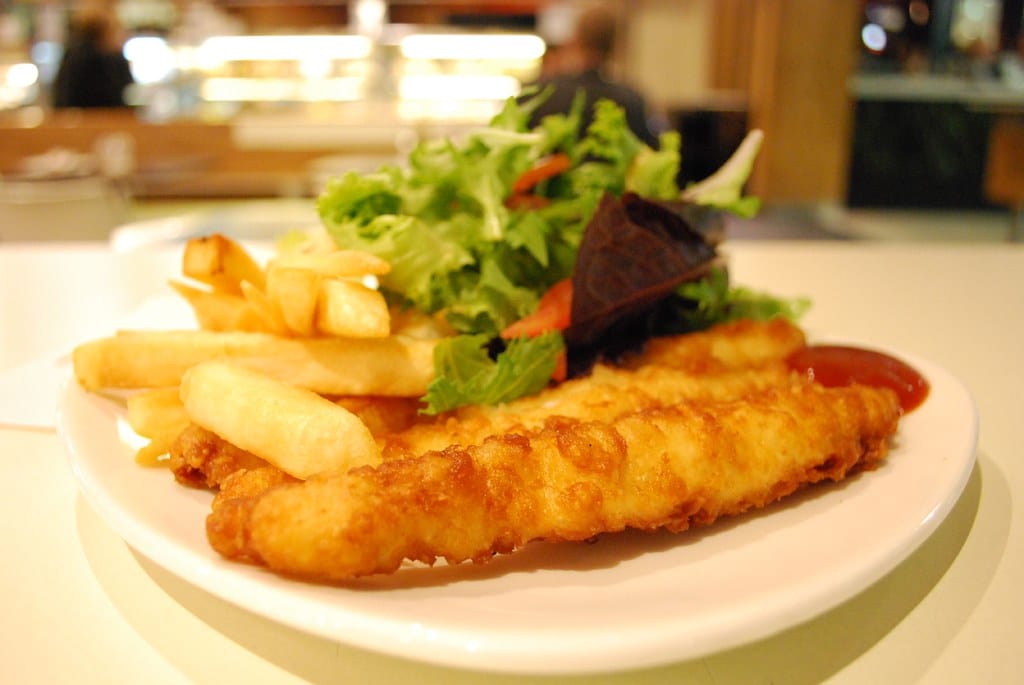 Spending almost half a century in the food industry, Pop's' Patrick Newland founded his own little fish and chip shop in Spitalfields. Fast forward to 2020 and this restaurant has made it's way into the '11 Best Restaurants In London To Try' list on TripAdvisor. Boasting three properties in the UK, they pride themselves on quality of fish, traditional preparation and precise cooking methods, which have ultimately contributed to their resounding success. Their expansive menu includes a variety of fish n chips, savoury pies and puddings.
Where? – 55-59 Old Compton St, Soho, London W1D 6HW, United Kingdom
Opening hours – Sun 11:00 AM – 10:30 PM, Mon – Thu 11:00 AM – 11:00 PM, Fri – Sat 11:00 AM – 11:30 PM
Nearby attractions – Palace Theatre, The National Gallery, Leicester Square
Contact Number – +44 20 7734 4845
4) Hook Restaurant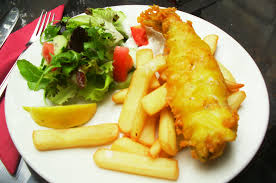 Hook Restaurant started as a simple market stall back in 2011. They've gone completely against the rule books and pride themselves for being "new-school" with respect to their fish and chips. Everything you eat at Hook is sourced from the best suppliers and prepared on-site. Right from their sauces to their very own seaweed salt! Their menu consists of staple dishes like tacos, fried chicken and of course, fish and chips. Their delectable range of homemade sauces are a definite must-try.
Where? – 63-65 Parkway, Camden Town, London NW1 7PP, United Kingdom
Opening hours – Sun 12:00 PM – 9:00 PM, Mon – Thu 12:00 PM – 3:00 PM, 5:30 PM – 10:00 PM, Fri – Sat 12:00 PM – 10:30 PM
Nearby attractions – ZSL London Zoo, Banksy's Artwork, Camden Market
Contact Number – +44 20 7482 0475
5) Chamberlain's of London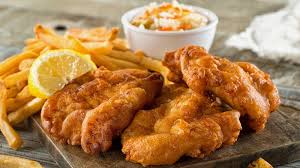 Chamberlain's is a family business spanning over 4 generations. Having started in 1940, they've come a long way from their days of being a small fish and chips restaurant. This now-up-scale eatery specialises in gourmet seafood serving oysters, lobsters, squid and much more. They've given the humble fish and chips a major makeover that now exudes class and refinement.
Where? – 23-25 Leadenhall Market, Langbourn, London EC3V 1LR, United Kingdom
Opening hours – Mon – Fri 12:00 PM – 9:30 PM
Nearby attractionsLondon's Roman Amphitheatre, The Crown Jewels, Tower of London,
Contact Number – +44 20 7648 8690