Australia has the most beautiful beaches in the world and it is no secret. Australia is truly one gobsmacking, magnificent coastline. With no less than 30,000 miles of breathtaking coastline, there is no shortage of sand and surf combos in Australia. From serene, white-sand coves to Western Australia's rugged, windswept seashores, the country's has the most beautiful stretches of heaven.
Here are the 8 most alluring beaches in Australia you can't afford to miss
Byron Bay, New South Wales
From its days as a small hippy town, Byron Bay has come a long way with new resorts, attractive cafes, and boutiques blowing up in the last 20 years. Yet, one thing stays the same and that the beaches are adored by everyone visiting there.
Byron Bay is located on the extreme easterly point of mainland Australia. The region of the beaches and the town is favorable for some pumping ocean breaks drawing surfers from around the world. The alluring, long stretch of coastline is just like a small trip from the Gold Coast and the powder-like sand beaches are a refreshment for everyone wishing to visit a less crowded beach.
Lizard Island, Queensland
Lizard Island located in the Great Barrier Reef is popular as a picture-perfect example of a magnificent island escape. You can visit over 23 spectacular white beaches and it is unquestionably worth your while to splash out and experience a definitely indulgent tropical break.
You can choose to laze around in your private villa at the island inn and relish exclusive access to the quietest beaches in Australia with fascinating snorkeling and diving spots close to the shore.
Wineglass Bay, Tasmania
Wineglass Bay is one of the most thrilling Tasmanian beaches in the Freycinet National Park.
Various activities incorporating hiking, wildlife spotting, snorkeling, kayaking makes this beach appealing to a variety of people. Wineglass Bay can be enjoyed from an enthusiastic lookout after completing a 1-hour hike along a well-managed path. A swim or walk along the coasts of Wineglass Bay will be a very relieving and memorable experience in Tasmania.
Whitehaven Beach, Queensland
The most marvelous beach in Australia is Whitehaven Beach. Exemplary pictures of crystal clear water and white sands are what instantly come to mind when we think about Whitehaven and even though it seems too good to be true, it is really that breathtaking in person.
The Beach covers over 7km along the coast and is the most adored beach and a perfect getaway to experience a serene atmosphere of this natural wonder.
Cable Beach, Western Australia
Broome's Cable Beach is located in Western Australia. It is difficult to describe the beauty of this beach in words and it's easy to see why. Even though it's slowly getting crowded because of rave reviews and Instagram, Cable Beach is well-known for its shoreline and its alluring sunsets you would never want to miss.
You can always enjoy the dreamy sunsets at the Sunset Bar and can also take a camel ride on the beach. Between March and October would be the perfect months if you are planning to visit the Broome's Cable Beach. Everyone who has been to this coastal hotspot at least once would suggest that you shouldn't miss out on this beach in your lifetime.
Burleigh Heads, Queensland
The Gold Coast has a range of competitions in the best beach league but everyone's favorite is Burleigh Heads with phenomenal surf situations, picturesque walking paths, and a sensational viewpoint at the headland. Burleigh Beach never fails to give a tropical vibe that is passionately embraced by everyone. No matter what day of the year it is, the heavily inspected beach and parklands are occupied with folks and swimmers loving the classic pleasures of a day at the beach. There are various contemporary dining options available near the beach which are a must-try for everyone.
Noosa Main Beach, Queensland
Noosa Main Beach is an exceptional beach among the many marvellous beaches located on the Sunshine Coast. The clear water and golden sands make this beach an ideal swimming spot. Even Pods of dolphins may accompany you in the waters and some whales can also be sighted into the distance only during their annual migration. After you've had a fresh swim you can easily move to one of the eateries nearby for a tempting meal.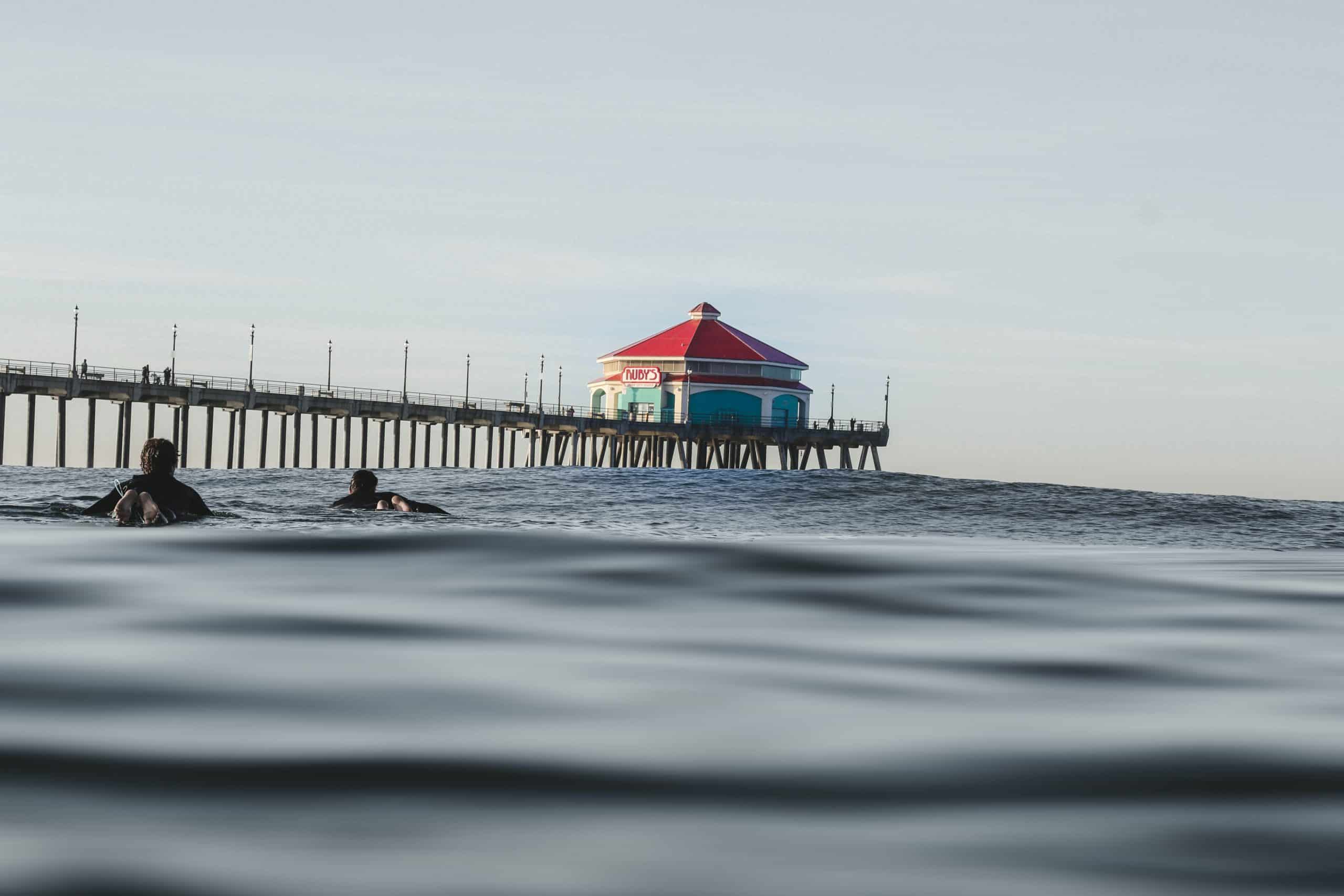 Palm Cove, Queensland
With its pleasant, turquoise water and palm-fringed shore, Palm Cove is no less than a tropical, Hawaiian-style beach. Though it looks like it is located on Oahu or Maui, it's actually on the northern Queensland shore, making it an ideal ground for outings to the Whitsundays and Great Barrier Reef Besides the Caribbean-like serenity and calmness, the shore is backed by numerous cafes, restaurants, and boutique shops that give you a perfect beach town vibe.