Nottingham is a popular cultural and historic hub. The restaurants in Nottingham offer a spectrum of diverse cuisines, delectable dishes and a cordial ambience. From your favourite drinks and local specialities to mouth- watering main courses followed by palatable deserts, the restaurants here will never fail to please and delight the locals as well as the visitors.
Here's our list of the ten best restaurants in Nottingham that define the city's dining scene right now!
Alchemilla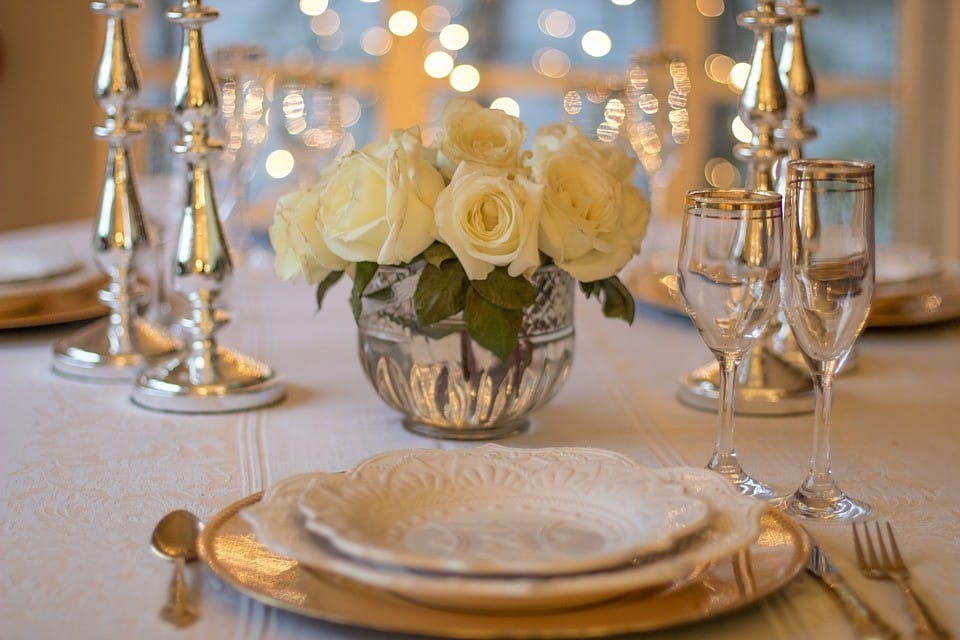 Chef Alex Bond's Alchemilla is a lavish restaurant located under-ground in a cryptic space which used to be a deserted coaching house on the Derby Road. For more than a century, the site was rotting and filled with trash until Alex Bond decided to renovate the premises and turn it into one of the most popular underground restaurants in the world. The restaurant has a mysterious charm to it. The stone floors, gorgeous wooden furniture and exposed brick archs bring a sense of warmth and comfort and is sure to give you some Game of Thrones vibes.
Alchemilla offers a range of diverse menus including a 5 course, 7 course and 10 course meal. The menu here keeps changing very often depending upon the seasonal produce. The restaurant extends a whole new but yet a mid-century like experience for all the foodies out there.
Location: 192 Derby Rd, Nottingham, United Kingdom
Opening Hours:
Wed-Sat 12:00 to 1:30 pm and 7:00-9:00pm
Sun to Tue- Closed
Special Features: The vintage architecture is surely a great attraction.
Special Dish- The divine Apple Pie dessert is a must try.
Restaurant Sat Bains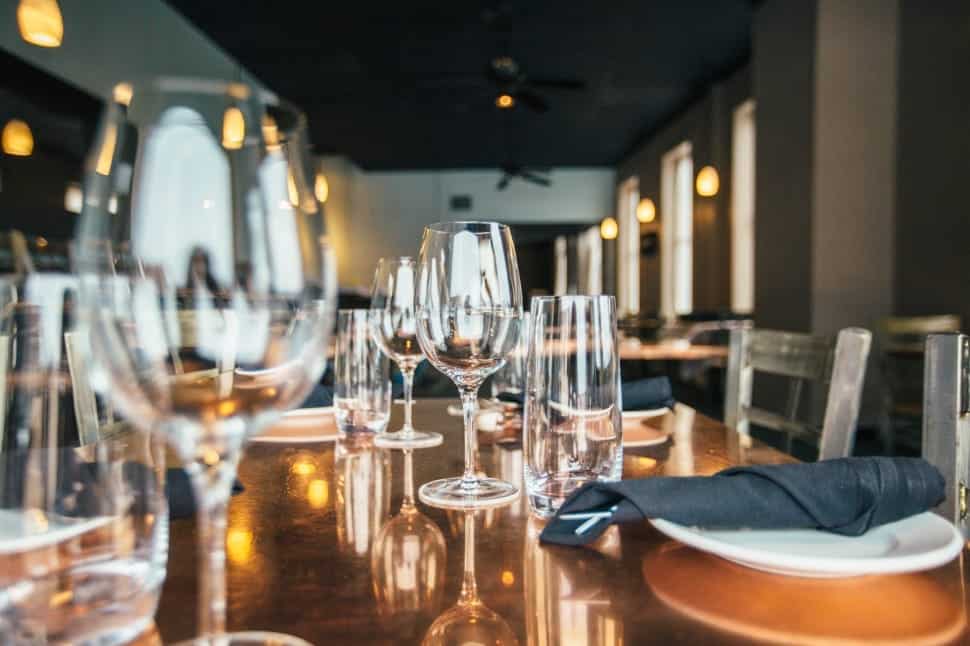 Located in the outskirts of the city, Restaurant Sat Bains is a two-Michelin-starred restaurant opened almost two decades ago. The seven-course tasting menu here is an impressive blend of skillful techniques with intense flavours. The stone floors and dark, wooden tables give the restaurant a serious but captivating appeal.
An interesting fact about the restaurant is that it has a space called 'the Nucleus' where chefs and culinary experts generate ideas, create and taste new dishes which later become a part of the menu. The delectable deserts on the menu are certainly the main highlight of the restaurant.
Location: Lenton Ln, Nottingham NG7 2SA, UK
Opening Hours:
Wed-Sat 9am -9:30pm
Sun-Tue- Closed
Special Dish: Warm Crab with turnip/butter curry
Transport: One can take a cab from the Nottingham City Station
Looking for Student Accommodation in UK?
Fill this form and get in touch with an expert
MemSaab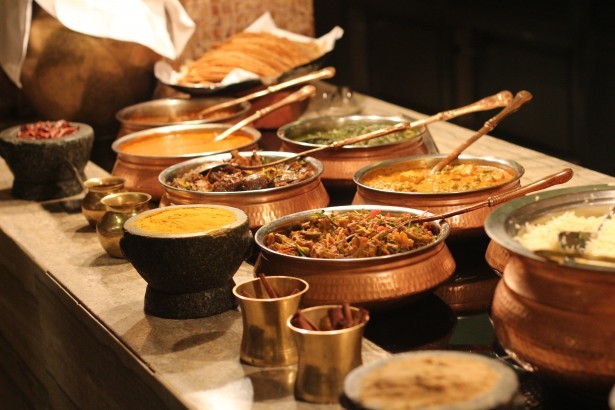 Nottingham is home to a number of Indian Restaurants but MemSaab stands out from the crowd by all means. Located in the heart of the city, this restaurant has garnered several awards and is considered to be among the top three Indian restaurants in the country. With its enjoyable yet affordable dining experience, MemSaab has raised the bar for the other Indian restaurants in the vicinity.
The flavoursome Indian traditional curries cooked with a modern twist and the interior architecture of the restaurant which captures the very soul of the Indian culture provides an unforgettable fine dining experience.
Location: 12-14 Maid Marian Way, Nottingham NG1 6HS, UK
Special Feature: The menu here enables the guests to easily understand if any dairy products are used in a dish
Opening Hours:
Mon-Thurs 5:30pm to 10:30pm
Fri-Sun 5:30 pm to 11pm
Special Dishes: Reshmi Kebab, Amritsari Machli and Butter Chicken are truly appetizing , especially for the non-indians.
Transport:
Bus- The two, Indigo, Rainbow one
Train-East Midlands Train
Hart's Restaurant
One of the finest restaurants in Nottingham, this modern British restaurant is established in the Hart's Hotel which is not only a luxury boutique hotel but is also known to be Nottingham's highest rated hotel. Widely branded as an upmarket and stylish place to eat, the restaurant delivers an intimate fine dining experience.
The contemporary and voguish interiors are pleasing to the eyes. Just like a few other top restaurants in Nottingham, Hart's restaurant too aims at constantly reinventing their menu and serving only the best dishes to its valuable guests. From wines and cocktails to afternoon teas, this restaurant has it all!
Location: Standard Hill, Park Row, Nottingham NG1 6GN,UK
Opening Hours:
Monday to Thursday 7am – 9.30pm
Friday & Saturday 7.30am – 10pm
Sunday 7.30am – 9pm
Special dish: Roasted Lamb and pan-fried fillet are the Sunday-specials
Looking for Student Accommodation in UK?
Fill this form and get in touch with an expert
The Pudding Pantry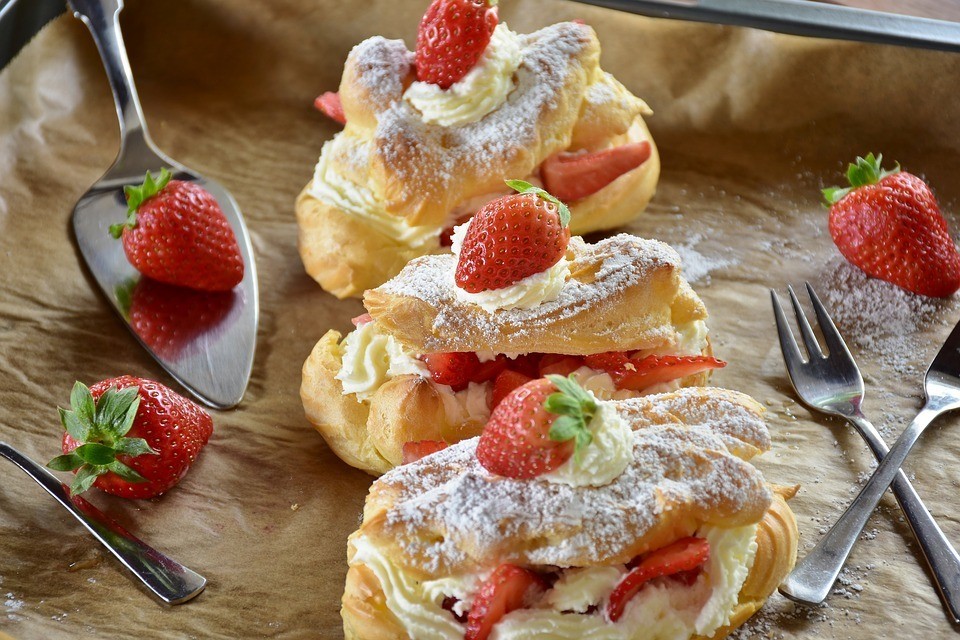 Pudding Pantry is the first name that comes to mind if you have a craving for desserts. It is a dessert restaurant in Nottingham's Trinity Square, handled by a small team of dedicated pastry chefs. The restaurant specialises in home-made cakes, pastries, milkshakes, puddings and other sweet courses. One of the best features of this restaurant is that it lets you buy gift vouchers for others starting from a small amount of £10. The pudding pastry should certainly be on the bucket list of anyone who is visiting Nottingham for the first time. They host unique events every once in a while such as the 'movie nights' where they offer a movie themed menu!
The Pudding Pantry is also quite popular for their 'Freakshakes' and delectable salted caramel brownies.
Location: 27-29 Trinity Square, Burton St, Nottingham NG1 4AF, United Kingdom
Opening Hours:
Mon-Thurs 8am to 6pm
Fri and Sat- 9:00am to 10:30pm
Special Dish: Red velvet pastry with a red velvet milkshake is a must try!
Special Feature: Home-delivery

The Cod's Scallops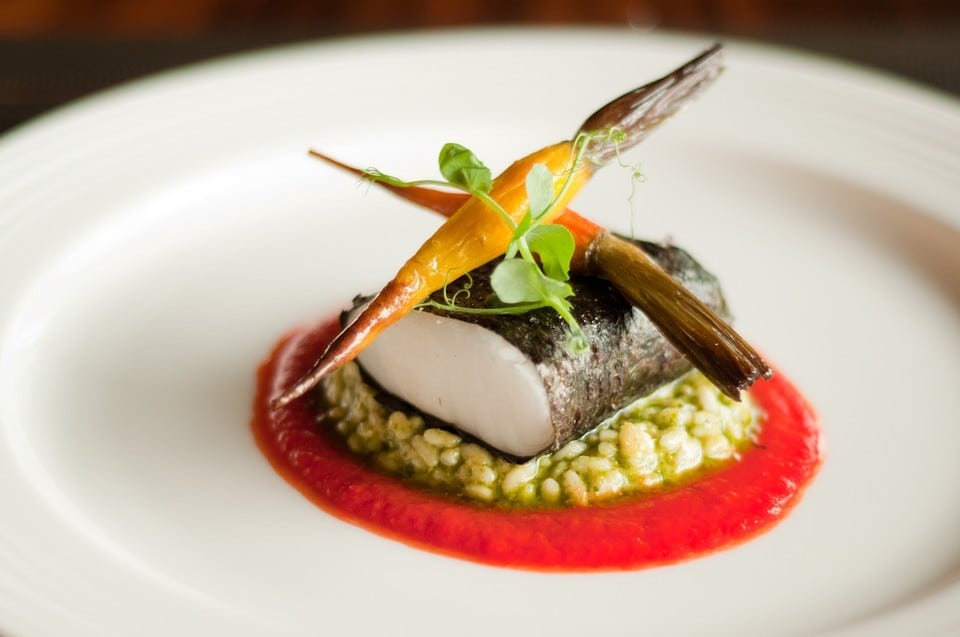 Located in a small suburb of Nottingham, the Cod's Scallops is an award-winning sea food restaurant! The staff is comprised of several gourmet chefs and culinary experts who specialize in everything from prawns and oysters to crabs and smoked salmons.
The Cod's Scallops was the winner of the National Fish and Chips Awards and since then all the fish and chips lovers flock there quite often. The fish served to the customers is caught on the very same day maintaining the freshness of the food. It is one of the most popular sea-food restaurants in Nottingham specifically because of the great taste their food has and the courtesy and politeness shown by its staff members.
Location- 311-313 Mansfield Rd, Carrington, Nottingham NG5 2DA
Opening Hours- 9:30am to 9:00pm on all days except Sundays
Transport:
Bus- 30,L10,35
Train- East Midlands, Crosscountry Trains
Special Dish- Scallops and dressed crabs are full of appetizing flavours
Looking for Student Accommodation in UK?
Fill this form and get in touch with an expert
Kushi-ya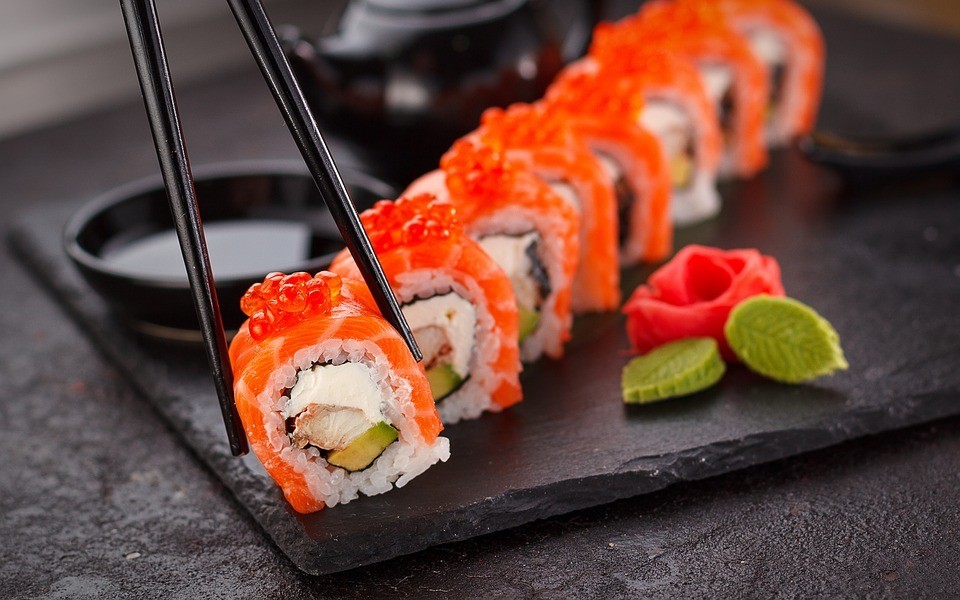 Kushi-ya is an excellent Japanese food restaurant which customers visit again and again because they can never get over the exceptionally flavourful Japanese dishes on the menu. The staff here is very co-operative and polite which will guide you through the menu and help you in selecting the best dishes according to your taste and preferences. Must-orders here include Prawn toast, black garlic skewer and the showstopper-black sugar parfait! Eating at Kushi-ya will give you a memorable experience which you'd want to relive over and over.
Location: 1A Cannon Ct, Long Row W, Nottingham NG1 6JE
Opening Hours:
Mon-Fri 12;30pm to 3:30pm
Closed on Saturdays and Sundays
Special Dish: Chicken meatball skewers with a glossy egg yolk on the side
Junkyard
Situated in the Lace Market-Nottingham, Junkyard is one of the few pet friendly restaurants in the city. Unlike some fine dining restaurants, the atmosphere here has a very chill and relaxing vibe to it. This café-bar has been awarded 'The best place to drink' and has found a place in the list of 'the best budget places to eat'. The Junkyard is a modern pub for not only the younger crowd but also for the older generation. The restaurant features a menu comprising of perfect pairs of selective drinks and modern food.
Location: 12 Bridlesmith Walk, Nottingham NG12FZ, UK
Opening Hours: 10am to 1am
Special Dish: Togarashi Kale Chips and Salt and Vinegar pork rinds are well known to be finger-licking good
Jamcafe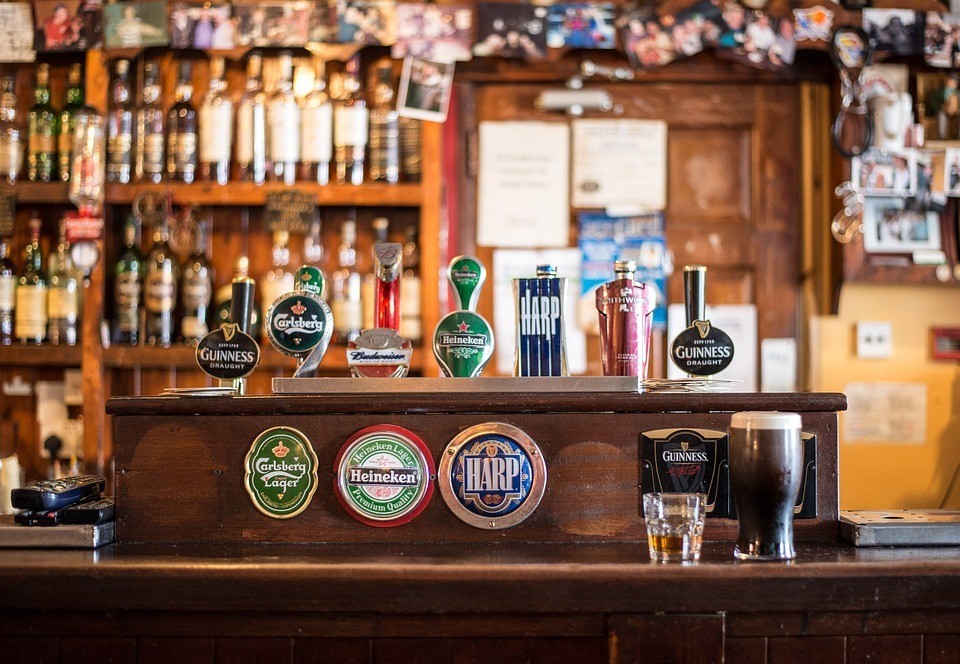 Jamcafe is popular for its fine beer from the best independent breweries. It is a funky European bar with live music, DJ sets, gigs, open mic and Jam sessions going on and is also available for private functions. Roast Pork & Lamb Pot, Beef in Capital Sauce, Vegan Szechuan Noodles, Meat or Veggie Spring Rolls and Roast Spare Ribs are some of our personal favourite dishes from the restaurant.
Location: 12 Heathcoat St,Nottingham NG1 3AA, UK
Opening Hours: 5PM to 12:00am
Special Dishes: Sea Spice Aubergine for vegetarians and Pork Chop with onions for non-vegetarians
Transport:
Bus-Rainbow one, the Calverton, Indigo
Trains- East midlands trains
Looking for Student Accommodation in UK?
Fill this form and get in touch with an expert
Iberico World Tapas
A list of the best places to eat in Nottingham can never be complete without mentioning Iberico World Tapas. Opened in 2007, Iberico World Tapas has gained national recognition for its dishes. It is a Michelin Star recognised restaurant which serves some world-famous Spanish tapas complemented by a selective range of wines. A delightful feature of this restaurant is that it lets you buy gift vouchers for your loved ones. There are four menus to choose from namely the Main menu, Express menu, Vegan menu and a Party menu. The must try dishes from the Express menu, are inside-out chicken wings and smoked beef Carpaccio.
Location: High Pavement, Nottingham NG1 1HN, UK
Opening Hours:
Tue-Fri – 5:30 to 10:00pm
Sat- 12:00-2:00pm and 5:30 to 10:00pm
Special Features: A special menu for vegans