Affiliate marketing for students is a method of earning a commission by referring goods or services to your contacts or readers. It's like you are a salesperson with the organisation as an associate. You contribute to a transaction, and the business pays you. The greatest part of affiliate marketing for students is that it can be done on a large scale. A traditional salesperson offers only one brand of merchandise. As an affiliate marketer, you will advertise brands from a variety of firms while earning commissions from each one.
How long would it take to earn a stable income?
How fast can you make money with affiliate marketing? It can take some time to get to the stage that you will receive a consistent income from partner services, so you can certainly not leave your job right away. Typically, it requires anywhere from 6 months to many years to begin generating money with affiliate marketing for students. Your ability to produce premium material, optimise for SEO, drive traffic, and market your affiliate goods can determine your overall performance.
Don't overlook the importance of active social networking and email marketing. You would not get popular immediately. However, using the correct communications plan and being persistent with the advertising of partner goods will get you to your target profits.
Source: Medium
Is it feasible to do affiliate marketing without spending some money?
The response to the preceding query is 'YES.' It's not only feasible, but it's also how almost any affiliate marketer begins. But they all began somewhere. And in certain ways, this implies they began from scratch – with little real experience.
However, if you're new to the market and on a tight budget (or none at all), there are a few items you can do to begin earning the revenue you'll need to finally launch your website and blog. How to start affiliate marketing with no money? The three sites – Facebook, YouTube, and Instagram – are the most effective places to do affiliate marketing for students for free.
Choosing a Niche is Important
How to earn from affiliate marketing? Before you receive your first affiliate income, there are a few measures you must follow to excel in affiliate marketing for students. You're well on the path to affiliate marketing success if you're committed to making it happen and able to invest the time and effort.
Both of your efforts are aimed at assisting you in making your first affiliate marketing deal. Nothing beats the first sale to inspire you to keep you on.
When you're excited about something, it's far simpler to focus on it. And, while you have a hobby, you're normally very knowledgeable about it, which is a big plus. Although pursuing your passion is often the best choice, the prospect of making money in a lucrative niche will often outweigh passion. So, even though you don't know anything about your niche, if it's going to make you money, go for it.
There are many ways to earn money in the affiliate business; you must choose one. You can either become a publisher and sell goods from various marketers and advertisers, or you can create your own partner network and develop an all-around digital advertising sector.
Affiliate marketing success is based on perseverance and a positive attitude. If you once made $300 a day, you cannot believe that your profit will still be the same. There are several instances of affiliate marketing for students where individuals soared after gaining a very small income for a long time. It all comes down to picking the best niche and plan. And there are several examples of affiliate marketers who go from making a lot of money to making little at all.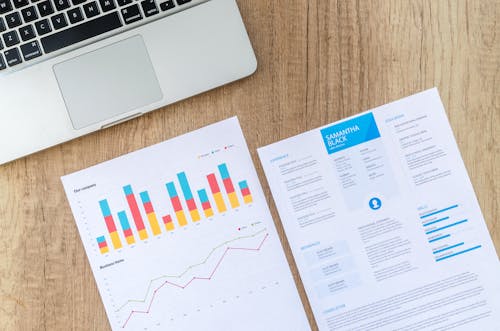 Establish a Social Media Presence
To be an associate does not imply that you would immediately become a writer. You should instead start monetizing your online activity via social networking. It can be accomplished by using affiliate connections in your tweets, updates, and profiles.
Instagram, Twitter, Pinterest, and other social networking sites have millions of users. It is simple to incorporate ties into your articles and see progress. Simply ensure that you obey the guidelines and restrictions on these platforms since you do not technically own your accounts.
Use Facebook
How to make money with affiliate marketing for students? A number of people, in reality, billions of people, use Facebook these days, making it the most popular social networking site. You can advertise partner items on your page if you have an account.
The main thing is to keep your page focused on a topic of interest to your audience. It may be about wellness, money, exercise, relationships, or something else that people are interested in learning about.
Use YouTube
Have you ever thought of launching a YouTube channel? YouTube is a massively used affiliate advertisement website for millions of subscribers.
The most popular YouTubers raise millions of dollars per year simply by creating videos advertising things they want. This is one of the easiest opportunities to become an affiliate without having to spend on a blog and a website.
Only keep in mind that you won't get many subscribers in the first few months. However, if you continue to upload fascinating and helpful videos, you can ultimately create the community you need to thrive.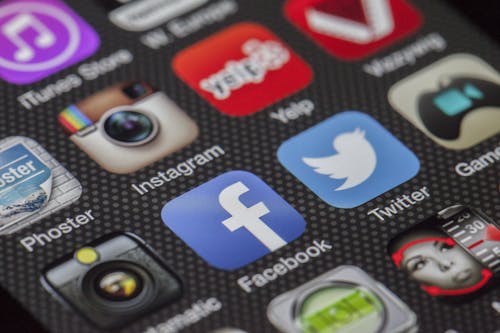 Use Instagram
Affiliate marketing for students on Instagram is just another fantastic way to do affiliate marketing for free. Right now, you can understand that Instagram is all about first creating a following and then having partner deals. We may create an audience on YouTube when creating partner deals, but Instagram is much like Facebook in that you must first build an audience.
Picking a niche, blogging, utilising related hashtags, and doing all of the basic stuff is how you create a following on Instagram.
Successful affiliate marketers also learned the two keys of time and quality. Any of the three strategies mentioned above takes time. If you don't have any capital, what you do have is time. It would require you to be persistent with any medium you want over time, however, it is entirely feasible.
Dear aspirational affiliate marketer, we hope you enjoyed reading this blog. Don't forget to sign up for this form! 👉🏻