Even the millionaires and billionaires, despite being some of the most well-known faces in Silicon Valley, Hollywood, and beyond, weren't always enjoying the high life. From the seedy avenues of small towns from making a name so big that everyone knows them just by their names, they have had their own journeys of ups and downs. Here are the top 10 richest people in the world who can inspire you enough to do something extraordinary. Who knows when I write this blog next, you might be a part of this list of the top 10 richest people in the world?
Elon Musk
Elon Musk is one of the richest people in the world. He is the co-founder, CEO, and Chief Designer of SpaceX, as well as the co-founder, CEO, and product architect of Tesla, Inc., the founder of The Boring Company, the co-founder of Neuralink, and the co-founder and initial co-chairman of OpenAI.
Elon Musk and his brother Kimbal established Zip2 Corporation in 1995. Zip2 Corporation was a web tech firm that created and sold an Internet city guide for newspapers, along with maps and directions. Compaq paid 307 million USD in cash to purchase Zip2 Corporation in February 1999.
From the money, Elon Musk co-founded the online financial service and email payment business 'X.com' in March 1999. In the year 2000, X.com partnered with Cofinity (an American tech firm that offers the money payment service Paypal).
Elon Musk created Space Exploration Technologies Corp., or SpaceX, in May 2002. He was the company's CEO and CTO. The corporation creates and produces space launch vehicles. The company's first two missiles were Falcon 1 and Falcon 9, and its first spacecraft was Dragon. On March 30, 2019, Elon Musk launched the rap track 'RIP Harambe' on SoundCloud under the label 'Emo G Records.' Elon Musk who is the richest person in the world as of 2021. Did you know? Elon Musk recently asked his followers on Twitter if Tesla should accept Dogecoin as payment. 😜
Jeff Bezos
In 1994, he created the e-commerce behemoth Amazon from his Seattle workshop. He is the CEO of this group, and he holds 11.1 percent of it.
Jeff Bezos, the chairman and CEO of Amazon, has a net worth of $188.5 billion and is the one of the richest people in the world currently. The e-commerce behemoth has reaped the rewards of the coronavirus pandemic, as more customers buy digitally.
Bill Gates
Bill Gates, a self-made billionaire, topped the list of top 10 richest people in the world at the start of the computer era. During his career, Gates held the positions of chairman, CEO, President, and Chief Software Engineer at Microsoft. He is better recognised as one of the founders of the 1970s and 1980s microcomputer movement, in addition to becoming the world's wealthiest individual for many years.
Bill Gates is the co-founder of the Bill & Melinda Gates Foundation and has a net worth of $129.2 billion. He ultimately sold much of his stock in the firm, keeping just 1% of the securities and spending the remainder in stocks and other investments. Bill Gates joined the $100 billion group in April of last year after Microsoft's stock price soared after earnings. The Bill & Melinda Gates Foundation is the biggest private charity foundation in the world.
Before we move on to who is the richest person in the world on this list, fill up the form in this blog!
Bernard Arnault
Arnault is the wealthiest individual in the retail sector as the chairman and CEO of LVMH Moet Hennessy Louis Vuitton SE, commonly known as LVMH, the world's biggest manufacturer of luxury products. Louis Vuitton handbags, Dom Perignon Champagne, TAG Heuer watches, and Rimowa premium suitcases are among the brands sold by LVMH.
In terms of wealth, he is ranked third in the country. His net worth is $163.7 billion as a result of his corporate portfolio of more than 70 products. Bernard Arnault, a French billionaire and Europe's wealthiest individual, amassed a $100 billion fortune in December of last year.
Mark Zuckerberg
Mark Elliot Zuckerberg is Facebook's CEO, founder, and president. Zuckerberg is also an entrepreneur and philanthropist from the United States. On February 4, 2004, Zuckerberg released the first version of 'TheFacebook.' Facebook began as a Harvard software before being expanded to other colleges such as Columbia University, New York University, Stanford, Dartmouth, Cornell, University of Pennsylvania, Brown, and Yale by Zuckerberg.
He is an outspoken supporter of the social network, which has evolved as a primary mode of networking in today's world. He is also a co-founder and board member of Breakthrough Starshot, a solar sail spacecraft production group. His net worth is $111.6 billion, and he now controls around 15% of Facebook since the company went public in May 2012. Mark Zuckerberg has the distinction of becoming the world's wealthiest billionaire.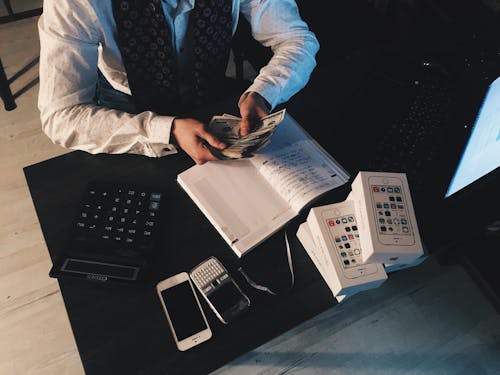 Warren Buffett
Warren Buffet, also known as the Oracle of Omaha, is widely regarded as one of the most influential investors of all time. He is the CEO of Berkshire Hathaway, which operates over 60 businesses, including the well-known Geico insurance, Duracell, and Dairy Queen Restaurant. His net wealth is $99.8 billion dollars. He purchased his first stock when he was 11 years old.
Larry Ellison
Larry Ellison has a $1 billion real estate portfolio in the United States, which includes the whole Hawaiian island of Lanai and his $80 million Florida home. He converted a one-billion-dollar investment in Tesla into a ten-billion-dollar investment and a position on the company's board of directors. He has fighter jets, a yachting team, and a big tennis competition under his control.
Larry Ellison's net worth is $98.5 billion, which he derived from Oracle, the tech company he co-founded in 1977. He stepped down as CEO of the group in 2014, and he now serves as chairman of the board and chief technology advisor. Ellison has also been a member of Tesla's board of directors since December 2018, since purchasing 3 million shares earlier that year.
Larry Page
Larry Page, the co-founder of Google, has a net worth of $96.1 billion and places ninth among the top 10 richest people. He has also invested in Planetary Resources, the well-known space travel venture, and is currently financing "Flying Car," as well as the startup firms Kitty Hawk and Opener.
Sergey Brin
Sergey Brin, Alphabet's co-founder and board chairman, has a net worth of $93.2 billion, placing him tenth among the world's wealthiest people. In 1998, he co-founded Google with Larry Page, which went public in 2004 and was renamed Alphabet in 2015.
Mukesh Ambani
Mukesh Ambani is Reliance Industries' founder, CEO, and biggest shareholder. Its subsidiary, Reliance Retail Ltd., is India's leading retailer. He also controls the Indian Premier League team Mumbai Indians and the Indian Super League, a football league in India. In 2019, Reliance Industries Limited (RIL) was listed first in the Fortune India 500 and 106th in the Fortune Global 500. His net worth is $77.3 billion. He is the CEO of one of India's largest oil and gas firms, as well as a prominent and powerful telecom network.
For more inspiration, read our blogs: