Introduction
Student life in Sheffield is a rapidly growing environment that shows no signs of slowing down. The northern 'Steel City' offers much more than only the manufacture of excellent steel instruments. With 60,000 students relocating to the city for their studies, Sheffield is now home to a thriving student scene. The University of Sheffield and Sheffield Hallam University, two outstanding universities in Sheffield, coupled with the city's expanding social and cultural scene, are transforming Sheffield into a thriving and international metropolis.
Whether you're trying to decide if living in Sheffield as a student is right for you or just want to explore the area and learn more about student life there, you're at the right place. This guide will help you explore student life in Sheffield and the top universities in this city.
Why Should You Study In Sheffield?
Sheffield Is Affordable For Students- In 2018, Sheffield ranked among the UK's top 10 affordable cities for students, offering a vibrant university experience with sports, music, nightlife, and the bonus of lower living costs, allowing savings for vacations and more.
Best Universities With Best Education- Sheffield houses two premier universities, with the University of Sheffield, a top-100 global institution and Russell Group member, leading the way. Known for its global outlook, inclusive atmosphere, and vibrant student life, it positions students at the heart of a dynamic academic community, ensuring excellent career prospects.
Sheffield Has The Best Student Union In The UK- Sheffield offers an enticing student experience thanks to its vibrant university unions. Both universities host year-round fun events and affordable outings. The University of Sheffield's Student Union rated the UK's best for five consecutive years, boasts 350+ student societies, dining, shopping, live entertainment, club nights, and a 400-seat cinema, all conveniently located on campus.
Dazzling Cultural and Music Festivals For Students- Sheffield's vibrant student life revolves around music, culture, and festivals. With diverse venues hosting indie gigs, 80s pop nights, and northern soul hangouts, plus major acts at the Fly DSA Arena, smaller shows at West Street Live and Yellow Arch Studios, and the iconic Tramlines festival in Hillsborough Park, it's a music lover's paradise. Comedy, pop-up movies, and DJs add to the excitement.
The Peak District- Known as "the green city," Sheffield boasts 250+ parks and access to the nearby Peak District. Students can study or relax in Weston Park and Endcliffe Park, while thrill-seekers can explore mountain biking, caving, and rock climbing in the Peak District.
Top Universities For Students in Sheffield
| | | | |
| --- | --- | --- | --- |
| University Name | Location | Founded | Specializations |
| University of Sheffield | Western Bank, Sheffield | 1905 | Various disciplines including Engineering, Medicine, Social Sciences, Arts |
| Sheffield Hallam University | City Campus, Sheffield | 1843 (as a polytechnic) | Business, Computing, Health Sciences, Arts |
Cost Of Living In Sheffield As A Student
Sheffield is one of the cheapest and most student-friendly cities in the UK, despite being the fourth-largest city in the country. Compared to most other student cities, Sheffield has a reduced cost of living for students. It is suggested that to live comfortably in Sheffield, students set aside between £730 and £802 per month. Here is a quick list of expenses related to being a student in Sheffield-
| | |
| --- | --- |
| Items | Cost Per Month |
| Off-Campus Accommodation | £248 |
| On-Campus Accommodation | £320 |
| Groceries | £73 |
| Food | £290 |
| Utilities | £73 |
| Clothes | £24 |
| Entertainment | £22 |
| Transportation | £52 |
| Total Cost of Living with On-Campus Accommodation (Per Month) | £802 |
| Total Cost of Living with Off-Campus Accommodation (Per Month) | £730 |
Student Accommodation In Sheffield
IQ Fenton- iQ Fenton offers excellent student accommodation in Sheffield with affordable options. Choose from furnished en-suite rooms or studios, all equipped with WiFi, TV, bed, and wardrobe. Enjoy communal facilities like a games room, cinema room, common area with TVs, free gym, courtyard, and laundry. It's a vibrant choice for student living.
IQ Brocco- For top-notch yet affordable student accommodation in Sheffield, consider iQ Brocco. With en-suite rooms and 2-bedroom apartments, it offers WiFi, contents insurance, study essentials, and more. Located near major universities, it features laundry, bike storage, and a social space with a TV, a pool table, and a courtyard with table tennis. A prime choice for students seeking value and convenience.
Student Life In Sheffield
Vibrant Cultural Scene- Sheffield boasts a rich arts and music culture, with numerous theatres, galleries, and music venues. The city hosts various festivals and events throughout the year.
Outdoor Activities- Surrounded by beautiful countryside, students can enjoy outdoor activities such as hiking, cycling, and exploring the Peak District National Park.
Nightlife- Sheffield has a lively nightlife scene with a range of pubs, bars, clubs, and music venues catering to various tastes.
Sports and Fitness- The city offers various sports facilities and gyms, encouraging a healthy and active lifestyle.
Diverse Cuisine- Sheffield's culinary scene offers a wide range of international cuisines, including options for vegetarian and vegan diets.
Life in Sheffield For Indian Students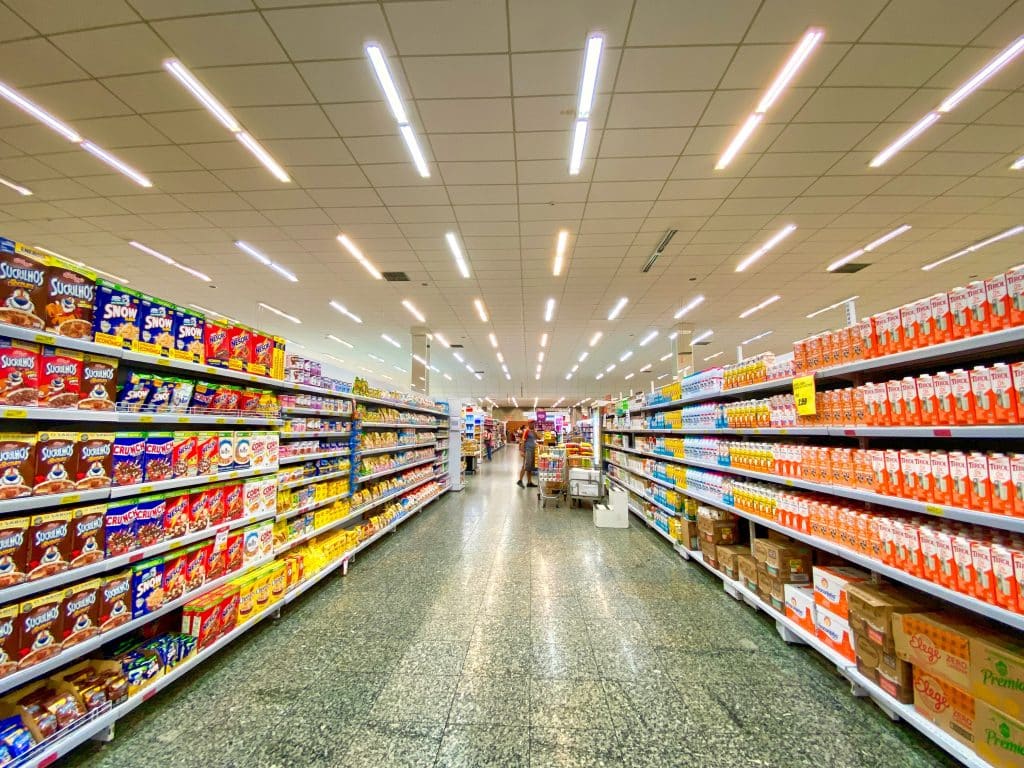 Cultural Diversity- Sheffield's multicultural environment helps Indian students feel at home, and there are often Indian student societies or cultural events.
Indian Grocery Stores- The city has Indian grocery stores and markets, ensuring students can find familiar ingredients to cook their favourite dishes.
Supportive Community- Indian students often find a supportive community among their peers, helping them adjust to life in a new country.
Life In Sheffield As An International Student
International Student Support- Universities provide resources like orientation programs, cultural integration events, and support services to help international students settle in.
Language Support- For non-native English speakers, language support and English language courses are often available to improve language skills.
Cultural Exchange- Being an international student in Sheffield offers opportunities to engage with students from around the world, fostering cross-cultural friendships.
Part-Time Work- International students are usually allowed to work part-time during their studies, providing a chance to gain work experience and earn money.
Travel Opportunities- Sheffield's central location in the UK makes it easy for international students to explore other cities and attractions during weekends and holidays.
Healthcare Facilities In Sheffield
The National Health Service (NHS) offers a wide array of healthcare services. Some NHS services are provided at no cost to international students, while others may require payment.
International students are not billed for care at the University Health Service or emergency treatment at a hospital's Accident and Emergency Department. These services are freely available to all visitors from overseas.
However, costs might apply to certain community services like midwifery, health visiting, and community nursing, as well as for more extensive hospital treatment, depending on treatment type and immigration status. Remember to carry your BRP, visa, or EHIC documentation to hospital appointments. Otherwise, treatment charges might apply, regardless of exemptions.
Transportation In Sheffield
Public Transport Options
Trams- Sheffield has a modern tram system known as the Supertram, connecting various parts of the city and offering a convenient way to travel.
Buses- A comprehensive bus network covers the city and its suburbs, providing easy access to different areas and attractions.
Trains- Sheffield has a well-connected railway station, offering national and regional train services, making it easy to travel to nearby cities and beyond.
Student Travel Discounts
Student Fares- Many public transport services offer discounted fares for students, making it more affordable to get around the city.
Student Cards- Universities often provide students with ID cards that can be used to access these discounted fares.
Cycling Infrastructure
Cycle Lanes- Sheffield has been improving its cycling infrastructure, with dedicated cycle lanes and routes that allow for safe and convenient biking.
Bike Sharing- The city also has bike-sharing schemes that provide access to bicycles for short-term use.
Taxi and Ride-Sharing Services
Taxis- Traditional taxi services are available, providing a door-to-door option for transportation.
Ride-sharing- Ride-sharing services like Uber operate in Sheffield, offering an alternative to traditional taxis.
Conclusion
Sheffield stands as the ideal nexus for students to launch their careers. The captivating student life in Sheffield blends seamlessly with the city's nurturing environment, creating a dynamic living experience that fosters growth. Living in Sheffield as a student intertwines urban infrastructure with natural serenity, offering an unparalleled balance. With an array of academic opportunities from esteemed institutions like the University of Sheffield and Sheffield Hallam University, coupled with the city's affordable living and rich cultural tapestry, it's a realm where personal and professional aspirations harmonize. Sheffield's allure is a testament to why it's the ultimate choice for aspiring minds.
FAQs
1. Is Sheffield a good place for students?
Yes, Sheffield is known as a big and friendly city that is affordable for students and has amazing academics as well.
2. How much does it cost for a student to live in Sheffield?
It depends on your lifestyle but the average cost of living for a student in Sheffield varies from £700- £800.
3. Is Sheffield a friendly city for international students?
Yes, Sheffield is a friendly and multicultural city which suits best for international students.
4. What are the top universities in Sheffield?
The University of Sheffield and Sheffield Hallam University are the two top-ranking universities in Sheffield.
5. What is the main employment in Sheffield?
Although Sheffield's identity still heavily relies on steelmaking, manufacturing, and building, a lot of the work is being completed by robots. Today, the city's key employers include the wholesale and retail, healthcare, and educational sectors alongside manufacturing.
You can also visit similar pages like: