Manchester is the UK's third-most populous metropolitan city and is also ranked as the second most affordable UK city for students, according to Top Universities. The city has a vast industrial heritage but has evolved into one of the leading and most modern cities in the UK. Known for its architecture, culture, musical exports, media links, social impact, sports clubs, and transport connections, Manchester welcomes thousands of students from all over the world to its top universities – Manchester Metropolitan University, the University of Manchester, and Royal Northern College of Music. Let's check out the cost of living in Manchester for students.
As an international student in a new city like Manchester, planning your expenses and setting budget targets is essential. When compared to other cities in the UK, living in Manchester is affordable and it is recommended that students have a monthly budget of around £1,456 to £1,644 to live comfortably in the city. Read on further to know about the various expenses that international students often counter when in Manchester.
What Is The Cost Of Living In Manchester For Students?
As mentioned earlier, Manchester is the second most affordable city in the UK for students. The cost of living in Manchester for students is just under the UK average. Here's a quick monthly breakdown of the cost of living in Manchester for students –
| | |
| --- | --- |
| Particulars | Expenses (Per Month) |
| Off-Campus Accommodation | £408 |
| On-Campus Accommodation | £596 |
| Transportation | £94 |
| Food | £780 |
| Utilities | £91 |
| Entertainment | £28 |
| Market (Groceries) | £91 |
| Clothes | £58 |
| Total Cost of Living with Off-Campus Accommodation | £1456 |
| Total Cost of Living with On-Campus Accommodation | £1644 |
What Is The Average Rent In Manchester for students?
A majority of students prefer to live in the southern part of the city, particularly around Withington and Fallowfield. The most popular areas here are opposite Owen's Park, along Mauldeth Road, and Ladybarn Road behind Sainsbury's. Another great option is Victoria Road as it is a quieter location and everything is still nearby, something you really need as a student. The average rent in these parts of the city ranges from £150 to over £200 a week.
Where Can I Find The Best Student Accommodation Manchester?
Premium student apartments Manchester Option –
1. iQ Lambert & Fairfield House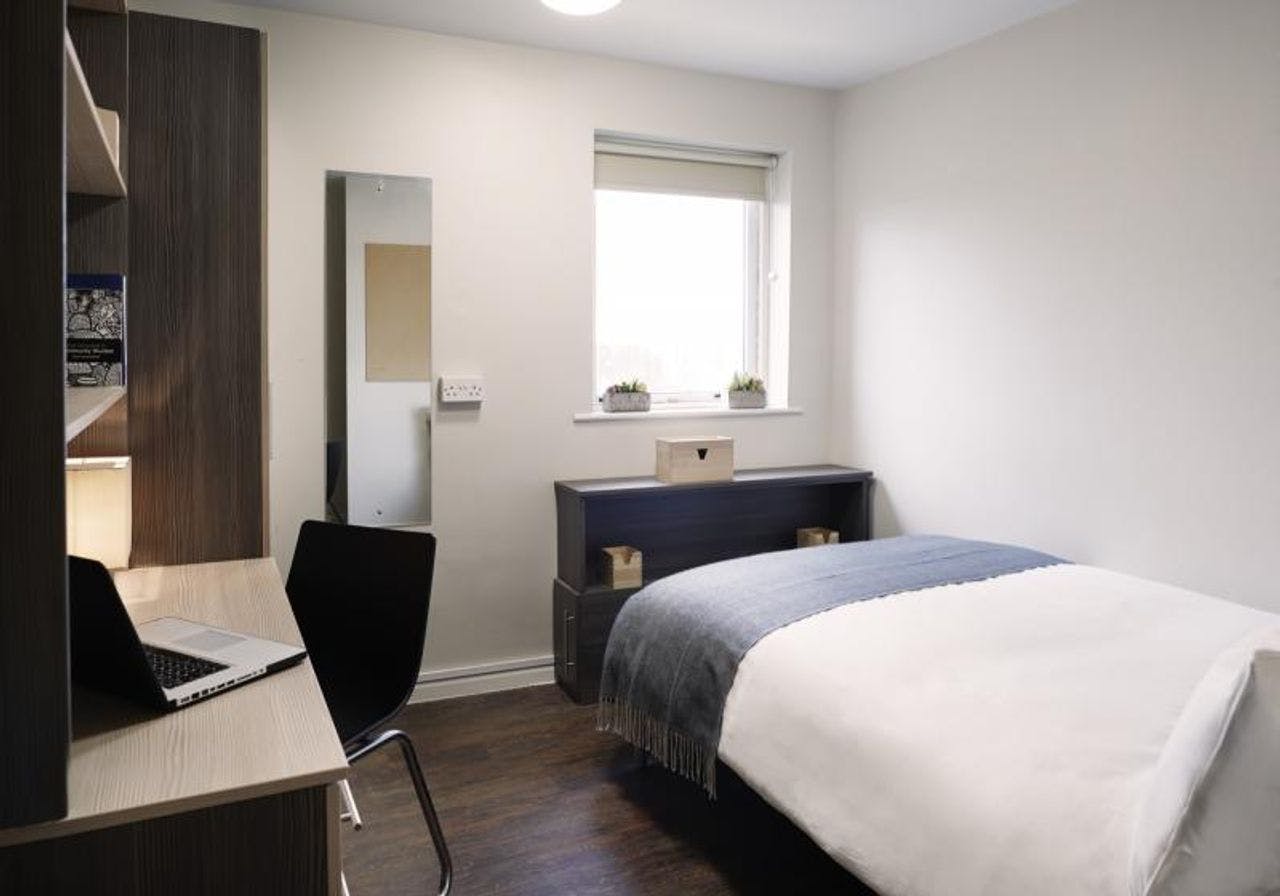 Where?
Granby Row, Manchester M60 7LH, United Kingdom
About iQ Lambert & Fairfield House
If you are looking for uber-luxurious student accommodation in Manchester, then look no further than iQ Lambert & Fairfield House. The en-suite rooms, studio rooms, and apartments are reminiscent of a 5-star hotel! You have all your basic in-room amenities like a speedy WiFi connection, a comfortable bed, and even a study desk & chair as well as communal amenities such as a lounge, a study area, social events, bike storage, a garden, a games room and so much more. Make sure you secure this Manchester uni accommodation at the earliest. They're known to sell out like hotcakes!
Price Range –
£188 – £292/week
Mid-Range student houses Manchester Option –
2. iQ Wilmslow Park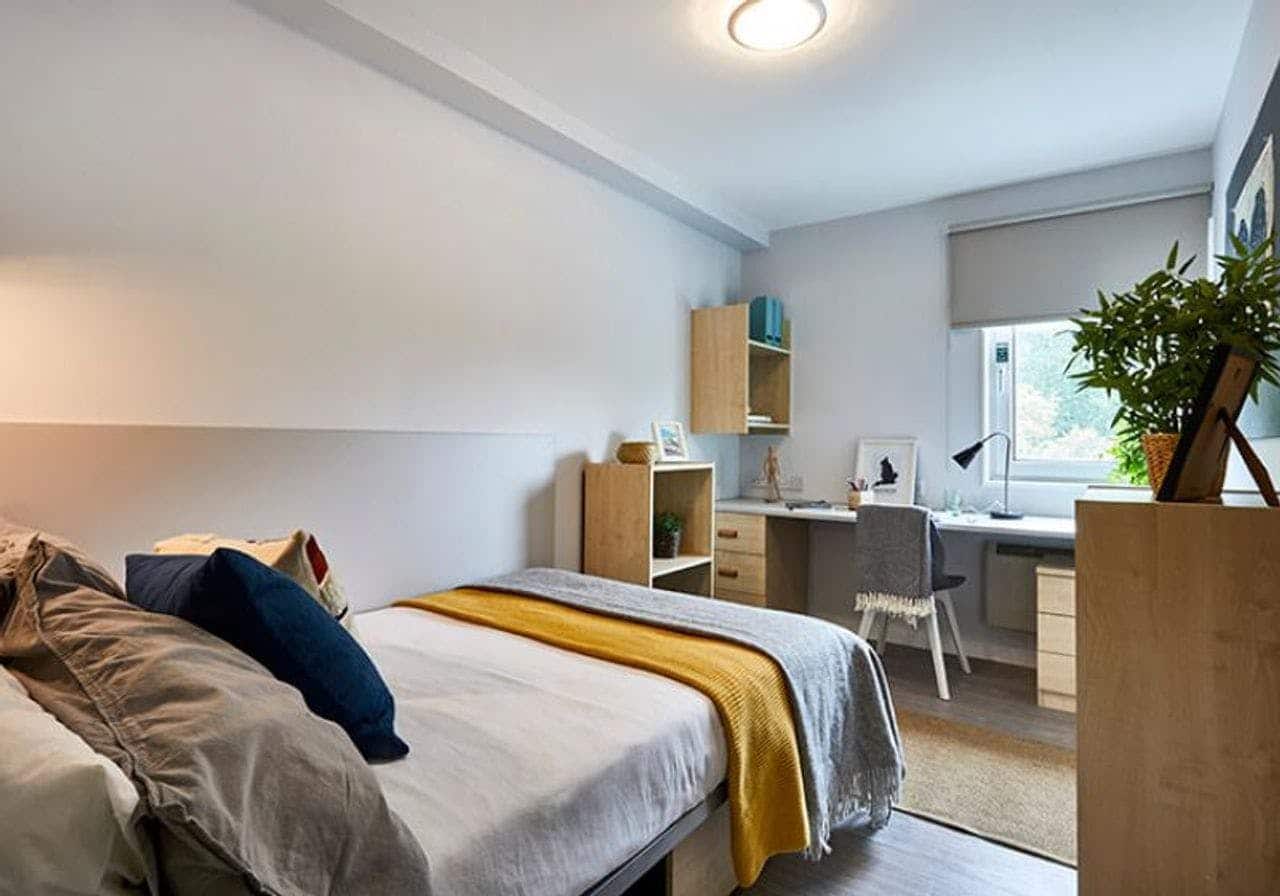 Where?
211 Hathersage Road Rusholme Manchester M13 0JQ United Kingdom
About iQ Wilmslow Park
iQ Wilmslow Park specialises in fully furnished en-suite rooms. Students have the luxury of choosing from 8 different variants of the en-suite rooms. iQ Wilmslow Park aims at making the lives of its students easier by offering paid laundry, 24/7 dedicated support, and social events. Another great thing about Manchester accommodation here is that many renowned universities like the University of Manchester are just a short drive away.
Price Range
£169 – £219/week
Value For Money student accommodation Manchester Option –
3. iQ Manchester Gardens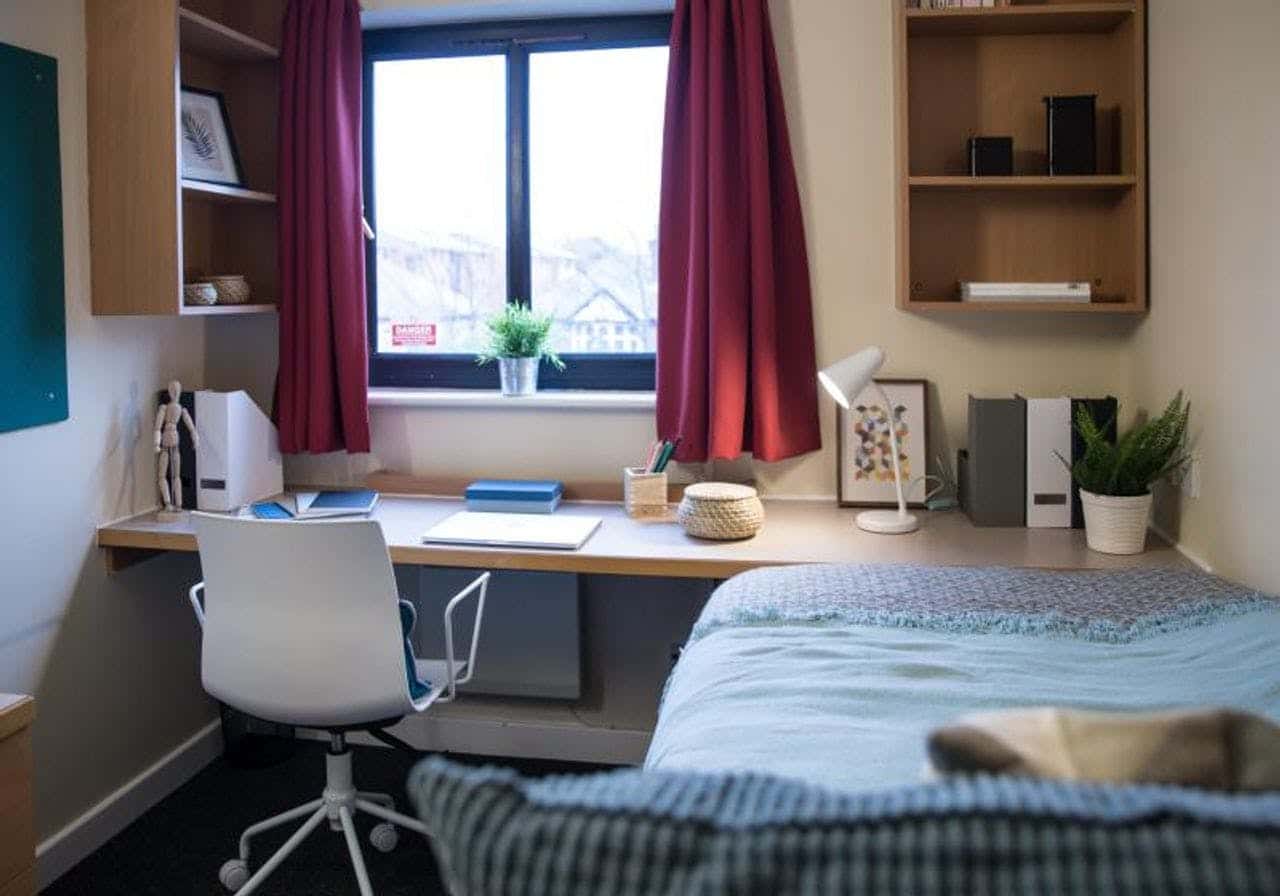 Where?
2 Hope Rd, Manchester M14 5ET, United Kingdom
About iQ Manchester Gardens –
Despite its bargain price range, iQ Manchester Gardens offers students fully furnished non-en-suite rooms, en-suite rooms, and even one-bed flats! This property is by far, the best value for money student accommodation in Manchester. They offer you your basic amenities such as a WiFi connection, a wardrobe, and bed, along with fun communal amenities such as bike storage, social events, and study areas.
Price Range –
£105 – £172/week
What Is The Cost Of Tuition In Manchester?
The cost of tuition in Manchester varies from university to university. The cost of tuition covers the cost of your study at the university, as well as charges for registration, tuition, supervision, examinations, and graduation. Here is the fee structure for international students at the University of Manchester.
Foundation (pre-undergraduate) tuition fees:
| | |
| --- | --- |
| Course | Cost |
| Engineering and Science Foundation (Year 0) | £19,000 |
| Biosciences Foundation Year | £24,000 |
| INTO Manchester International Foundation Programme | TBC |
Bachelor, Masters, and PhD tuition fees:
| | |
| --- | --- |
| Course | Cost |
| Non-laboratory degrees | £19,000 |
| Laboratory (science and engineering degrees) | £24,000 |
| Clinical years within Medicine and Dentistry degrees | £44,000 |
| Alliance Manchester Business School Master's tuition fees | £19,500–£30,000 |
(Please note that these are international fees).
What Is The Cost Of Transportation In Manchester?
Trains – Manchester is served well by its extensive rail network. The two main stations – Manchester Piccadilly and Manchester Victoria see a footfall of thousands of people every day. To save on ticket costs, book online for big savings at First TransPennine Express.
Buses – This city has the most extensive network of buses outside London, with close to 50 bus companies operating in the Greater Manchester region. Many people also tout the Manchester bus network to have the busiest route in Europe. For substantial savings, students are recommended to purchase monthly/yearly passes from Stagecoach, Finglands, or System One. With this pass, you are allowed to travel on almost any bus in Manchester, at any time or day. A monthly public transport pass will cost you around £70.
Cycles – You will see many people commuting to work or uni by cycle. This is because Manchester has come up with better cycle lanes. They link the main student living hubs (ie. Fallowfield/Withington), the universities, and the city centre. That's why there's a good number of students who choose to cycle into university.
What Is The Cost Of Food And Other Necessities In Manchester?
By being in one of the biggest cities in the UK, you will have access to some of the most delectable restaurants around. Of course, you'll find all big restaurant chains like Pizza Express, Zizzi's, and Nando's but if you prefer something a little different and unique to Manchester then check out these restaurants – Trof, Curry Mile, Sweet Mandarin, and Gusto.
It's true that preparing your own meals at your student accommodation is much cheaper than eating out every day. We recommend you cook your own food, as food ingredients in Manchester are very affordable. Here is a rough breakdown of the cost of basic food in Manchester –
Milk (regular), (1 liter) – £0.89
Loaf of Fresh White Bread (500g) – £0.99
Rice (white), (1kg) – £1.25
Eggs (regular) (12) – £2.03
Local Cheese (1kg) – £5.83
Chicken Fillets (1kg) – £5.23
Apples (1kg) – £2.03
Banana (1kg) – £1.30
Oranges (1kg) – £2.01
Tomato (1kg) – £1.77
Potato (1kg) – £1.36
Onion (1kg) – £1.01
Water (1.5 liter bottle) – £1.09
Domestic Beer (0.5 liter bottle) – £2.24
Imported Beer (0.33 liter bottle) – £2.50
1 bottle of red table wine, good quality – £9
What Is The Cost Of Entertainment And Recreation In Manchester?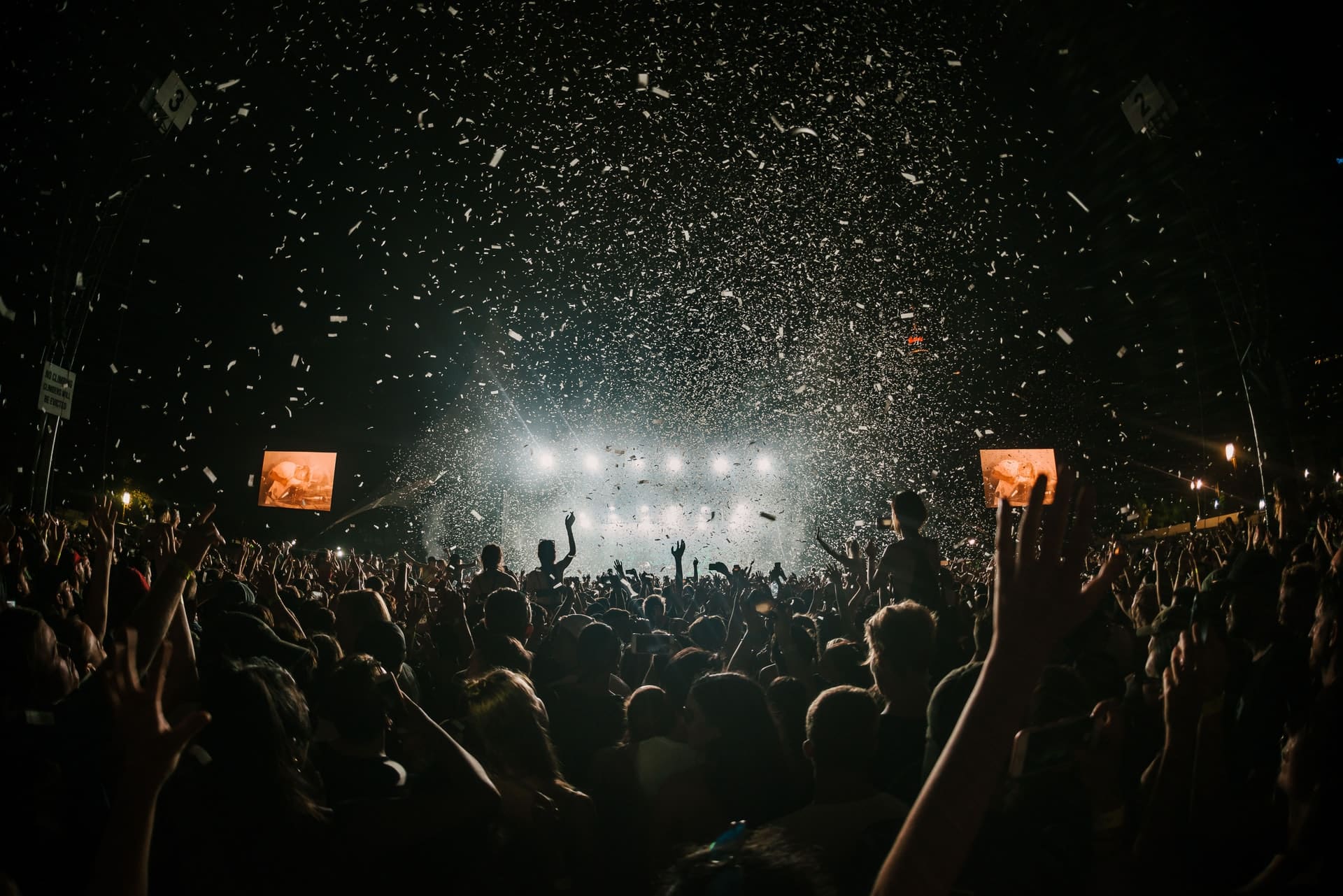 Every city has its own set of major attractions and entertainment hot spots. Manchester is no different. The city is filled with some great shopping spots and scenic parks. Northern Quarter, in particular, is a fantastic quirky area to explore for shopping and just as good at night with plenty of live music and chilled bars. Other great tourist attractions include the Manchester arena, The Printworks, Manchester Museum, and the Comedy Store. Here are some of the costs associated with a quality night out.
Basic dinner out for two in a neighbourhood pub – £29
Dinner for two at an Italian restaurant in the ex-pat area including appetisers, main course, wine and dessert – £52
2 tickets to the movies – £16
1 cocktail drink in a downtown club – £9
Cappuccino in ex-pat area of the city – £3.20
1 beer in neighbourhood pub (500ml or 1pt.) – £3.94
FAQs
Is Manchester an affordable city for international students?
Manchester is the UK's second most economical city for students. For students, the cost of living in Manchester is slightly lower than the national average.
Is Manchester a good place to live for students?
Manchester is a vibrant and eclectic city that welcomes people from all walks of life. 19,000 of Greater Manchester's 99,000 students come from outside the UK, representing over 150 countries. Manchester is the third most visited city in the UK by foreign tourists.
How is the nightlife in Manchester?
Manchester's clubs and pubs are well-known throughout the UK and the rest of the world for good reason. There is absolutely no shortage of venues to visit while planning your Manchester night. The city is alive with historic pubs, chic wine bars, and wild nightclubs.
Which are the popular areas to live in, in Manchester?
Manchester is one of the most renowned destinations to study in the UK, with over 99,000 students scattered across four institutions. Fallowfield, Rusholme, Oxford Road, Hulme, and Didsbury are popular student-friendly areas in the city.