What Is A Master In Public Health?
A Master's in Public Health (MPH) is a comprehensive academic program focused on equipping individuals with the knowledge, skills, and tools needed to address public health challenges at local, national, and global levels. This interdisciplinary field encompasses various aspects of health, including disease prevention, health promotion, policy development, and community engagement. Master in public health in Australia offers specialized training in areas such as epidemiology, biostatistics, health policy, environmental health, and more. Graduates of MPH programs are prepared to analyze health data, design and implement public health programs, advocate for health policies, and contribute to improving overall population health and well-being.
Reasons To Study Masters In Public Health In Australia
Beyond its stunning beaches and natural allure, Australia stands as a favoured destination for international students pursuing higher education. Renowned for its top-tier education system and affordability compared to nations like the UK and Australia, Australia is a distinctive choice. Exploring a Masters in Public Health in Australia offers multiple advantages:
Australian universities boast exceptional infrastructure, ensuring an enriching higher education experience.
The Australian job market abounds with lucrative opportunities and appealing salaries.
Australian universities consistently rank within the top 100 in the QS World University Rankings 2023.
The Australian government permits international students to work part-time (20 hours/week) while studying, aiding in covering living expenses.
Top Universities For Master's In Public Health In Australia
In the table below, you will find the best universities in Australia to pursue a Master's in Public Health. We have also mentioned the QS World Ranking as well as the TOEFL and IELTS scores required to get into these universities.
| | | | |
| --- | --- | --- | --- |
| University | QS World Ranking 2023-24 | TOEFL Score | IELTS Score |
| Australian National University | 30 | 100 with a minimum of 27 in Writing, 24 in Reading and Listening, and 23 in Speaking | 7.0 (with no band less than 6.5) |
| The University of Melbourne | 33 | 58-64 | 6.5 (with no band less than 6.0) |
| The University of Sydney | 41 | 85 with no section less than 19. | 6.5 (with no band less than 6.0) |
| The University of New South Wales Sydney | 45 | 90 (min. 23 in writing, 22 in reading, listening and speaking) | 6.5 (with no band less than 6.0) |
| The University of Queensland | 50 | 87 with no section less than 19. | 6.5 (with no band less than 6.0) |
| Monash University | 57 | 79, with minimum scores: Reading 13, Listening 12, Speaking 18 and Writing 21 | 6.5 (with no band less than 6.0) |
| The University of Western Australia | 90 | 82 | 7.0 (with no band less than 6.5) |
| The University of Adelaide | 109 | 230 | 6.5 |
| University of Technology Sydney | 137 | 102-109 | 7 |
| University of Wollongong | 185 | 70 overall with no sub-score less than 18. | 6.0 overall with no sub-score less than 6.0 |
Eligibility Criteria For MPH In Australia
The MPH program follows a set of standardized criteria for international applicants, although entry requirements can differ among universities. Here are the specific eligibility criteria commonly accepted for Master of Public Health courses in Australian universities:
A Bachelor's degree with a minimum aggregate of 50% in a Health Sciences field, such as Biomedical Engineering, MBBS, BPT, BDS, or Nursing.
As an international student, meeting the minimum English language proficiency criteria is essential. Commonly accepted exams include IELTS and TOEFL. However, the specific requirements vary by university, so it's crucial to refer to each institution's eligibility criteria before applying. For instance, at the University of Sydney, a valid IELTS score is 6.5 overall with no band lower than 6, while for TOEFL, the requirement is 85 with no section scoring below 19.
Documents Needed
As part of your application, you must provide the following documents:
Transcripts: Submit transcripts displaying comprehensive subject details and grades from your previous educational institutions.
Photocopies: Include photocopies of all official certificates.
Certified course completion evidence, if not indicated in transcripts.
One to three Letters of Recommendation (LORs).
Proof of English Language proficiency, if applicable.
Documents specific to the chosen course.
Curriculum Vitae (CV) or Resume.
A copy of your passport's photo page.
Financial Statements (optional).
Statement of Purpose (SOP).
Course Details And Highlights For MPH In Australia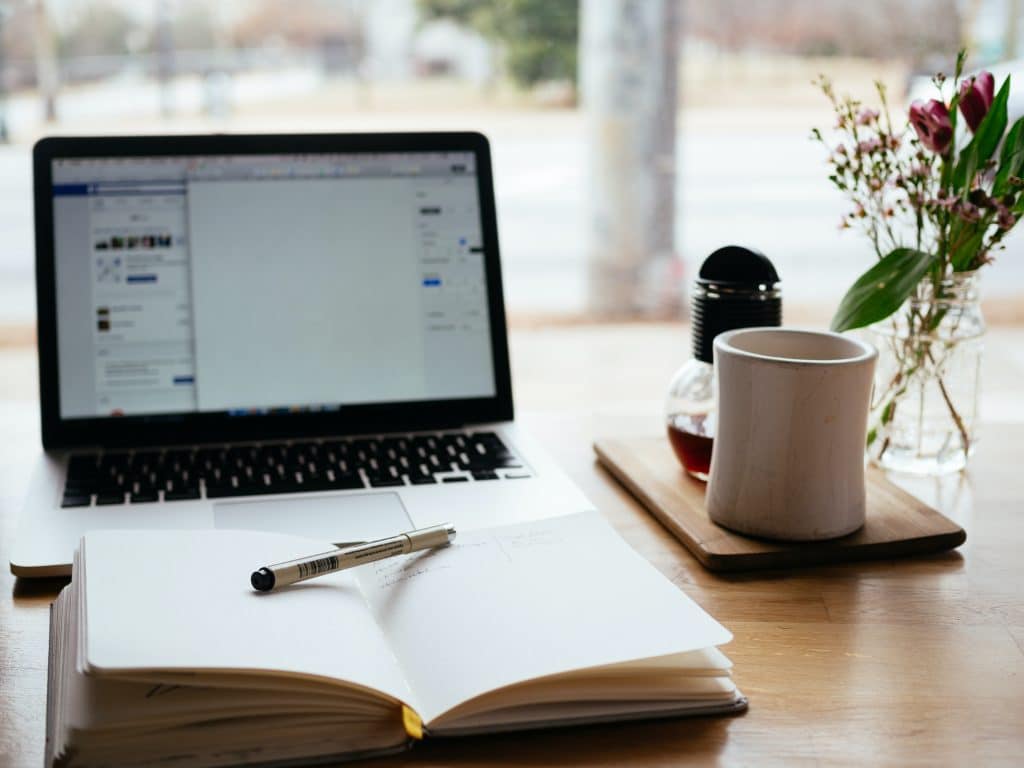 The Masters in Public Health program in Australia encompasses coursework aimed at cultivating vital domain skills. Moreover, it introduces you to community health management. Typically, postgraduate Public Health programs across most Australian universities consist of three key components:
Core Course- Encompasses around six to eight subjects aligned with the institution's curriculum.
Elective/Specialized Course- Focused on your chosen Public Health specialization, enhancing expertise in the field.
Capstone Course- Allows application of acquired knowledge and skills through real-world projects, often involving research under a recognized expert within an established organization.
What Subjects Will You Study In This Programme?
For international students, the curriculum is structured with core units in the first year and electives in the second year of the full-time program. The core units offer essential foundational knowledge, while the elective units allow for specialization. Electives consist of a minimum of 18 Public Health credit points and a maximum of 12 non-Public Health credit points. Let's delve into the covered subjects.
Core Units
Foundation
Prioritizing and Planning
Quantitative Research
Biostatistics
Epidemiology
Elective Units
Infectious Diseases Epidemiology
Gender and Women's Health
Alcohol, Tobacco, and Other Drugs
Indigenous Health
Health Economics
Climate Change and Sustainability
Chronic Disease Prevention and Control
Planning and Evaluation
Cost of Masters In Public Health In Australia
Pre-arrival Expenses- Before arriving, students need to consider application fees, language proficiency test fees (like IELTS), and document verification expenses. These costs could range from $300 to $800.
Tuition Fees- On average, tuition fees for an MPH program in Australia can vary from $20,000 to $50,000 per year, depending on the university and program duration.
Living Expenses- Estimated living costs, covering accommodation, food, transportation, and personal expenses, range from $18,000 to $25,000 per year, based on the city and lifestyle.
In total, the overall expense for an international student pursuing an MPH in Australia could sum up to approximately $40,000 to $75,000 annually.
Scholarships For Master's In Public Health
The expense of pursuing a Master's in Public Health in Australia as an international student might appear intimidating. However, the Australian government, along with private organizations, offers substantial support to attract and nurture talent. Moreover, numerous scholarships are available to alleviate the financial strain associated with pursuing an international degree. Let's delve into these opportunities.
Marie Skłodowska-Curie Actions- Marie Skłodowska-Curie Actions are EU research grants promoting cross-border mobility and career development. They fund international collaboration, training, and knowledge exchange for researchers at all career stages, fostering innovation and advancing Europe's scientific excellence. The awards can varry from 20,000 to 16,000,000 AUD.
International Scientia Coursework Scholarship- The International Scientia Coursework Scholarship is an esteemed opportunity offered by the University of New South Wales (UNSW) in Australia. It targets high-achieving international students, providing financial support for pursuing postgraduate coursework programs. This scholarship recognizes academic excellence and aims to attract diverse talent, fostering a vibrant and inclusive academic community at UNSW. This scholarship provides the benefit of a fully paid tuition fee waiver or 20,000 AUD per annum towards tuition fees.
Western Australia Premier's University Scholarship- The Western Australia Premier's University Scholarship is a prestigious award granted to exceptional students enrolling in select universities in Western Australia. It aims to attract top talents by offering financial support and encouraging academic excellence, contributing to the growth and development of the state's educational landscape. The scholarship award is of 50,000 AUD.
Likewise, there are several other scholarships that are provided for students to pursue a Masters in Public Health in Australia. They are- Science Global Ambassador Scholarships – India, Sir John Monash Scholarship for Excellence, International Merit Scholarship, and 2023 Global Curtin Scholarships – Merit Scholarship.
Jobs Opportunities After MPH
A master's degree in public health (MPH) can open up various career opportunities in both private and government sectors. Some of the jobs after MPH are:
| | |
| --- | --- |
| Jobs | Average Salary (AUD) |
| Health Promotion Officer | 61,100 |
| Environmental Health Officer | 68,400 |
| Healthcare Consultant | 66,500 |
| Policy Officer | 81,200 |
| Health Safety Advisor | 98,600 |
| Project Coordinator | 66,800 |
| Program Coordinator, NPO | 72,900 |
Conclusion
Pursuing a Masters in Public Health in Australia offers a compelling combination of academic excellence, diverse cultural experiences, and access to cutting-edge research opportunities. With its world-renowned universities, emphasis on practical learning, and commitment to global health issues, Australia provides a fertile ground for aspiring public health professionals to hone their skills, contribute to meaningful change, and establish a strong foundation for a successful career in the dynamic field of public health.
FAQs
1. What is the duration of a Masters in Public Health program in Australia?
The typical duration for an MPH program in Australia is 1.5 to 2 years, depending on the university and study mode.
2. Are there scholarships available for international students pursuing MPH in Australia?
Yes, many Australian universities offer scholarships and grants specifically for international students pursuing Masters in Public Health.
3. What are the English language proficiency requirements for international applicants?
Most universities accept IELTS or TOEFL scores, with minimum required scores varying, such as an IELTS score of 6.5 or a TOEFL score of 85.
4. Can I work part-time during my MPH studies in Australia?
Yes, the Australian government typically permits international students to work up to 20 hours per week while pursuing their studies.
5. What are the specialized areas of study available within an MPH program in Australia?
Australian universities offer a variety of specializations, including epidemiology, health policy, global health, environmental health, and more, catering to diverse interests.
You can also visit similar pages like: