Brisbane is a large, modern, multi-cultural city that offers a world-class education, affordable living, a great subtropical environment, and plenty of things to do and see.
Innovative, modern and welcoming, Brisbane has been rated for lifestyle and talent in the top 30 per cent and in the top 10 of the fastest-growing cities in the world. It provides an average of 283 days of sunshine every year, with a subtropical climate.
Outdoor activities can be enjoyed throughout the year, from swimming at South Bank Streets Beach to strolling through the City Botanic Gardens, kayaking on the Brisbane River or climbing the iconic Story Bridge. Blockbuster shows, international sports matches, festivals and exclusive exhibits are bursting with the cultural and event calendar of the city.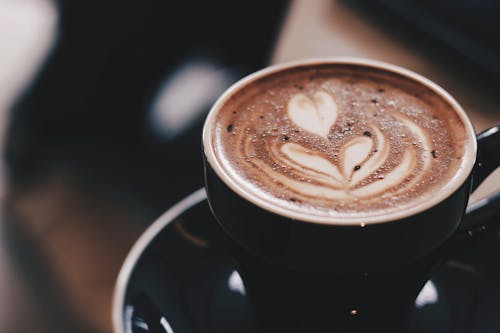 You can find Australia's largest Gallery of Modern Art, the Queensland Art Gallery, the Queensland Museum and the Queensland Performing Arts Centre in the cultural district of the city.
Brisbane has an excellent safety record, convenient public transport, airport connections to most major cities around the world, and shopping, dining, nightlife and recreation facilities of world-class quality. Studying in Brisbane makes it a great opportunity to travel and learn about adventure.
Brisbane's cuisine comes from mainstream Australian cuisine, as well as many international cuisines, with significant influences from Asian cuisine, European cuisine, and American cuisine that reflect the ethnic diversity of the city.
The culinary scene in Brisbane is often described as more casual with an emphasis on outdoor dining. Coffee shops in Brisbane are particularly popular with brunch in the Australian style. Roof-top bars are also an iconic city establishment, as well as its street food scene with food trucks and pop-up bars. So here's a list of the must-visit cafes in Brisbane.
Workshop Co. Espresso Bar
Bar, Coffee, Tea, Fast Food
Workshop Co. can be found by the beach in northern Redcliffe and tucked away from Redcliffe Parade. Their popularity is derived from the reputation of their home-roasted coffee, supplemented with an unbeatable menu of food. Local patrons swear by the belly taco of pork and the salsa fritter of maize. However, leave your credit card at home; Workshop Co. is cash-only.
Address: 133 Redcliffe Parade, Redcliffe, 4020, Australia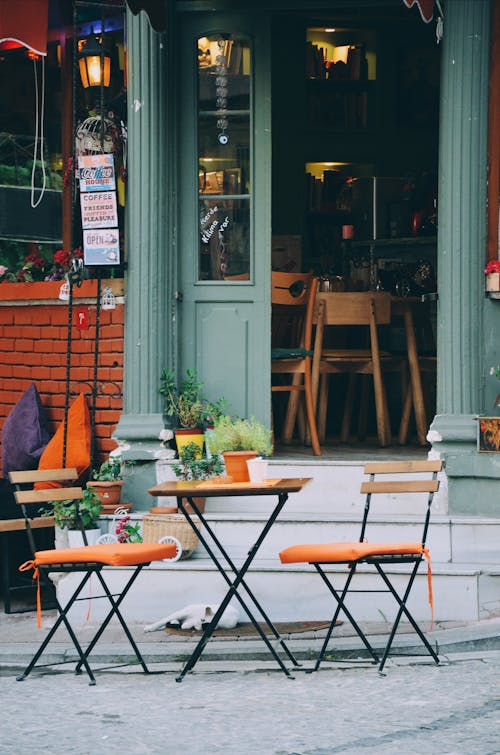 Naga Thai
Thai, Restaurant
Head chef Suwisa Phoonsang brings a regional restaurant menu with bold flair to the Eagle Street Pier with the sweet-sour-salt-savoury hallmarks of Thai cuisine at Naga Thai. Visitors can joy views of the Brisbane River with delicious dishes and cocktails in the midst of Anna Spiro's lively design.
Address: Upper Level, Eagle Street Pier, 18/45 Eagle St, Brisbane City QLD 4000, Australia
John Mills Himself | Cafes in Brisbane
Bar, coffee, restaurant
The best bars, restaurants and best cafes in Brisbane are difficult to find, and there is no distinction between the intimate John Mills Himself cafe and bar (hint: it's on the ground floor and via Elizabeth Street access).
The next level coffee and hot chocolates can be found here and it is a multi-roast cafe, which means that beans from various suppliers such as Mecca, Small Batch and Wood & Co. are sourced. The deeply caramelised canelé (French pastries flavoured with rum and vanilla) are the go-to sweet treat during the day, but make sure to taste local brews from Brouhaha and Sea Legs Brewing Co. when evening falls.
Address: 40 Charlotte Street, Brisbane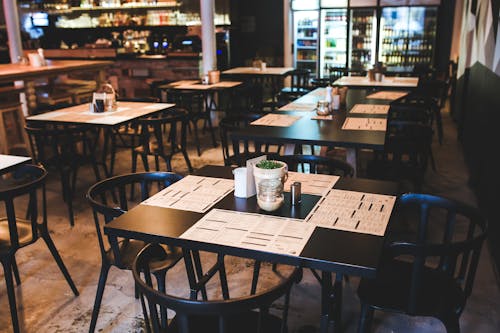 Eterna, Fortitude Valley
Italian, Restaurant, Snacks
This late-night venue celebrates Rome's food, featuring genuine handmade pasta, street-food snacks, and shared dishes in the family-style. Visitors can look forward to simple, clean flavours that encourage seasonal ingredients that will have them yearning for the house of nonna.
Address: 610 Ann St, Fortitude Valley QLD 4006, Australia
Ltd Espresso | Cafes in Brisbane
Cafe, fast food
Ltd Espresso is unlimited in its ambitions to serve up the best java coffee in the city. Because of its sandwich board outside the main entrance, the coffeehouse has won a legion of fans, dishing out daily jokes, puns, quotes and pearls of wisdom. Undoubtedly, the real draw is the smooth Cleanskin coffee blend and cold press bottles, so at your earliest convenience, saunter over to this monochrome wonder.
Address: 362 Brunswick St, Fortitude Valley QLD, Brisbane
Boom Boom Room Izakaya
Japanese, Restaurant, Bar
The newly opened Boom Boom Room Izakaya is a reimagined restaurant and bar in Japanese style that takes over from Donna Chang's cocktail bar at the Boom Boom Room. There are plenty of Japanese-inspired foods to share and there are still stunning cocktails on offer.
Address: 49 Elizabeth St, Brisbane City QLD 4000, Australia
Bakery on King Street | Cafes in Brisbane
Bakery, cafe, fast food
When the first of the bakers arrive in the (very) early hours of the morning at this Brisbane cafe, they do a special check. They check the temperature and humidity levels in the air and adjust the recipe of their sourdough accordingly. No wonder why the artisan bread and handmade viennoiserie, tartlets and cakes are so good, given that level of attention to detail.
By the weathered red-brick wall, grab one of the bench seats, but be sure to bring a group of friends because you're going to want to try it all.
Address: Bowen Hills Address: 20 King Street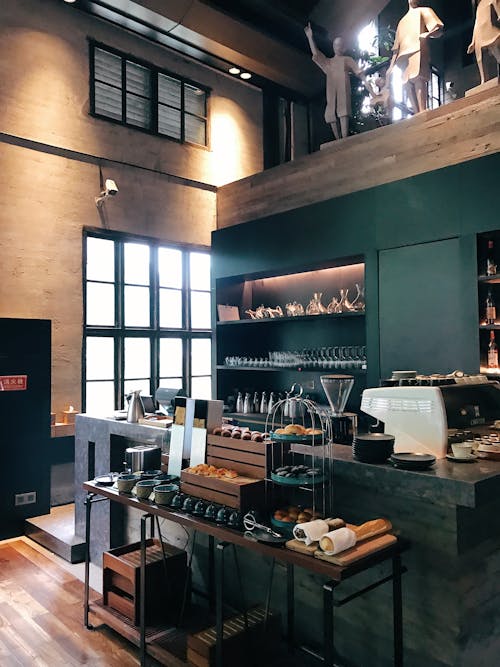 Joey's, Kangaroo Point
Restaurant, International cuisine
Perched on the cliffs of Kangaroo Point, the decor inspired by the European Summer, iconic views of the city skyline and a menu of Mediterranean food and drinks to match-make Joey the perfect place for a Sunday sunset evening. With misters and fans, they've cleverly decked out the place too – so you can enjoy your spritz, no sweat at all.
Address: 29 River Terrace, Kangaroo Point QLD 4169, Australia
Death Before Decaf
Australian, Vegetarian, Coffee, Tea, Coffee, Nightclub, Vegetarian
The hardcore punk design system in the window display in this cafe in New Farm might be easy to mistake for a tattoo parlour, but what is truly metal about this establishment is that it is the only caffeine provider on this list open 24 hours a day and seven days a week around the clock. Whether you are a student looking for a drip-line dissertation, a nightclub bartender, a beleaguered new parent, or just a night-owl, Death Before Decaf will fix visitors to take-away or fall asleep with a Bellissimo espresso on the front of the milk crates.
Address: 760-766 Brunswick Street, New Farm, 4005, Australia
Wild canary of the Canary | Cafes in Brisbane
Cafe, vegan, vegetarian
For the chefs at Wild Canary, a bistro renowned for being botanically concerned, the rhythms of the seasons are of vital importance. Eat the rainbow with the board of the vegetarian farmer, often served with free-range eggs, golden halloumi, and a cornucopia of local, seasonal vegetables roasted and grilled.
Address: Moggill Road, 2371, Brookfield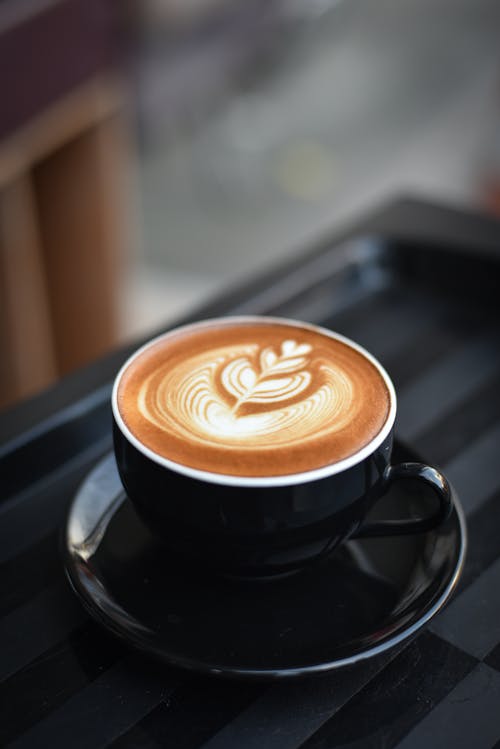 Espresso Goat Frisky | Cafes in Brisbane
Cafe, fast food, bakery
In this unusually-located café, Quirk meets heritage. This elegant nook serves its own 'Frisky Goat' house blend of mixed Colombian, Zambian, Sumatran and Ethiopian beans, located in the entrance vestibule of the old National Australia Bank building, Brisbane's first high-rise, on the corner of the Queen St Mall.
Address: 171 George Street, Brisbane QLD, Australia
Glen's Espresso
Cafe, Coffee, Tea, Fast Food, Vegetarian
This coffee cart lives permanently at the base of an Ann St office tower, earning an army of white-collar fans for its fair-trade blends and honesty-box payment system. This is also the only coffee spot in Brisbane with its own vintage comic collection, less of a cafe, more of a community structured around the infectious personality of Glen, which customers are welcome to peruse.
Address: 82 Ann Street, Brisbane City, 4000, Australia
COPPA
Italian, Restaurant, Bar
With the much-awaited opening of COPPA at the Eagle Street Pier, the love affair between Brisbane and Italy continues. With indoor and alfresco spaces available when it opens in mid-January, COPPA brings Italian flavours and flair to the table.
Address: Eagle Street Pier, 1 Eagle St, Brisbane City QLD 4000, Australia
Lokal + Co
Cafe, bar, fast-food
In Brisbane, a touch of Scandinavia? Yes, please! This sleek wood, copper and white-walled coffee lightly carry its Nordic influences-think potato waffles served with house-cured salmon gravlax, cured onions, salmon pearls and labne. And who can go past the morning cocktail at Danish Mary's? This is similar to Bloody Mary, but with Aquavit's herbal and spicy hit.
Address: 6 O'Connell Street, Brisbane
Blackstar Roastery Works | Cafes in Brisbane
Cafe, Coffee, Tea, Fast Food, Vegetarian
The origins of Blackstar lie in the young owners returning from an excursion to New Zealand and trying to replicate the java they had left behind overseas from flavour memory alone. In the Davies Park Markets, this quest for perfection and finely crafted, personally roasted coffee led to a regular gig, pushing their signature cold-pressed coffee. Like the monarchs of the Brisbane coffee scene, the success of this undertaking has now resulted in the true coronation of Blackstar, and the boys now have their own empire to prove it. The franchise's locations now extend to the city's Contessa, the Queen Street Markets, and the West End cafe, where they are still roasting their own blends.
Address: 44 Thomas Street, West End, Queensland, 4101, Australia
If you are planning to study in Australia, don't forget to read these blogs: