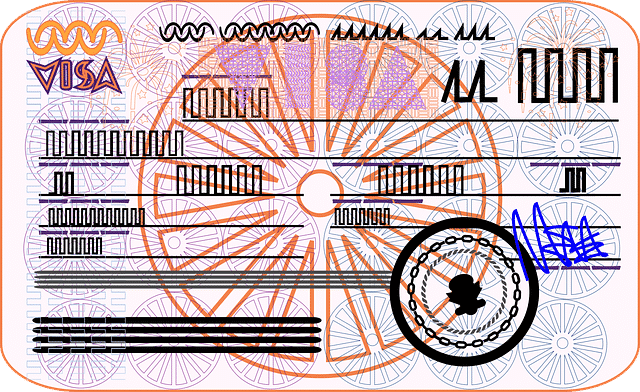 The United Kingdom is an island country in north-western Europe, including England, Scotland, Wales and Northern Ireland. It is the home of Shakespeare and the world-famous rock band The Beatles. England is a centre of European culture and finance, with London as its capital region. The UK hosts the world's two popular colleges, Oxford and Cambridge. The United Kingdom has made impressive contributions to the development of the global economy, particularly in industries such as technology and manufacturing. At the end of the Second World War, the UK's most influential exports were to the artistic fields of art, theatre, television, TV, and modern music. The UK's biggest export was English, which is now spoken in every corner of the globe and has been the world's leading means of cultural and economic trade.
UK visas are given to people who plan to travel to the UK as a tourist, a visitor to a relative, for work or study purposes. Before you apply for the UK visa, it is essential to know your visa type. While a standard visitor visa for the UK is given to people who want to travel to the UK for a holiday, a non-migrant UK visa is given to business professionals, students or for people who wish to stay in the UK for a specific purpose. I bet you're wondering, "what are the UK visa requirements?" The following will be the first step of your UK visa application procedure – Identifying the type of visa applicable to you.
Type of UK Visas
The different UK visa types include:
Standard Visitor Visa – if you want to visit the UK for business, leisure, to get private medical treatment.
Marriage Visitor Visa – if you want to marry or register a civil partnership within 6 months.
Permitted Paid Engagement Visa – to do specific paid work for no more than 1 month.
Tier 4 (General) Student Visa – to study in the UK if you're 16 or over.
Tier 4 (Child) Student Visa – to study in the UK if you're under 18.
Tier 4 (Chevening, Marshall and Commonwealth scholars) Student Visa – the most suitable visa type for the majority of scholars coming to the UK to study a master's degree.
Tier 2 (General) Visa – if you've been offered a skilled job in the UK.
Tier 2 (Sportsperson) Visa – you're an elite sportsperson or qualified coach, who's recognised by your sport's governing body as being at the highest level of your profession internationally.
Tier 2 (Minister of Religion) visa – if you've offered a job in a faith community.
Tier 2 (Intra-company Transfer) Visa – Long-term Staff – For workers who are filling a position in the UK for a year or more. Applicants for this category must have been employed by the company overseas for at least a year.
Tier 2 (Intra-company Transfer) Visa – Graduate Trainee – This visa is for transfers into graduate trainee programmes for specialist roles. You need to be a recent graduate with at least 3 months' experience with your employer overseas.
Short-term Student Visa – for a short course of study or training in the UK.
Depending on the visa type, the applicant will be required to fill in a specific type of visa application form in English. The general time needed for processing a UK visa application is around 15-20 working days.
If you are looking forward to becoming an international student and need assistance with student accommodation, all you have to do is fill this form ➡️
UK visa requirements
The UK visa requirements are as follows:
UK visa application form – You will need to apply for UK visa according to the UK visa type you are using for, you may have to complete the form online at the website of the visa4uk application website (www.visa4uk.fco.gov.uk) or the standard UK visa application form.
Two photographs – These photos should be taken within the past six months and in colour.
Your valid Passport – You passport must be valid for three more months after the date you plan to leave the UK. There should also be a blank page in your passport.
Proof you have financial means to cover the costs while in the UK. It may be your bank statements for the last six months or payslips for the same period.
Proof of accommodation – Hotel booking including the name and phone number of the hotel.
Detailed travel itinerary – Submit a travel itinerary that includes travel dates, places you will visit, meeting agenda, booked tour, festival agenda, etc.
Tuberculosis Test Results – Nationals of several world countries will need to submit requests of a Tuberculosis Test to be eligible for a UK Visa.
Biometric information – If you are applying for a visa that lets you stay in the UK for more than six months, you will need to submit your biometric data.
UK visa invitation letter (if applicable) – If you are staying over at a friend or a family member's place who must be a legal resident or a citizen, then a letter of invitation needs to be submitted.
Paid UK visa fees – The receipt that confirms you have paid the visa fee is mandatory.
Certified translations of every document that is not in English or Welsh are required.
Additional UK visa application requirements:
As a student, you will need to submit extra documents according to your working status as follows –
A letter from your educational institute. This letter should be confirming your enrolment and leave of absence.
After the form is submitted successfully and the visa fee is paid, the applicant will be required to schedule the visa appointment where he/she is required to carry the required documents for the UK visa and provide biometric details.
UK Visa Process
You need to pick either an online or offline application. There are several entities who do all the work for a nominal fee but if you like to do it yourself, we have a step-by-step guide to ensure that you have all the details you need to apply to the United Kingdom embassy and ensure a hassle-free experience in the UK visa process.
We tried to make things easier for you by segregating the application phase stepwise. So, don't forget any information and bypass the primary stage of submitting to the United Kingdom embassy.
1. Type of Visa
The first and foremost move is to decide what sort of visa do you need? Job permit, study visa, family visa, or visitor's visa.
To apply for a UK Visa- the country of birth, the intent of the trip and the length of the trip can contribute to your eligibility. Other considerations that influence your eligibility:
Whether you can show that your entrance into the United Kingdom is indeed productive to the nation and not detrimental to the public.
If you are willing to show that you have a visa qualification.
If you have a valid passport for a period of 6 months.
You must not be participating in any illegal activity at the time of registration.
Whether you can show that you have the financial means to support yourself and your dependents for the length of their stay.
Applicants should undertake medical testing to secure a clean health bill.
Often applicants can be invited to undergo face-to-face interviews prior to obtaining a visa.
All of the above listed points contribute to the UK visa requirements.
2. Book Your Appointment
Mind keeping your application and legal documents secure and readily available until you leave your home for the embassy. No embassy would have a walk-in to the applicants, and you would have to have a formal appointment until your name can be called.
Be sure that all of the necessary paperwork is ready in a folder of backups of the originals – you never know when they will come in handy.
3. Visa Embassy
You'll need to be early on the day of your appointment at least 15 minutes early! Being on schedule is a bare-minimum, and being late is not an alternative. If you're not there when your name is listed, your application won't be approved that day.
If the visa filing phase has been finished and you have turned over all the required paperwork, you will be given an acceptance receipt, which will then be used to receive your submission.
4. UK Visa Application
Before handing over the folder, you must ensure that
(a) the UK visa application form is filled out properly
(b) it is signed correctly
(c) the required documents are ordered in order-as stipulated in the visa regulations-together with
(d) photocopies of the said documents
If this is not accomplished properly, you will be given one more token and expected to resubmit the submission. This is going to slow your process.
When the application records are in the process of being checked, it would take about 15 to 20 minutes to validate them. Both the application form and travel documentation will be reviewed and, if this is in order, the documents plus your passport will have to be forwarded to the embassy before the review and clearance phase has been completed as a part of the UK visa process.
Requirements for the English Language
You may need to have proof of excellence in the English language to secure your UK student visa. This generally involves passing an English language exam to show your interpersonal and correspondence abilities.
We hope you enjoyed reading this blog. If you're someone who wants to share your valuable experiences through a blog, we're more than happy to collaborate. Write to us at contact@18.170.55.100 to know more about our guest-post submission process.